I left my heart in San Francisco
High on a hill, it calls to me
To be where little cable cars climb halfway to the stars
The morning fog may chill the air, I don't care
My love waits there in San Francisco
Above the blue and windy sea
When I come home to you, San Francisco
Your golden sun will shine for me
Tony Bennett certainly knows that San Francisco is one of the most romantic cities in the world. So romantic, in fact, that it can be a challenge to choose what to do and where to go on a date. Which of the classic spots and activities are most worth your while? What are some unique hidden gems to really wow your date? Are they the one for me? (Sorry, we can't answer that one for you.)
Look no further, because we're here to help you keep the romance alive or woo your date into scheduling the next one. Try one of these 14 date ideas in the City by the Bay.
1. Dinner with a view at McCormick & Kuleto's in Ghirardelli Square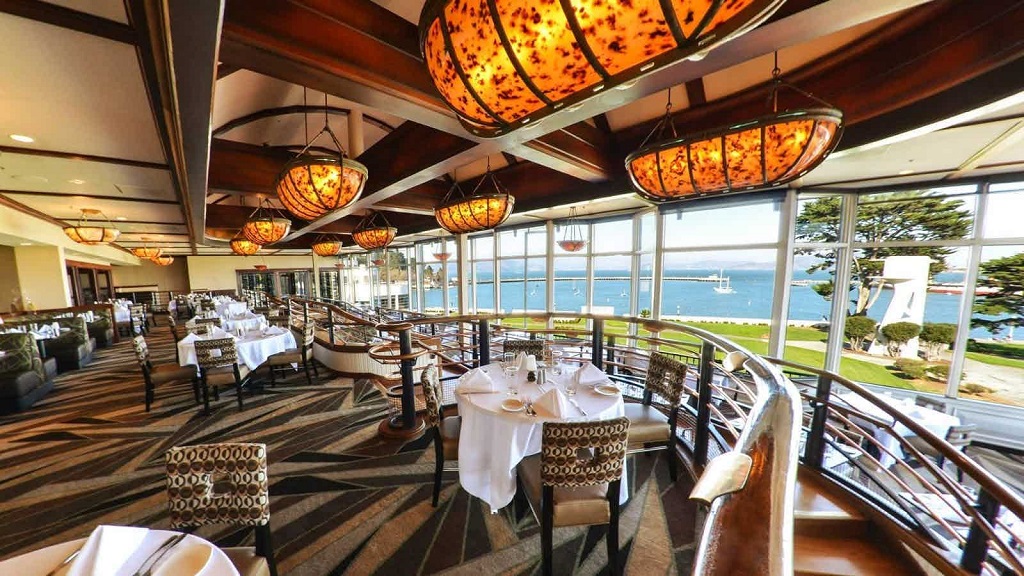 What's more romantic than a steak and seafood dinner, chocolate and waterfront views? Head to Ghirardelli Square, a landmark public square named for the famous chocolate company, and have dinner at McCormick & Kuleto's Seafood & Steaks. Whether you order surf, turf or both, the expansive views of the San Francisco Bay, Alcatraz Island, Aquatic Park, Angel Island and the marina are unbeatable. After dinner, save room for dessert and visit the Ghirardelli Chocolate Marketplace for specialty sundaes, shakes, ice cream, brownies, hot cocoa and more.
HOT TIP: Make a reservation and ask for a table in the dining room for the best views. Booths are also available for an extra intimate experience.
2. Bowling and burgers at Mission Bowling Club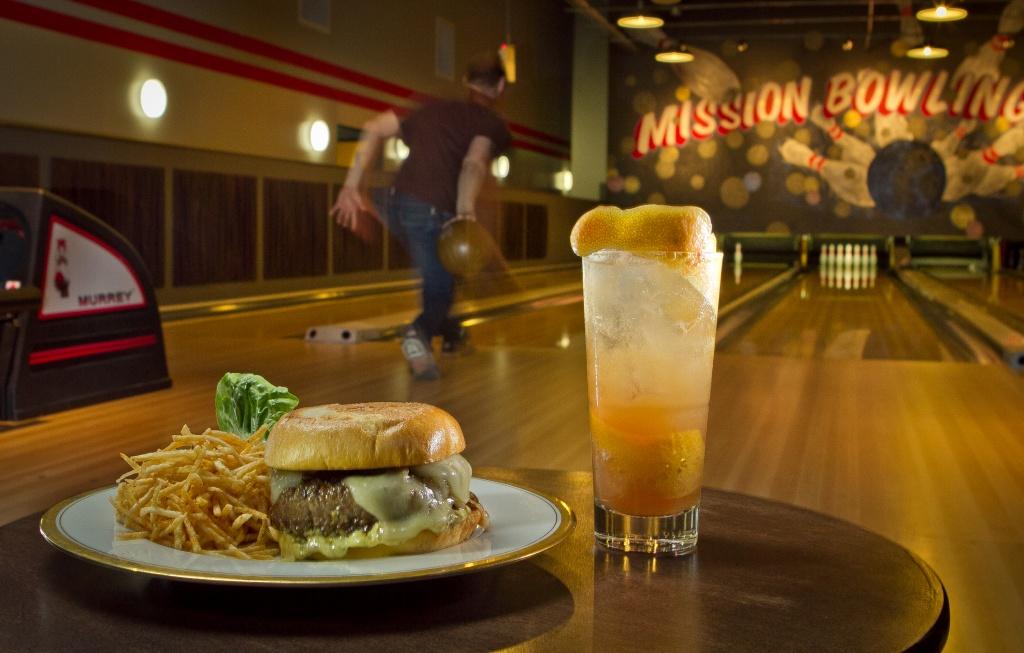 Mission Bowling Club's motto is "Come for the bowling. Stay for the food." The boutique, retro bowling alley's kitchen happens to serve what many locals believe is the best burger in the city. Grab one between rounds of friendly competition on the vintage lanes, and don't forget to let your date win – or not.
HOT TIP: Make it a double or triple date and split the cost of the lane rental to save some dough. The competition will be even fiercer, too!
3. Dinner and a movie in the Castro District
You can't beat dinner and a movie as a classic go-to date, and there's no better place to do it than in the Castro District. Start at Anchor Oyster Bar for local seafood favorites, including the Bay Area's favorite clam chowder and some of the best oysters on the west coast. End your night by catching a flick at the Castro Theatre, a historic movie palace with elaborate architecture and design. The theater shows new releases, indie films and classics like Casablanca.
HOT TIP: If you have to wait for a table at Anchor Oyster Bar, kill the time right across the street at Swirl on Castro with a glass of wine.
4. Tacos in the Mission District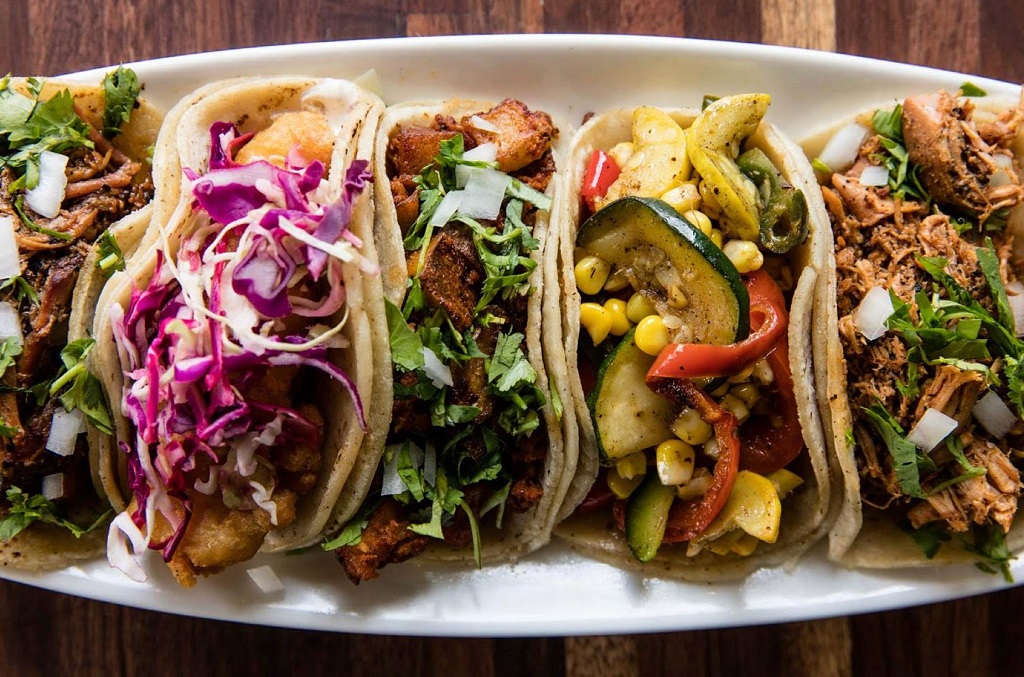 Nothing says "I love you" like tacos, especially if they're eaten in the Mission District. The historic district is San Francisco's primary Latin American neighborhood, and that includes plenty of taquerias. We recommend Tacolicious and Loló, both on Valencia Street. Once you're full of tacos and margaritas, take a stroll around the area and check out the colorful street art.
HOT TIP: Eat on the patio at Tacolicious and marvel at their beautiful mural depicting the Mission District by Paul Madonna.
5. Golden Gate Park
You can't go wrong with Golden Gate Park, San Francisco's 1,000+ acre public park. There's always something going on, so keep tabs on their Events page. If you want to plan something really romantic, rent a rowboat at Stow Lake Boathouse and paddle by landmarks like the Stone Bridge, Huntington Waterfall and Chinese Pagoda.
HOT TIP: Not up for rowing your own boat? Watch model boat enthusiasts sail their mini remote-controlled yachts on Spreckels Lake instead.
6. San Francisco Zoo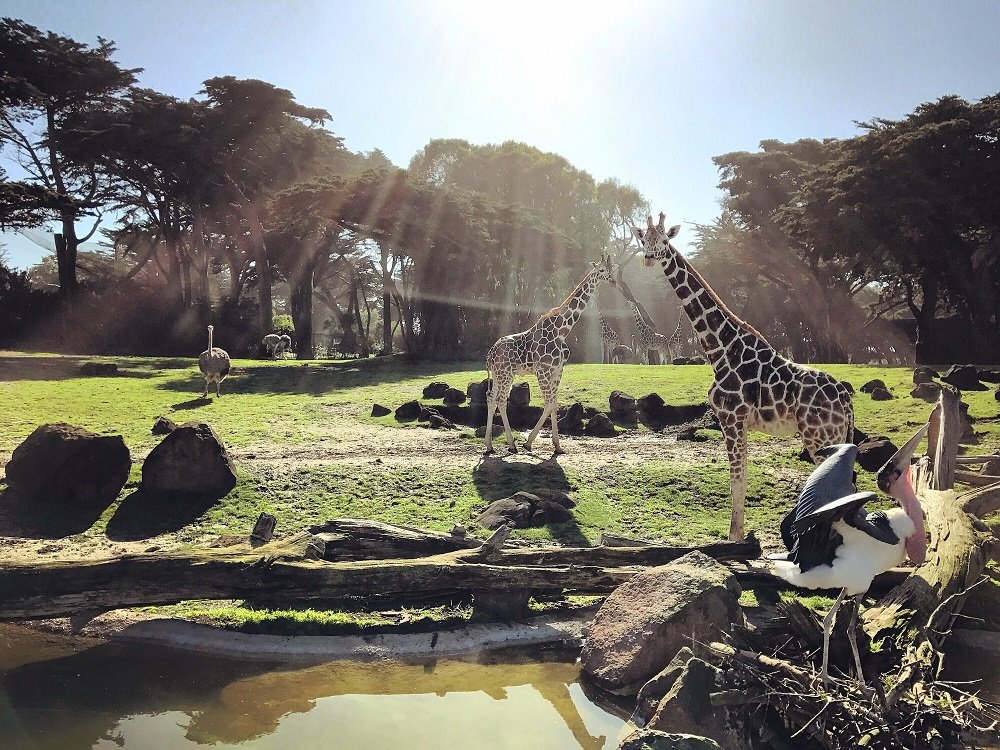 Bond over your love of animals at the San Francisco Zoo, open 365 days a year and home to over 2,000 exotic, endangered and rescued animals as well as gardens full of native and foreign plants. Travel the world's animal kingdom through exhibits like the African Savannah, Primate Discovery Center, Cat Kingdom, Outback Trail, South America and Bear Country.
HOT TIP: Pack a lunch and enjoy it on one of the outdoor picnic tables on the premises. Just avoid bringing glass or alcoholic beverages, and beware of the hungry seagulls!
7. Roller skating at the Church of 8 Wheels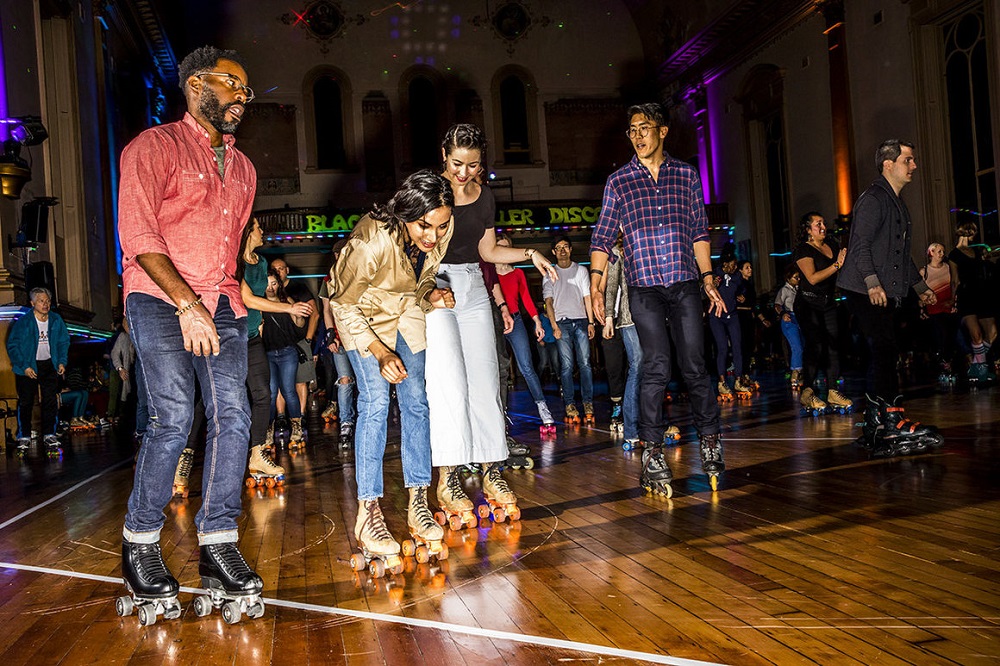 Rather than the cliché ice skating date, trade the blades for wheels at the Church of 8 Wheels, an abandoned church turned roller rink. DJs play disco, soul, and pop music in front of a neon-lit altar, while skaters ride underneath disco balls, laser lights, ceiling murals and stained glass windows. Open Fridays, Saturdays and Sundays, come for an open session or special events like Roller Disco or Adult Skate nights.
HOT TIP: If your roller skating skills are shaky or nonexistent, take a private skate lesson with your date!
8. Cruise the San Francisco Bay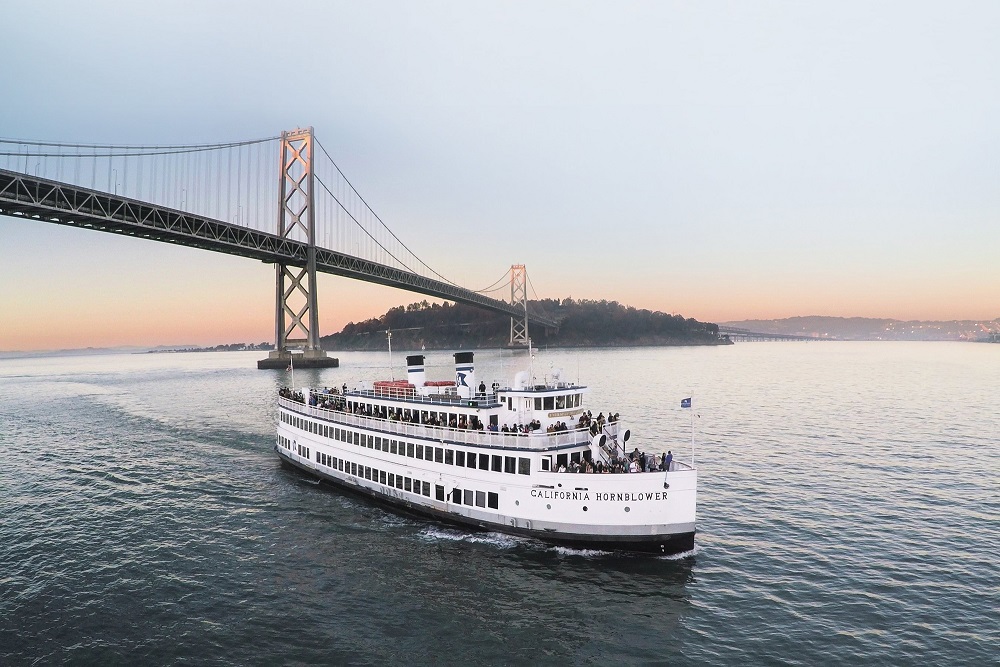 It's hard to get more romantic than a cruise along the San Francisco Bay, passing by the Golden Gate Bridge, Bay Bridge and Alcatraz Island. Add in some gourmet food and free-flowing champagne and you've got the perfect date. There are many options to choose from, but we find that Hornblower has a great variety of cruise types and special events at many price points.
HOT TIP: While it's difficult to predict fog patterns, avoid taking a cruise during June, July and August if you don't want fog clouding your views of the bridges.
9. Food, drinks and indoor mini golf at Urban Putt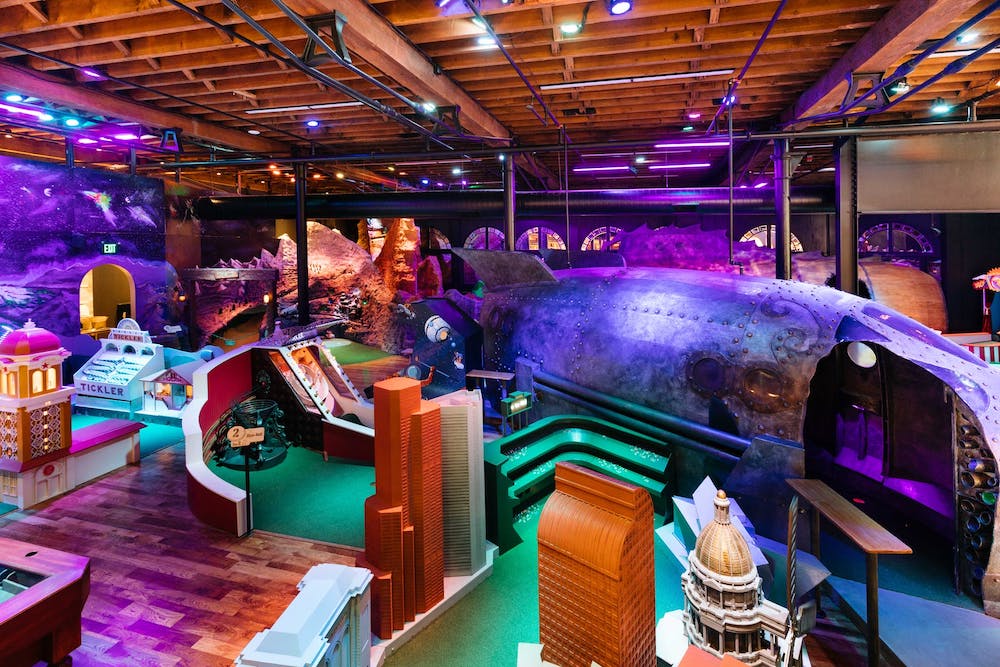 The city's first indoor mini golf course, Urban Putt is a whimsical, high-tech, 14-hole journey through San Francisco landmarks and other quirky obstacles created by local artists. Head upstairs to the clubhouse for food and drinks, with unexpected eats like poutine, fried chicken and waffle skewers, jambalaya and empanadas. Drinks from the bar are allowed on the course, so you can calm your nerves over perfecting your putt.
HOT TIP: Come on a Monday or Tuesday for $8 mini golf instead of the usual $12.
10. Visit the Exploratorium after dark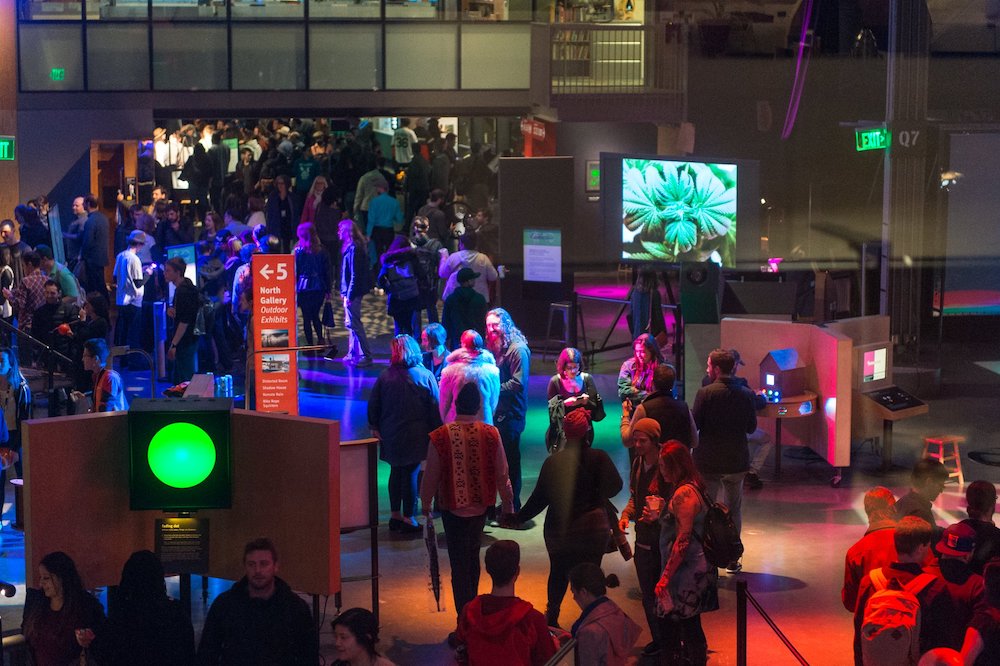 The Exploratorium, San Francisco's premier museum of science, technology and arts, isn't just for kids. Every Thursday night from 6 to 10pm, their After Dark program is open only to adults 18 and older. Grab your date and a drink at one of the pop-up bars inside the museum, and explore everything from a pitch-black dome to a fog bridge to a large-scale kaleidoscope. There's also adults-only programming featuring unique guest speakers, music, specialty films and one-of-a-kind activities.
HOT TIP: Eat at the on-site Seaglass Restaurant and pick a table by the window for nighttime views of the Bay Bridge.
11. Cuddle up next to a fire and watch an ocean sunset at Moss Beach Distillery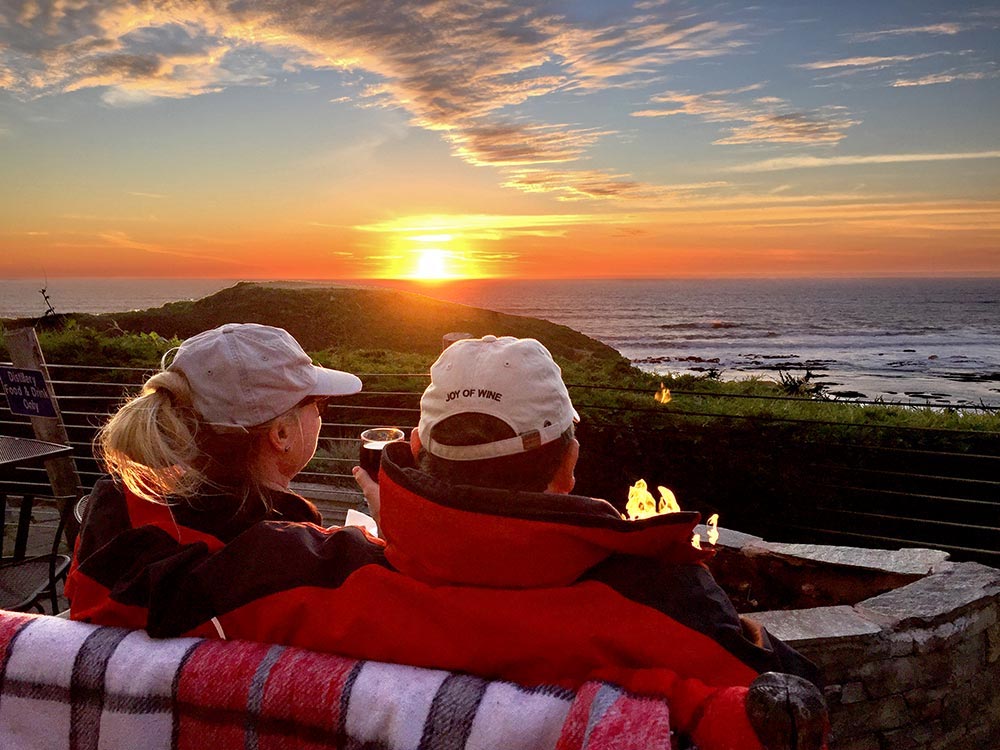 This one's a little bit outside the city limits, but it's just too good to leave out. Head down to Moss Beach Distillery, just south of San Francisco near Half Moon Bay, to enjoy food and drinks on their heated, outdoor, oceanfront patio. Cuddle up with a blanket in front of one of the fire pits, and if you time it right, you and your date can watch the sunset over the Pacific Ocean. There are no reservations necessary for patio seating. The full food menu, featuring plenty of seafood and some shareable bites, as well as beer, wine and cocktails are available to order from the bar and consume on the patio.
HOT TIP: The patio is dog-friendly, so you or your date's pooch can be the third wheel for a night.
12. Tour Alcatraz Island
Nothing says romance more than quick getaway…but how about one with an adventurous twist? Cruise across the San Francisco Bay and take a tour of Alcatraz Island. The former federal prison is known for holding the most notorious convicts – Al Capone, George "Machine Gun Kelly" and others. Don't let this spook you too much, because the ferry ride and island are filled with history, fun and intrigue like no other. It's the perfect outing for you and your daring date.
HOT TIP: Tickets tend to sell out well in advance, so you'll need to plan ahead. Take a Night Tour for an extra spooky experience!
13. Bike the Golden Gate Bridge and ferry back to the city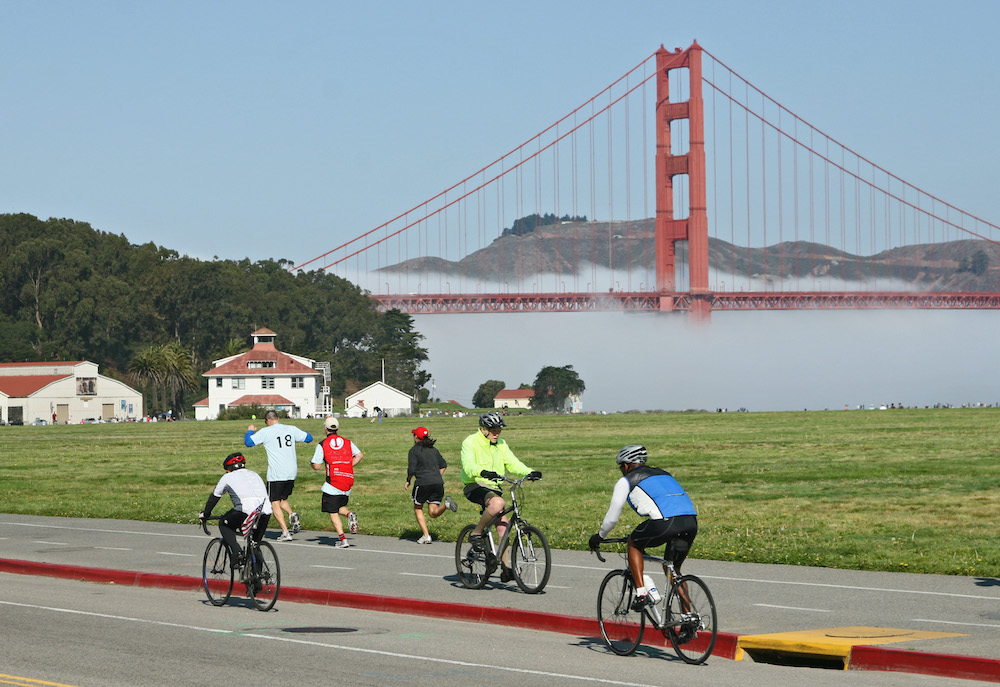 You know what they say: the couple that bikes together stays together. Cycle across the Golden Gate Bridge and experience the famous landmark like you never have before. Aside from getting an amazing workout and some fresh air, you'll witness world class views of the city and bay. No bike? No problem – you'll spot plenty of bike rental options in the area. Feeling tired after the trip? Hop on the ferry back to downtown San Francisco and enjoy even more views.
HOT TIP: There's an etiquette to biking the Golden Gate Bridge. Follow tips from folks who've done it before.
14. Dine at House of Prime Rib
Does your partner love red meat just as much as they love you? Then make House of Prime Rib your next date night destination! Known for serving well-marbled Prime Rib in the English tradition since 1949, we can assure you that this classic restaurant is worth the hype. Portions are huge and side dishes are abundant, so come with an empty stomach or be prepared to share (how romantic!). Sauce up the night even more and browse their extensive wine list.
HOT TIP: Word on the street is there's a secret menu!
More on San Francisco
Your Guide to San Francisco's Major Neighborhoods
Living in San Francisco: The Pros and Cons
Getting Around San Francisco
Sightseeing in San Francisco: What to Do and Where to Go
Moving to San Francisco? Here's Everything You Need to Know