Sightseeing is like skydiving: something you do once to get it out of your system. After a visit to the major sites, you've earned the right to gripe about tourists and literally say you've "been there, done that." The same applies if you're visiting or recently relocated to San Francisco, a city that is small yet jam-packed with dozens of highly regarded tourist attractions. So charge your phone, grab your selfie stick and hit these top 10 San Francisco sites to get to know the City by the Bay.
1. Golden Gate Bridge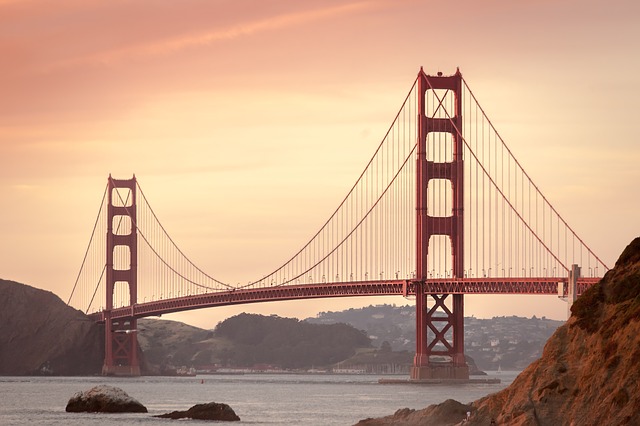 A walk on the Golden Gate Bridge is a San Francisco sightseeing must. It's beautiful, free of charge and provides some great exercise. September and October are generally the best months for warm, clear weather, while July and August tend to be the worst. To avoid the overpriced, limited parking nearby, take public transportation to the bridge entrance.
Biking the Golden Gate Bridge is another fun way to experience it, but know that the nearest bike rental facilities will be located in downtown San Francisco (particularly Fisherman's Wharf). Taking a tour bus across the bridge also comes highly recommended — don't be shy!
2. Alcatraz Island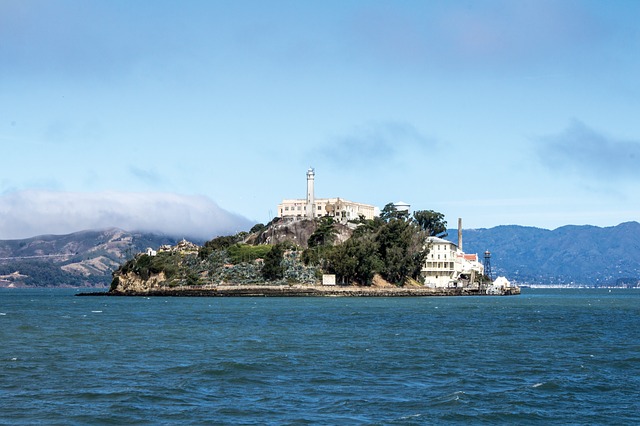 Beloved by tourists and locals alike, Alcatraz must be seen to be believed. What once served as the site of a lighthouse, a military fortification, a military prison and a federal prison is now a National Historic Landmark open to the public. It's considered one of the most haunted places in America and appears frequently in pop culture, most notably the 1979 film Escape from Alcatraz starring Clint Eastwood.
Before you try to plan an Alcatraz trip on a whim, know that tickets tend to sell out well in advance. Reserving a tour 90 days or more ahead of time is recommended. Alcatraz Cruises, the only company authorized to visit the island, offers an Early Bird Tour, Day Tour, Night Tour, Behind the Scenes Tour and Alcatraz & Angel Island Combo Tour. These tours vary in price, content, days and times, length and seasonality. For the more spontaneous, there are a few ways to score last-minute tickets, but there are no guarantees.
3. Fisherman's Wharf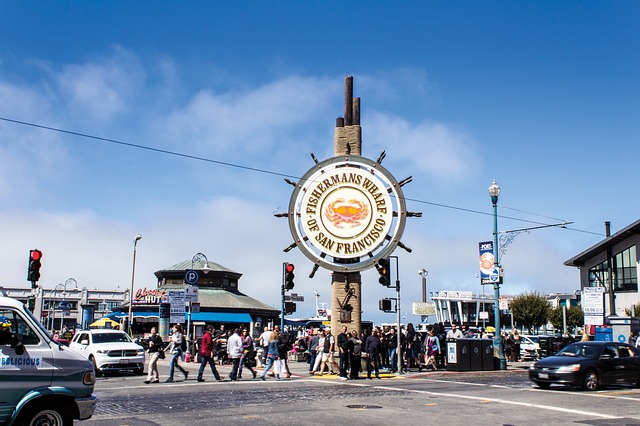 One of the busiest and most well-known tourist attractions on the West Coast, Fisherman's Wharf is more like a collection of things to do in San Francisco than one in and of itself. Within it you'll find famed sites like Pier 39, Ghiradelli Square, the Musée Mécanique and the San Francisco Maritime National Historical Park. You'll also find several seafood establishments, notably ones serving local Dungeness crab and clam chowder in a sourdough bread bowl, as well as a resident sea lion colony.
4. Coit Tower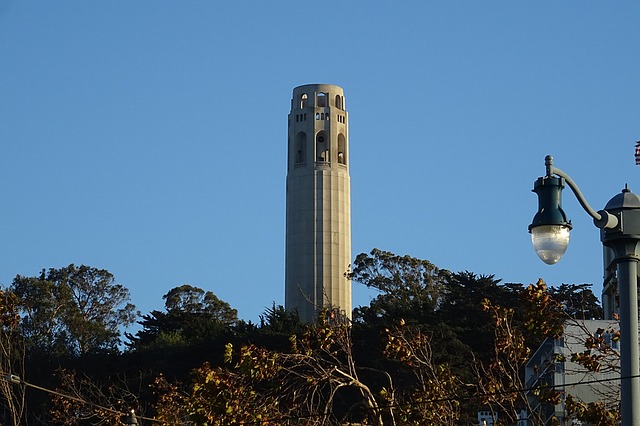 This 210-foot Art Deco column has been an irreplaceable symbol of San Francisco and its skyline since 1933. Standing atop Telegraph Hill, Coit Tower is dedicated to the volunteer firefighters who died in SF's five major fires. It provides unmatched panoramic views of the city, the San Francisco Bay, the Golden Gate Bridge and the Bay Bridge. The interior features fresco murals painted by 27 different artists. Tickets can be purchased to ride the elevator to the top of the tower or take a guided tour of the artwork.
5. Lombard Street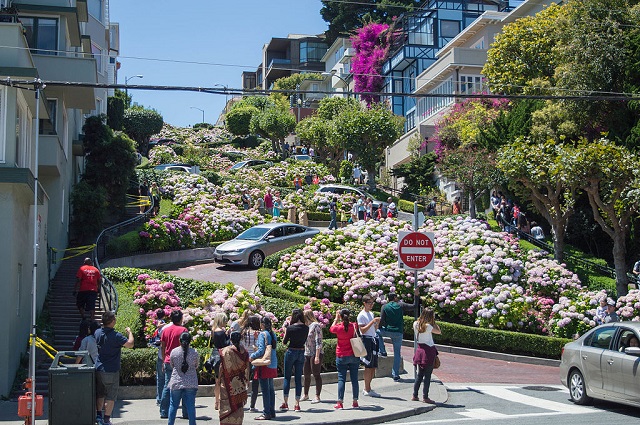 Although Lombard Street is a major thoroughfare and part of U.S. Route 101, it's also an iconic San Francisco tourist site most famous for a one-block section known as "the crookedest street in the world." The stretch has eight hairpin turns designed to mitigate the hill's natural 27-percent grade, deemed too steep for most vehicles to traverse. In addition to being fun to drive, the funky block is incredibly picturesque, with well-kept landscaping and beautiful Victorian homes. If you're without access to a car, visiting Lombard Street on foot is still well worth it.
6. Golden Gate Park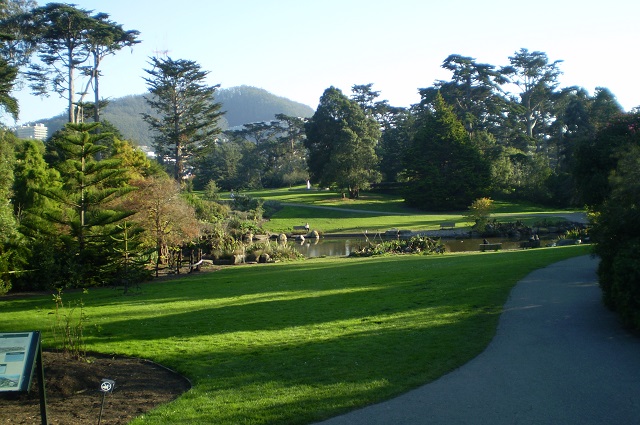 The 1,017-acre Golden Gate Park is often compared to New York's Central Park, being similar in shape — but 20 percent larger. Like Fisherman's Wharf, it's an attraction composed of several popular sites, such as the Japanese Tea Garden, the de Young Museum, the National AIDS Memorial Grove and the California Academy of Sciences. You can also rent a row boat and paddle your way across Stow Lake, watch buffalo roam at the Bison Paddock or enjoy an oceanfront meal at the Beach Chalet.
7. Haight-Ashbury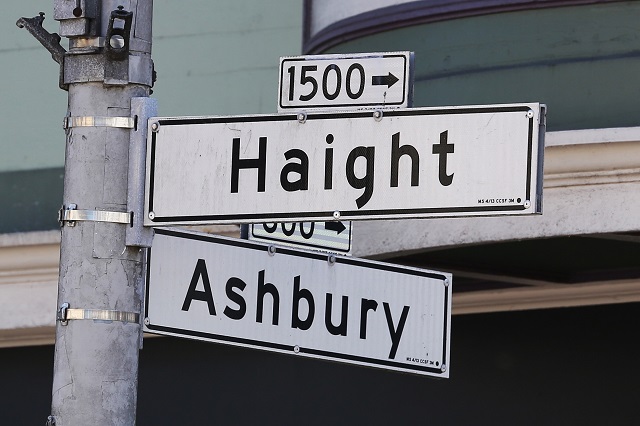 "If you're going to San Francisco, be sure to wear some flowers in your hair," sang Scott McKenzie in 1967, reflecting the city's strong association with the "hippie" counterculture movement of the time. The birthplace of it all can be traced to the intersection of Haight and Ashbury Streets, known as Haight-Ashbury and designating not just the intersection but an entire neighborhood of San Francisco. The hippie influence is still felt today in the area's colorful architecture, vintage stores, smoke shops, organic cafes and street art. Head there to channel your inner flower child, buy unique gifts and do some far-out people watching.
8. Palace of Fine Arts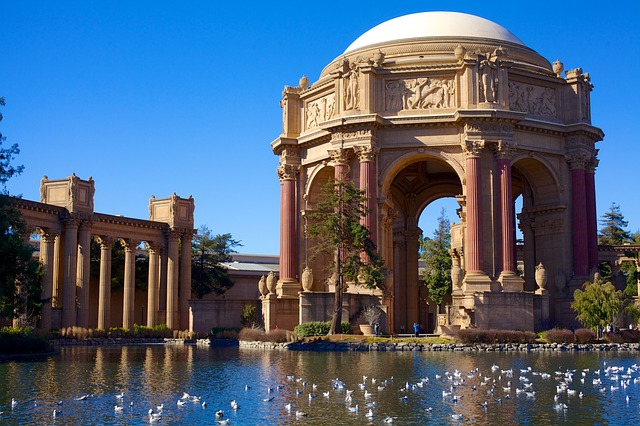 Another cherished San Francisco site, the Palace of Fine Arts is one of only a few surviving structures from the 1915 Panama-Pacific Exposition, a world's fair that took place in San Francisco. The Greek-style structure was originally built to showcase works of art and still hosts exhibitions today, in addition to concerts, dance productions, community events and more. Don't be surprised if you stumble into a happy couple's engagement or wedding photo shoot.
9. Painted Ladies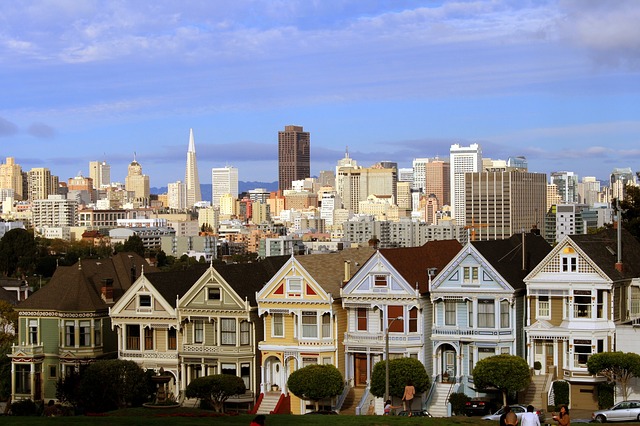 You may not recognize them by name, but you've probably seen San Francisco's "Painted Ladies" before — perhaps on a postcard or the opening credits of the TV show Full House. The multi-colored row of Victorian homes, located at 710-720 Steiner Street, is truly a sight to see in person as well. The ideal vista point is from Alamo Square Park, which also provides stellar hilltop views of the San Francisco skyline and a great place to have a picnic.
10. The Embarcadero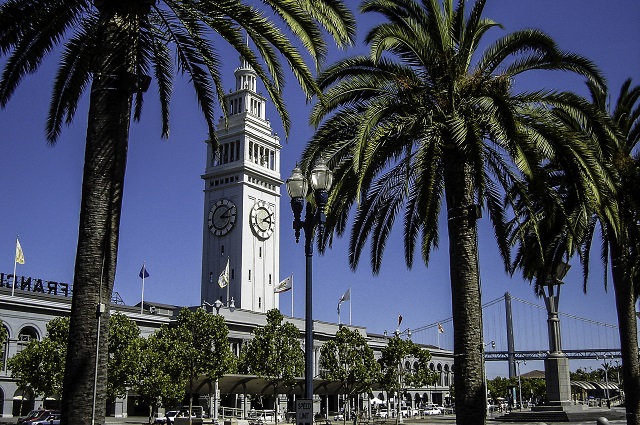 Foodies, science lovers and baseball fans flock to this waterfront destination, with attractions such as the Ferry Building and clock tower, numerous acclaimed restaurants, sports bars, gourmet shops, farmers markets, the Exploratorium and AT&T Park, home of the San Francisco Giants. Although rich in history, the Embarcadero has undergone significant redevelopment over the years and now offers a more contemporary experience of San Francisco. It also offers awesome views of the Bay Bridge, the oft-overlooked bridge that connects San Francisco to neighboring Oakland.
Stay different in a temporary furnished apartment
Once you're done with your San Francisco sightseeing, blend in with the locals by staying in a fully furnished short-term apartment. You'll have an authentic residential experience, whether your time in the city is temporary or permanent. Search our San Francisco furnished rentals today.