Streetcars and cable cars and buses, oh my! Whether you've recently moved to San Francisco or are planning a visit, learning how to get around the City by the Bay can seem like learning a foreign language. However, it's a small city taking up only about 47 square miles, so you don't have to be Magellan to navigate it. The key is knowing the modes of public transportation available and where they will take you. Before you know it, you'll be traversing the city like a local and feel like it's all at your fingertips.
Here is your guide to getting around San Francisco including transportation options, costs, areas served and more.
Muni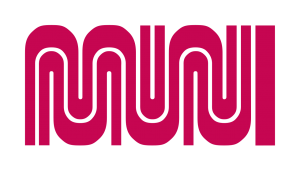 "Muni" is shorthand for the San Francisco Municipal Railway, the city's public transit system of buses, light rail, heritage streetcars and cable cars. Locals use "Muni" to refer to any of these modes of transportation.
When using Muni for getting around San Francisco, fares are $2.75 for adults, $1.25 for youth (age 5-18) and $1.50 for seniors (age 64+). Want to save 25 cents per ride? Purchase your fare before boarding by using the MuniMobile app or getting a Clipper Card, available at select retailers including ticket machines at Muni stations. You may also pay cash as you board, but use exact change.
To plan your trip using your phone, use apps like Google Maps, SFMTA Trip Planner or MuniMobile. You can also check nextmuni.com for up-to-the-minute arrival times.
The Muni bus system consists of 54 bus lines and 17 trolley bus (powered by overhead electric wires) lines denoted by numbers. They will take you nearly anywhere in the city and are divided into Local (all stops), Rapid (fewer stops), Express (even fewer stops) and Owl (late night) lines.
Muni Metro is a light rail system consisting of six lines: J, K, L, M, N and T, all beginning on Market Street before branching off into different routes. There is also an S Shuttle line which operates weekday morning peak hours and on San Francisco Giants game days. The lines reach nearly all corners of the city, from Ocean Beach to the SF Zoo to Balboa Park, making it a great way to get around San Francisco.
Heritage streetcars, made up of the E Embarcadero and F Market & Wharves lines, serve local commuters and tourists alike. The vintage cars use historic equipment and provide a glimpse into old San Francisco, but also constitute an integral part of Muni's transport network. Both lines run the length of the Embarcadero, with the E line terminating in Mission Bay and the F line terminating in the Castro District.
Cable cars are what you most likely recognize from movies, television and those Rice-A-Roni commercials. It is the world's last manually operated cable car system and a city icon. Of the 23 lines established between 1873 and 1890, only three remain in use today: the PH and PM, connecting downtown to Fisherman's Wharf, and the C, running along California Street. Although cable cars are used to a certain degree by commuters, the vast majority of their 7 million annual passengers are tourists.
Bike Lanes
San Francisco has invested hefty funds in expanding its bike lanes and turning the city into one of the most bike-friendly places in the world. If you don't have a bike of your own, rent a Ford GoBike from the city's public bike share system, or grab a JUMP electric bike.
You'll quickly notice that it's not just bicycles you see in the bike lane. Electric scooters, rented through an app from companies like Bird, Lime and Spin, have become a popular way of getting around San Francisco. The SFMTA has also rolled out a public scooter share program.
BART
Standing for Bay Area Rapid Transit, BART connects San Francisco with the greater Bay Area but also operates within the city. Four of the five BART lines will take you from the Embarcadero down to Balboa Park, with stops in the Financial District, Civic Center/UN Plaza, Mission District and more. BART also connects with other Bay Area transit services, including Muni.
You can use certain types of Clipper Cards to ride BART. When riding within the city, one-way adult fare is $2.50, or $2.00 with a Clipper Card. If you're traveling outside the city, fares vary depending on distance traveled.
Uber and Lyft
Like in most major cities, Uber and Lyft are the rideshare providers of choice in San Francisco. Both companies also happen to be headquartered in the city. Fares tend to be inexpensive due to the city's small size, especially when using Lyft Line or uberPOOL.
The information in this blog along with the power of your smartphone will make getting around the city a California breeze. Need a place to stay? Search our San Francisco furnished apartments and feel even more like a local.