Our blog on things to do this summer in NYC during COVID was a hit, showing just how much New Yorkers are making the best of a challenging situation. But as autumn sets in and the weather gets cool and crisp, we'll have to get creative once again with how we safely spend our free time. Fortunately, New York City has worked hard to keep the coronavirus at bay, and the city is opening up more and more. Here are some fun and festive ways to celebrate the season in the New York metro area, this fall or any fall.
1. See the fall foliage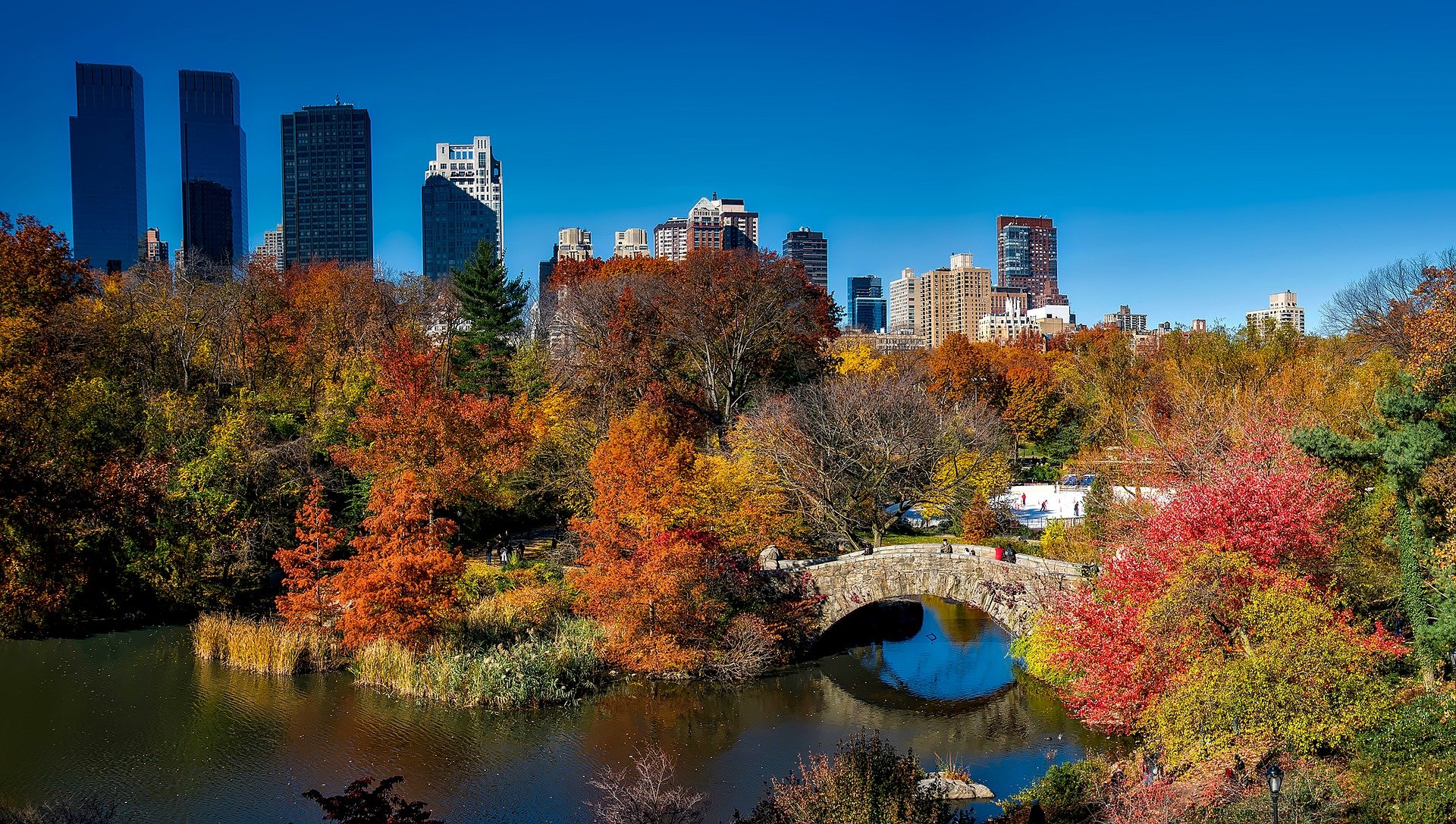 You don't even have to leave the city to see the annual spectacle of tree leaves changing into vibrant hues of red, orange and yellow. Simply take a walk through one of the city's many public parks and look around. Bow Bridge and the Mall in Central Park are picturesque favorites, as well as the entirety of Prospect Park in Brooklyn.
---
Rent a New York City furnished apartment and have an authentic residential experience.
---
The timing isn't an exact science, but you can keep an eye on regularly updated fall foliage maps from I LOVE NY and SmokyMountains.com to see when the colors are at their peak. If you're willing to travel outside the city, greater New York state has so much leaf peeping to offer.
2. Visit museums
New York City museums and cultural institutions were given the green light to reopen in late August, and many of them have already followed suit. Due to capacity restrictions, you'll need to plan ahead and possibly reserve a timed ticket – but who doesn't love a less crowded museum? Time Out New York has a running list of museums that are open or set to reopen soon. Here are a few standouts:
The Metropolitan Museum of Art
Intrepid Sea, Air & Space Museum
The Jewish Museum
Solomon R. Guggenheim Museum
The Cloisters
MoMA PS1
Whitney Museum of American Art
American Folk Art Museum
The Brooklyn Museum
American Museum of Natural History
Museum of Modern Art (MoMA)
El Museo del Barrio
Museum of Jewish Heritage
3. Pick your own apples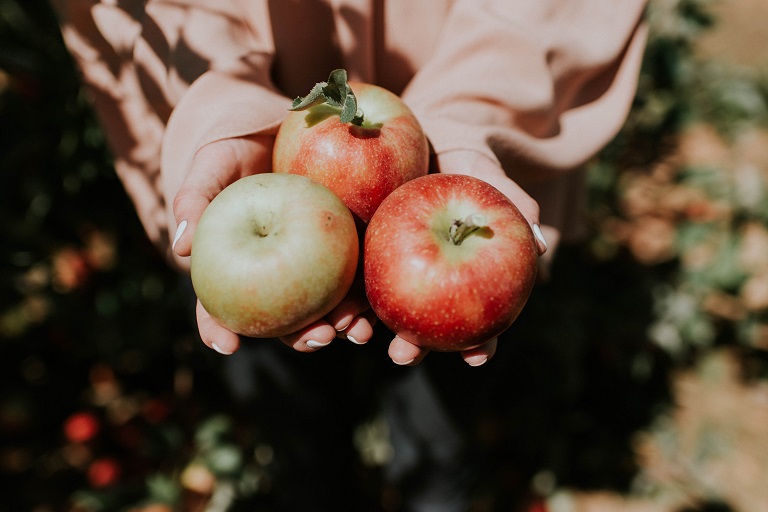 When in the Big Apple…go apple picking! It's the unofficial fruit of New York and the state is a top five producer, so you don't have to go far to find local farms open for this fall tradition. Many of them also offer festive fun like hay rides, pumpkins, corn mazes, cider and a Northeast favorite: apple cider donuts.
Here are some apple picking destinations within 2.5 hours of NYC:
4. Dine indoors or outdoors
NYC's outdoor dining scene is still out in full force, and indoor dining is back as of September 30. Expect restrictions to be in place and reservations to be scarce, as capacity will be capped at 25%. If you're not yet comfortable eating indoors, you can still enjoy the al fresco dining experience well into fall, as sidewalk and curbside seating are now allowed year-round. As the weather gets chilly, establishments have already started getting creative, like this Upper West Side restaurant that installed geodesic tents to protect diners from the elements.
5. See the Great Jack O'Lantern Blaze
When New York does Halloween, it does it big – 7,000+ jack o'lanterns big. Every year, New Yorkers flock to Van Cortlandt Manor, a 17th-century house along the Croton River just north of NYC, for the Great Jack O'Lantern Blaze. Thousands of hand-carved pumpkins are illuminated and arranged into installations, like a carousel, a windmill, a fire truck and a coven of witches.
This year, the Great Jack O'Lantern Blaze will be occurring at a second location in addition to Van Cortlandt Manor: the Old Bethpage Village Restoration on Long Island, a 209-acre recreated living museum village. Whichever location you choose, be sure to buy your tickets in advance and see it before it closes for the year.
6. Taste wine on Long Island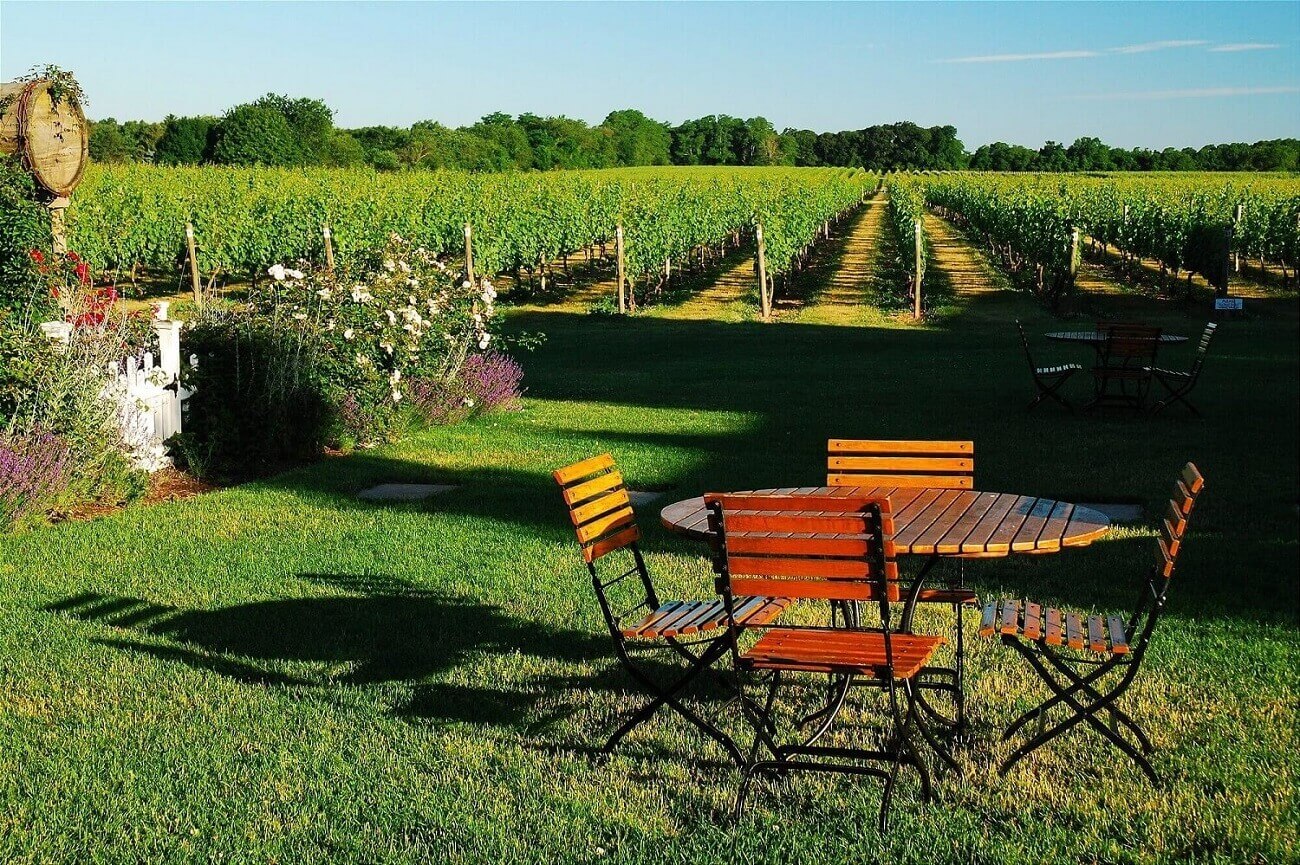 The east end of Long Island isn't just a summer destination. With October being harvest season for wine grapes, it's the best time of year to head out to the North Fork for some wine tasting. You can even book a nearby hotel and enjoy Hamptons-level luxury, minus the summer crowds and prices. Favorites include:
Kontokosta Winery
Sparkling Pointe
Bedell Cellars
Clovis Point Vineyard & Winery
Paumanok Vineyards
Macari Vineyards
Pugliese Vineyards
and many more
7. Go bowling
Where can you eat, drink and play games indoors in New York City? Not a bar, but a bowling alley! They've been allowed to reopen since August 17 at 50% capacity, with face coverings required and every other lane empty. Check out Bowlmor Lanes at Chelsea Piers, or The Gutter, open in Williamsburg, Long Island City and their new Lower East Side location.
8. Stand on the Edge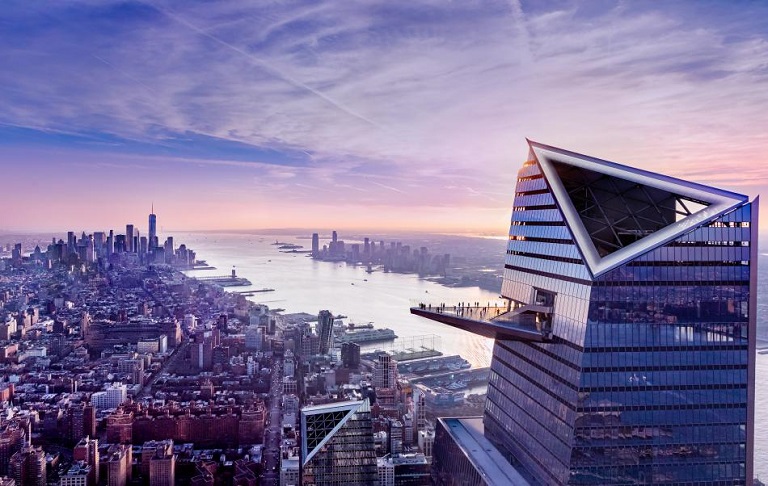 Not literally – but almost! Edge is the highest outdoor sky deck in the Western Hemisphere, and it's now open to the public in NYC's Hudson Yards neighborhood. The platform is suspended in mid-air and has a clear glass floor, giving you the feeling of floating in the sky. Enjoy 360-degree views and lean on the outward-angled glass walls to see the city like you've never seen it before. There's also a champagne bar with drinks and light bites.
9. Drive-in movies
The pandemic has unfortunately caused many traditional movie theaters to shutter, but in its place, the drive-in theater is experiencing a renaissance. In New York City alone, over half a dozen drive-ins have popped up over the year. So gather your friends and loved ones, pile into a car, order your favorite snacks and catch a flick the old-fashioned way – all while staying warm. No car? Rent one from Zipcar, Enterprise or other providers.
Here are some drive-in theaters within the five boroughs that remain open:
10. The New York Botanical Garden
One of NYC's most underrated sanctuaries is the New York Botanical Garden. Although it's located in the Bronx, it couldn't be easier to get to – just take the Metro-North train from Grand Central to the Botanical Garden Station, about a 20-minute ride.
This fall, explore the Great Pumpkin Path with "plentiful pumpkins and hordes of gourds along the twists and turns … on the Conservatory Lawn." From October 24 to November 1, the record-breaking Giant Pumpkins will arrive, some weighing over 2,000 pounds! Be sure to purchase your timed tickets in advance.
Further reading