This is a summer like no other in New York City. It seems as though the worst of the coronavirus pandemic is now behind us, but restrictions remain in place and it's the season of social distancing. Fortunately, having been through a few crazy summers in their past – who could forget the Son of Sam, a major blackout and financial crisis all happening in the summer of 1977 – New Yorkers know how to make the best of challenging times. Here are some creative things to do in the city while staying safe from COVID-19.
1. Visit historical sites
We've previously written in the about the top historical sites to visit in New York City. Although the city hasn't yet reopened historical sites to the public, you can easily marvel at many of them from the outside. Sites that are still worth this kind of visit include:
City Hall Park
St. Paul's Chapel / Trinity Church
Wall Street
South Street Seaport
Andrew Carnegie Mansion
Flatiron Building
Grand Central Terminal
Plaza Hotel
St. Patrick's Cathedral
9/11 Memorial
For more sites, see the National Park Service's list of National Historic Landmarks in the state.
2. Take a self-guided walking tour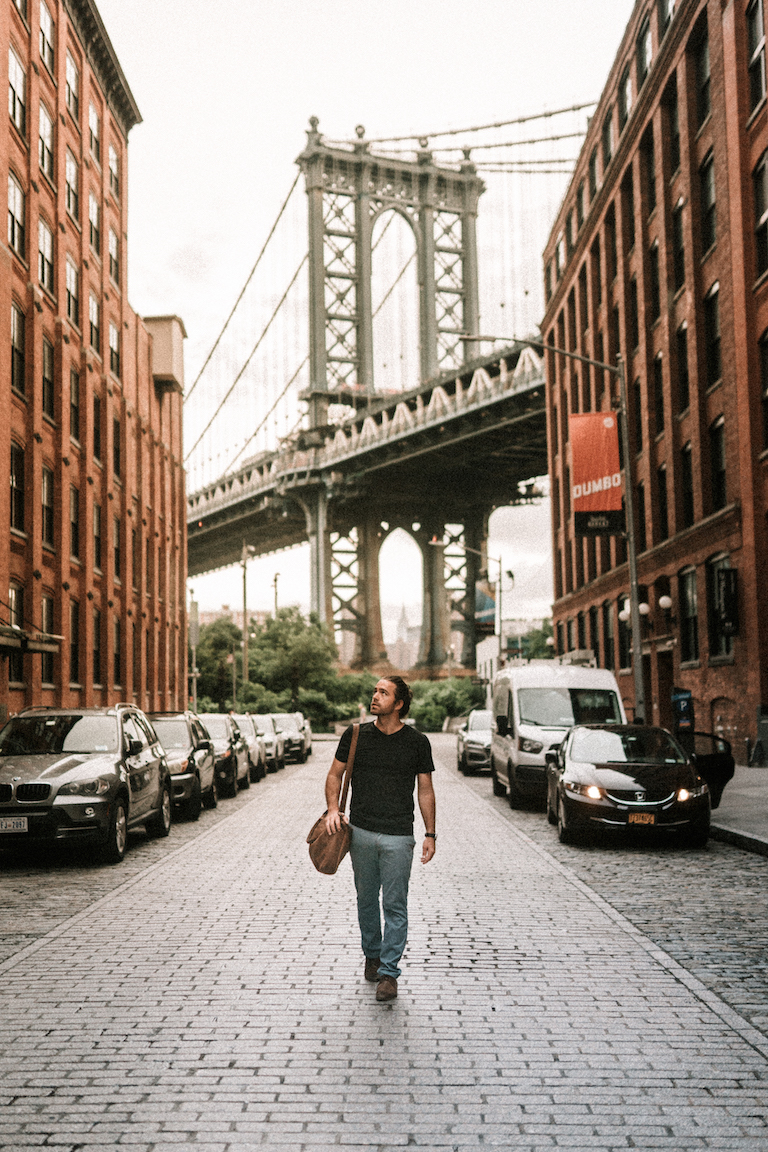 Sometimes you are your own best tour guide. While the weather is pleasant, why not explore New York on foot and go wherever your heart desires?
---
---
We recommend Free Tours by Foot, where you can find a list of over 40 self-guided walking tours of NYC. They have printable maps, and even GPS-enabled audio tours to download onto your phone. Explore historic neighborhoods like Greenwich Village, Lower Manhattan and SoHo, sites like the Brooklyn Bridge and the High Line, or even take a Sex and the City or Seinfeld themed tour.
3. Walk the Brooklyn Bridge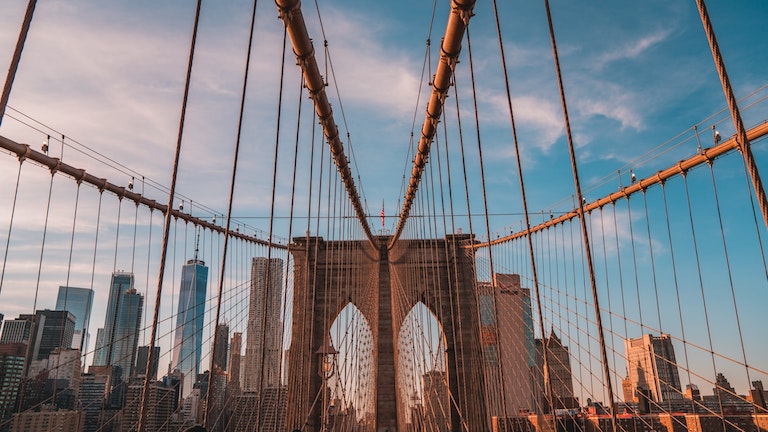 There's no better way to clear your head, enjoy the sunshine, exercise, marvel at the skyline or catch a stunning sunset. You may find yourself very deep in thought, and that's okay too.
4. Dine (and drink!) outdoors
Pandemic or not, there's nothing better than some al fresco dining during the warm summer months in NYC. Indoor dining has yet to reopen, but many restaurants have opened up their patios or are offering sidewalk seating. You'd be wise to make reservations, since capacity is limited. What's more, bars have been given the green light to sell to-go cocktails, so you can support local watering holes and get a refreshing buzz outdoors!
Need help choosing a restaurant or bar? This interactive map shows every open restaurant in NYC, sortable by borough, zip code, alcohol service and seating type (street, sidewalk or both).
5. Enjoy the parks
In a city where so few residents have outdoor space of their own, public parks serve as New York's collective backyard. They were an invaluable refuge before the pandemic, and are even more so now. There's no better place to get some fresh air, take a walk, exercise, read or even meet up with friends and family – just keep the group small and socially distanced.
There are some 1,700 total parks in the city, including the almighty 843 acres that make up Central Park. See our guide to the best of New York City parks, or a list of parks by borough courtesy of NYC Parks.
6. Ride a bike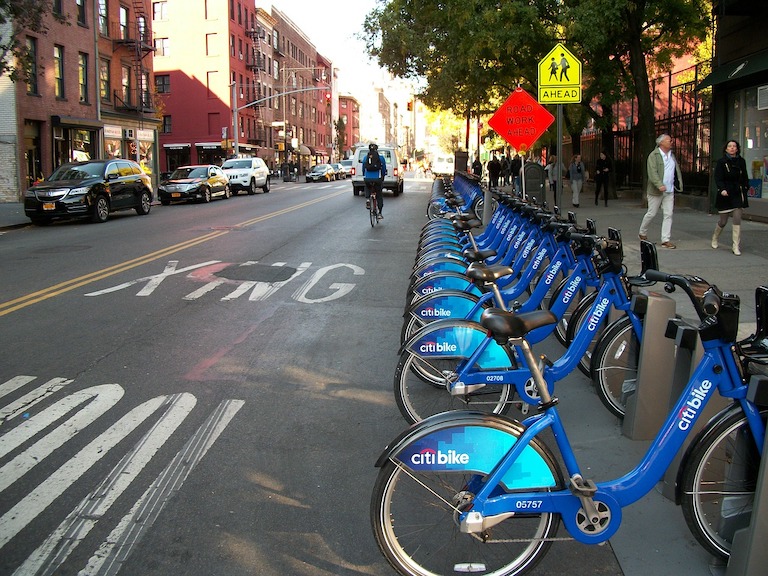 Biking is a great way to explore the city, not to mention take advantage of the open streets and reduced car traffic. No bike? No problem – Citi Bike, NYC's public bicycle sharing program, has bikes available to rent all over the city. A single ride of up to 30 minutes is just $3; an unlimited day pass is $12. Just purchase a pass using the Citi Bike app, find a station and unlock your bike, take your ride and then return the bike to any station when you're done. Ride on!
7. Escape to Governor's Island
Would you believe NYC has a 172-acre island with no cars or permanent residents, solely dedicated to recreation? It's Governors Island, just a short ferry ride from Lower Manhattan or Brooklyn, and it's still open daily! A round trip is just $3 for adults on weekdays, and all passengers ride free on Saturdays and Sundays before noon.
What's there to do on the island? Ride bikes, go down slides, lay in the Hammock Grove, let the kids loose in the play area, explore art installations and historic sites, enjoy the spring blooms and much more. You can even book overnight accommodations and go "glamping"!
8. Hit the beach
In addition to hundreds of parks, NYC Parks maintains 14 miles of beaches. As of July 1, they're open daily for sunbathing and swimming. Popular and well-known ones include Rockaway Beach, Coney Island, Manhattan Beach, Brighton Beach, Jacob Riis Park, Fort Tilden, Jones Beach, Long Beach and others. They tend to get crowded on hot days, so make sure there's enough room to stay six feet from other households. Time Out New York has a helpful list of their 10 favorites.
9. Have a gourmet picnic
Local restaurants are getting creative as they adapt to COVID-19 restrictions – including selling outdoor picnic kits! The only thing better than a picnic is one that's already been prepared for you. Even Michelin-starred restaurants are participating, and you'll find everything from Japanese to Indian to barbecue. Many of them include wine, too! Eater NY has a comprehensive list of restaurants offering such kits, and some tips on how to pandemic-proof your picnic.
10. Shop at a farmers market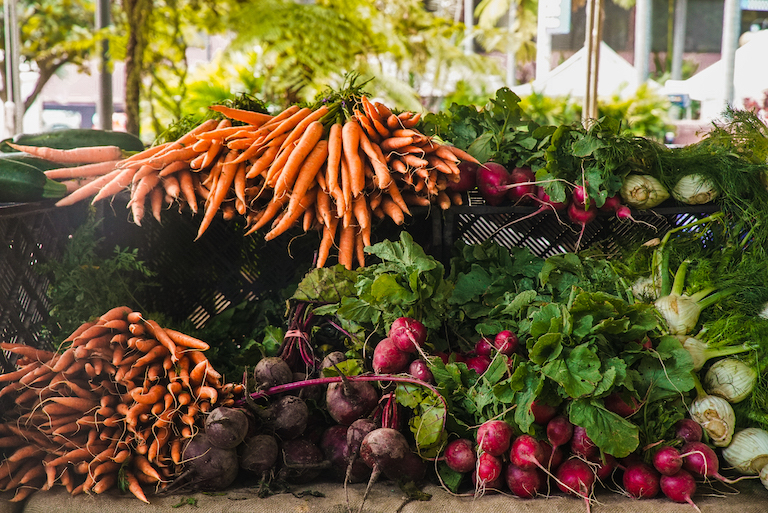 Fresh, healthy, local food in NYC during a pandemic? Believe it or not, you can find it at the 50+ farmers markets open throughout the five boroughs. Why shop in a crowded, stuffy supermarket when you can be outdoors browsing seasonal produce, artisanal treats and homemade goods? Check out GrowNYC and find a market near you.
Further reading