How to Deal with Isolation When Working Remotely
---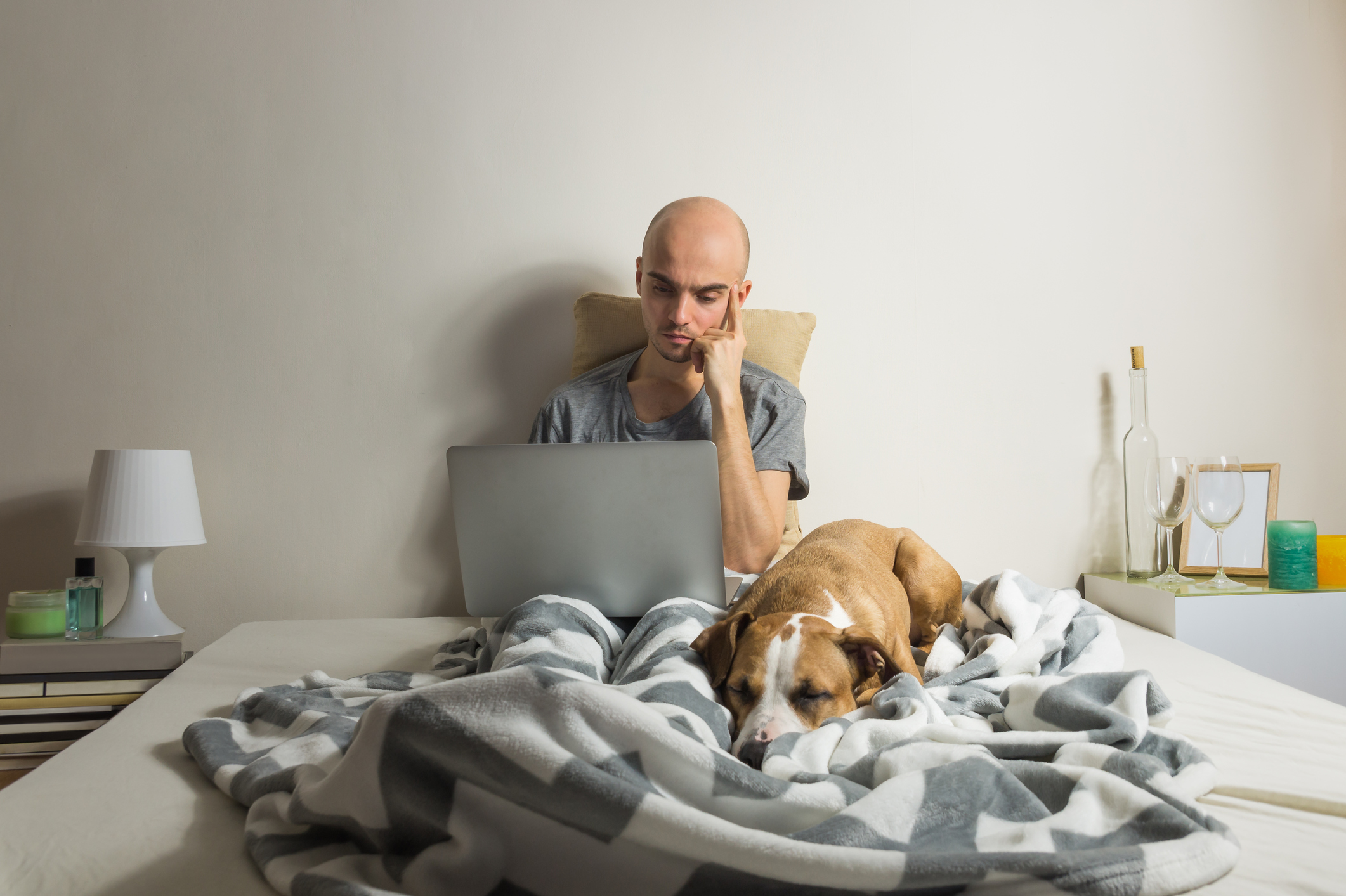 Working remotely has its perks: privacy, autonomy, flexibility, a comfortable setting, working in your pajamas, etc. It also comes with challenges, however, the most frequently cited one being feelings of isolation and loneliness. These sentiments are understandable, but as business travel and telecommuting become increasingly commonplace, the fact is you're not as alone as you may feel. Thousands of people work from home temporarily, sporadically or even long-term while managing to thrive and keep their sanity.
Whether you're looking to stay connected with colleagues, socialize more or switch up your workplace, there are many ways to break up the monotony and seclusion that often come with remote work. Here are five ways to deal with isolation when working remote or from home.
Attend networking events
In the age of social media, it's easy to forget the old-fashioned way of networking: at in-person events. In addition to meeting people who can help you in your work and further your career, networking events are a great way to socialize, feel connected to others, shake off feelings of loneliness and potentially make new friends. There are even ones meant specifically for remote workers and freelancers. Keep an eye out on social media and browse sites like Eventbrite and Meetup to find networking events near you.
Work from a local café
Though it may be nice at first, working from your home or hotel room can start to feel isolating and repetitive very quickly. Give yourself a change of scenery by working from a local café instead. Even if you don't interact with anyone aside from the barista while you're there, you'll feel less alone simply by being around other people. Be sure to find one with free WiFi, power outlets, ample seating, food and, of course, quality java. If you're in San Francisco, check out our list of the best San Francisco cafés to work from.
Add some background noise
Working in complete silence may seem like a good thing, but in reality, it can make you feel even lonelier than you already do. Adding some background noise by putting on the TV, music or podcasts can mimic being in the office with your co-workers lightly chattering. If it gets too distracting, try playing some classical music, white noise or other media that does not have words.
Join a co-working space
The co-working trend is here to stay, and it's a blessing for remote workers. Today's co-working spaces provide not just a place to work but an opportunity to be part of a community as well. Many of them host events, provide common areas for socializing or even have their own social networking platform. Ask your local co-working space about membership options or short-term access to their facilities and see if it can help you fight off feelings of loneliness.
Establish diverse ways to communicate with colleagues
Although they may drive you crazy at times, feeling disconnected from your co-workers is a normal grievance about working remotely. If you interact with them mostly through email, try opening up different lines of communication like video chat, phone calls or instant messaging. You'll feel closer to them and be reminded that you're still part of the team.
The ideal housing solution for remote workers
If you're on a short or long-term assignment requiring remote work, consider staying in a temporary furnished apartment rather than a hotel. It's move-in ready and you'll have everything you need to both live and work, from WiFi to a fully equipped kitchen. Search Furnished Quarters' short-term accommodations in your area.