10 NYC Neighborhoods to Know When Relocating to New York
---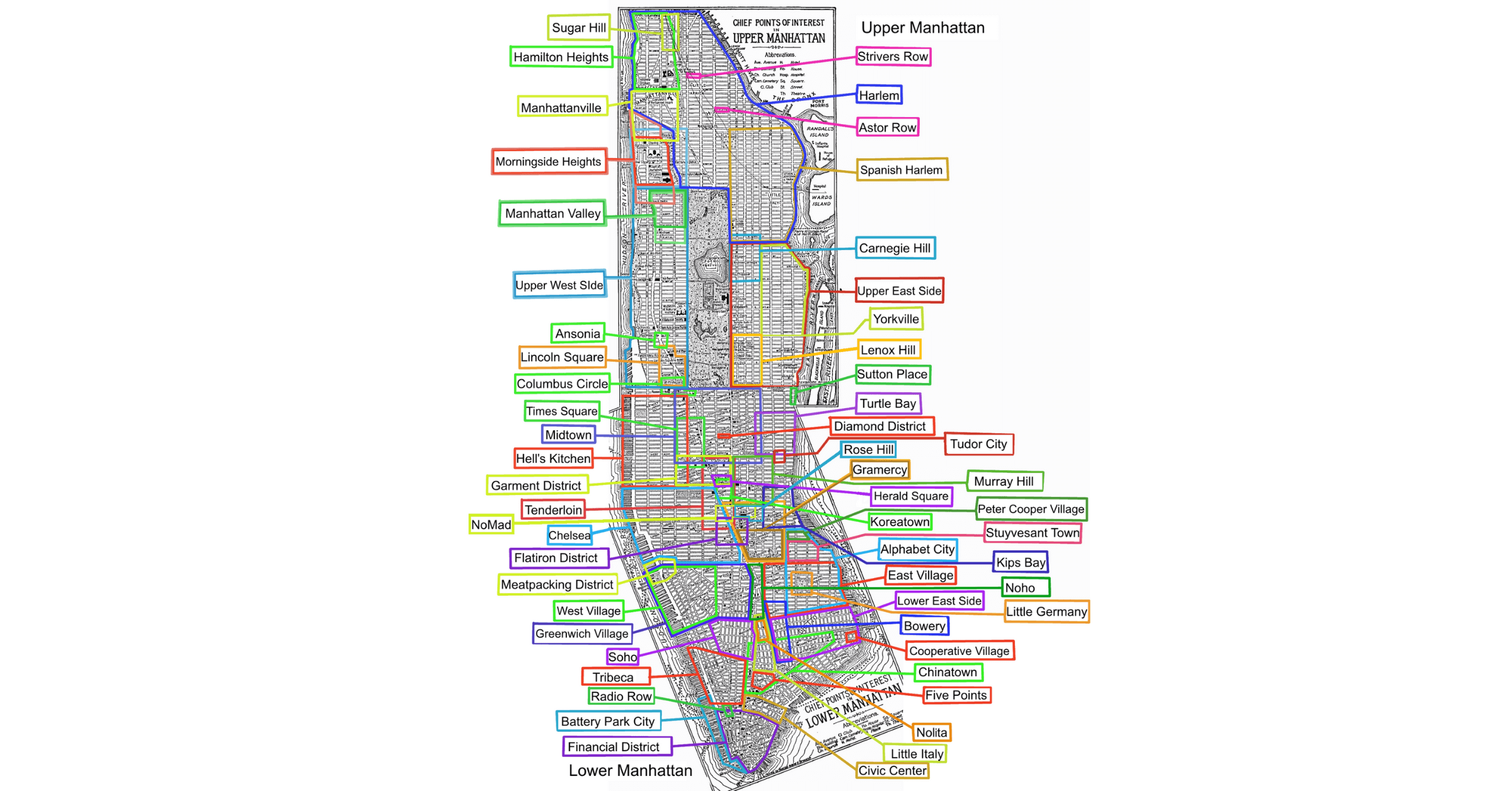 No machine-readable author provided. Roke~commonswiki assumed (based on copyright claims). [CC BY-SA]
Moving to New York? An insider's guide to your new playground
Whether it's for work or just to live in the center of the universe, one of the first things you'll want to do is get to know the city's top neighborhoods. What makes New York City so unique is how each neighborhood has its own character and reputation. Whether you're into art galleries, nightlife or spending time outdoors, there's a 'hood for everyone. Here's an insider guide to help you get familiar with some of NYC's most essential neighborhoods.
Chelsea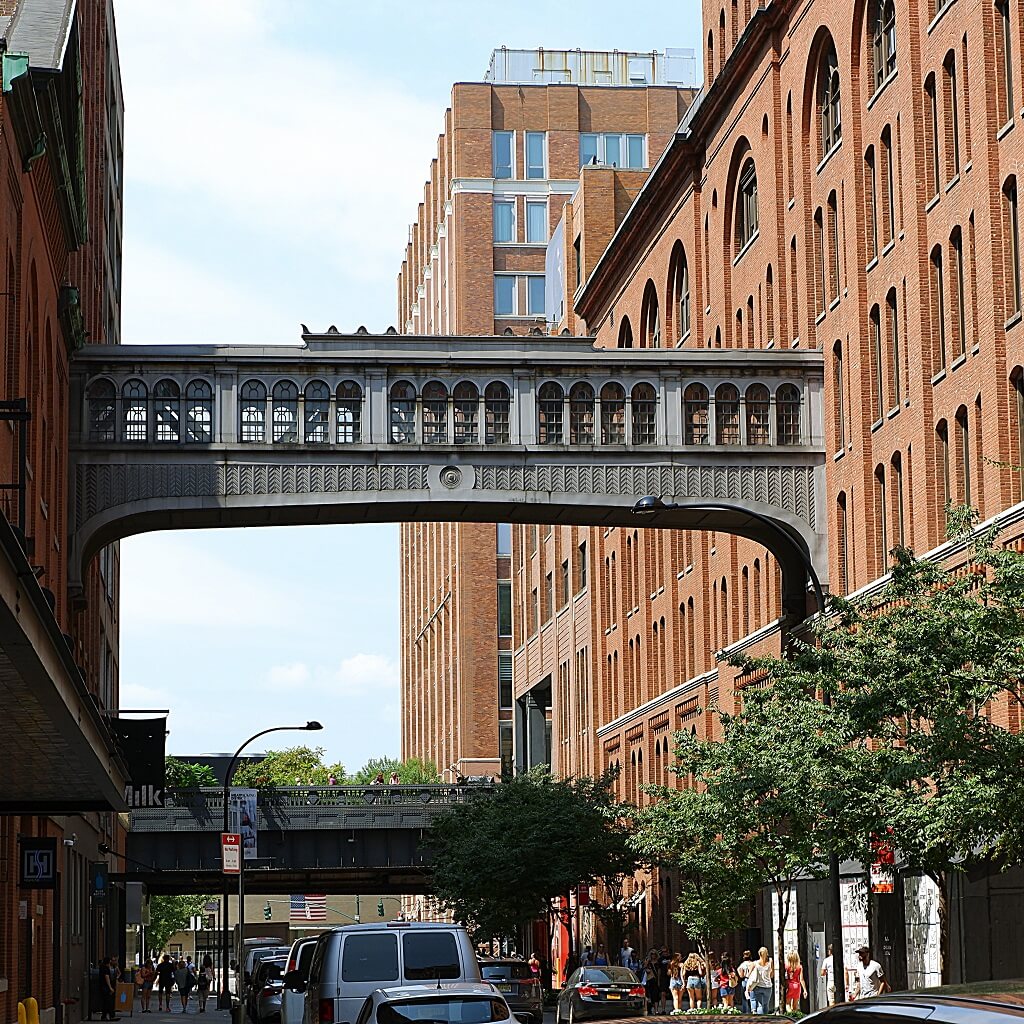 Chelsea is mostly known for its art galleries and The High Line, an elevated promenade where visitors can soak in spectacular views of Manhattan. If you're one to shop local, Chelsea Market offers eateries and shops that make for a great weekend activity. Chelsea also has a wide variety of home goods shops and is a sprawling hub for posh nightlife and restaurants.
Greenwich Village

One of the city's oldest and most storied neighborhoods, Greenwich Village is affectionately known by locals as "the Village." The charming nabe is known for its tree-lined streets of 19th-century rowhouses and was a haven for artists, bohemians and counterculture movements in the 20th century. With the Stonewall uprising in 1969, the Village also became the birthplace of the modern LGBT rights movement. The western portion of the neighborhood, aptly named the West Village, is one of NYC's most prominent LGBT neighborhoods to this day.
Today, the Village is beloved for its old-school Italian restaurants, Washington Square Park, playhouses and educational institutions like New York University.
East Village

The East Village has quickly become one of Manhattan's most up-and-coming areas. Hordes of young professionals and creatives have moved in to take advantage of the relatively affordable rents (for now, at least!) and hit the thriving bar and restaurant scene, where new establishments open up on the regular.
Although it's still a little rough around the edges, gentrification is giving the East Village a facelift. The much improved Tompkins Square Park, once an unsafe no-go zone, is now one of the neighborhood's top focal points.
Upper East Side

The residential, family-oriented Upper East Side is renowned for its peace and quiet, luxury high-rise apartments and world-class shopping. It's also home to several of New York City's most famous museums, including the Met and the Guggenheim, many of which are located along a portion of Fifth Avenue nicknamed Museum Mile. Central Park makes up the western border of the neighborhood. A popular Saturday Night Live sketch starring Leslie Jones poked fun at stereotypes surrounding the UES in 2019.
Upper West Side

Just across the park from the Upper East Side, the Upper West Side is similarly residential but offers a different demographic and vibe. It's a bit younger and livelier, thanks to the buzzing restaurant and nightlife scene along Amsterdam Avenue.
The UWS is also blessed with not one but two scenic parks: Central Park to the east and Riverside Park along the Hudson River to the west. Culture hounds can enjoy the presence of Columbia University, Juilliard, the Museum of Natural History, Lincoln Center and the Metropolitan Opera.
Midtown East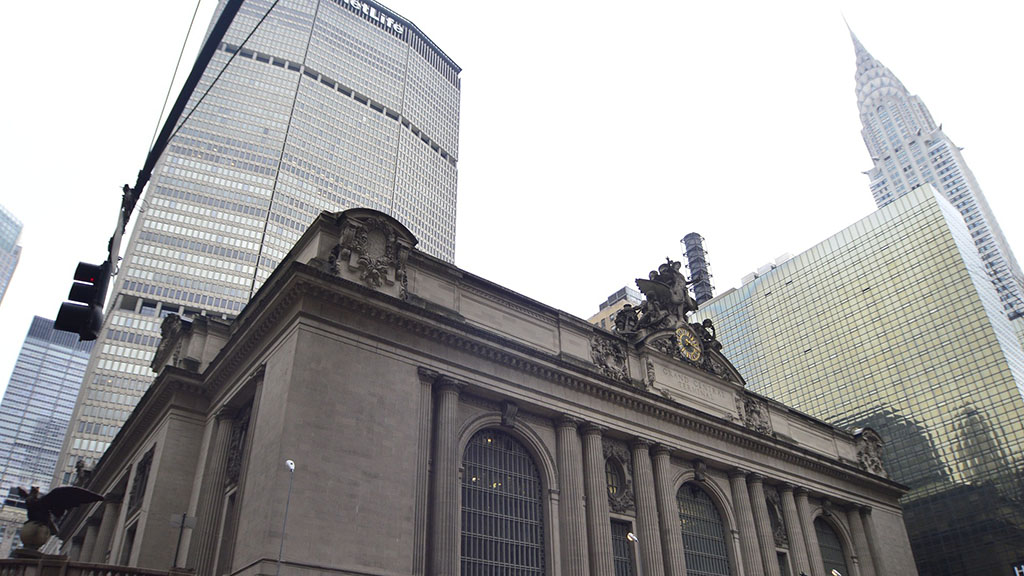 If you're looking for a centralized location without the pandemonium of Midtown proper, Midtown East is the spot for you. It's often broken down into mini-neighborhoods, such as Sutton Place, Turtle Bay, Tudor City and Murray Hill.
After 9/11 when many of the city's financial sector employers moved offices from Lower Manhattan to Midtown, finance professionals began moving to Midtown East to be close to work. Consequently, Midtown East is now a popular neighborhood among recent college graduates and young finance workers. In Murray Hill in particular, this reputation is strong, and their "work hard, play hard" mentality is seen at the many bars and restaurants along Third Avenue.
The famous Roosevelt Island Tramway is found at the northern boundary of the neighborhood, providing aerial transportation to Roosevelt Island and sweeping views of the city. Other attractions include Grand Central Terminal, the Chrysler Building and Bryant Park.
Hudson Yards
Hudson Yards is Manhattan's newest neighborhood, thanks to a large-scale redevelopment program decades in the making. Once an underused area containing little more than rail yards and the Jacob K. Javits Convention Center, Hudson Yards is now filled with skyscrapers, high-end shopping, destination dining and a brand new subway station. Phase 1 of the project opened to the public in early 2019, while Phase 2 is expected to be completed by 2024.
The Shops and Restaurants at Hudson Yards house over 100 shops and 25 restaurants, including the work of celebrity chefs like Thomas Keller and David Chang. Among the retail shops you'll find NYC's first and only Neiman Marcus.
The neighborhood's centerpiece and NYC's newest landmark is Vessel, rising up 16 stories and consisting of 154 flights of stairs, 2,500 steps and 80 landings. Next to it is The Shed, dubbed "A new arts center for the 21st Century."
SoHo

Short for South of Houston—that's Houston Street, pronounced HOW-stən, not like the Texas city—SoHo first rose to prominence as artists moved into the neighborhood's many (then) affordable lofts and set up shop. Now, SoHo is known for its shopping and is where real New Yorkers go to buy clothing, shoes, accessories and home goods. You'll also find many art galleries, but fewer artists as gentrification has rendered the neighborhood much less affordable.
Tribeca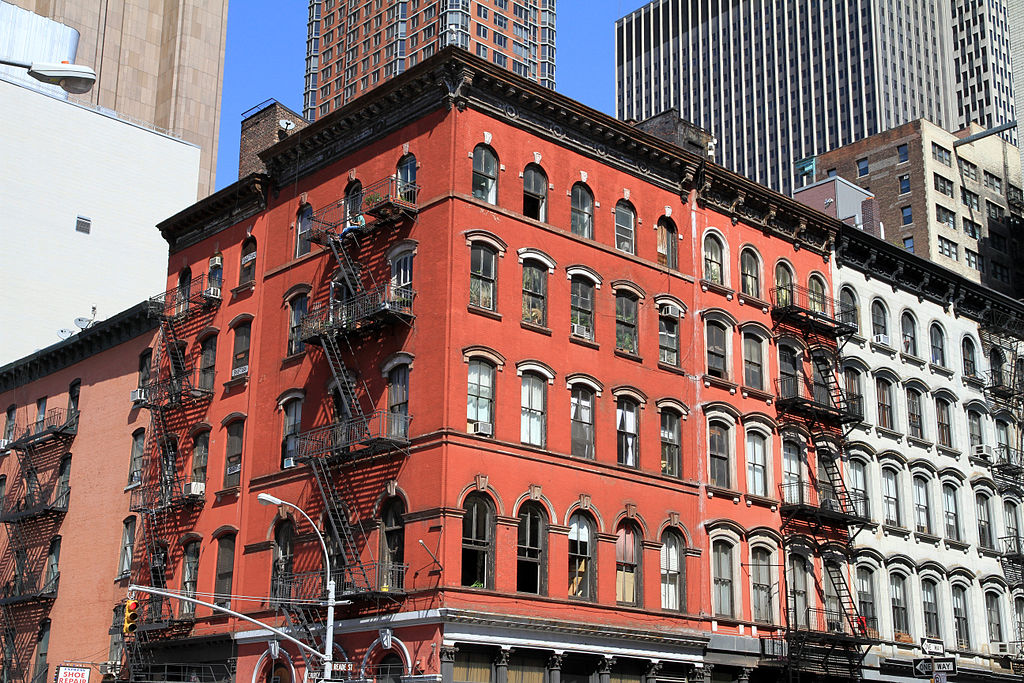 By Ingfbruno – Own work, CC BY-SA 3.0, Link
Just southwest of SoHo, Tribeca consistently tops lists of New York City's most expensive neighborhoods. The name is an abbreviation of "Triangle Below Canal Street," although the neighborhood's boundaries actually form a trapezoid.
In the early 21st century Tribeca became Manhattan's most fashionable and sought-after neighborhood, with wealthy celebrities and entrepreneurs occupying its multimillion-dollar apartments and lofts. Although upscale art galleries, chic boutiques and world-class restaurants line the blocks, charming cobblestone streets, parks and playgrounds give the neighborhood some humility and character.
Financial District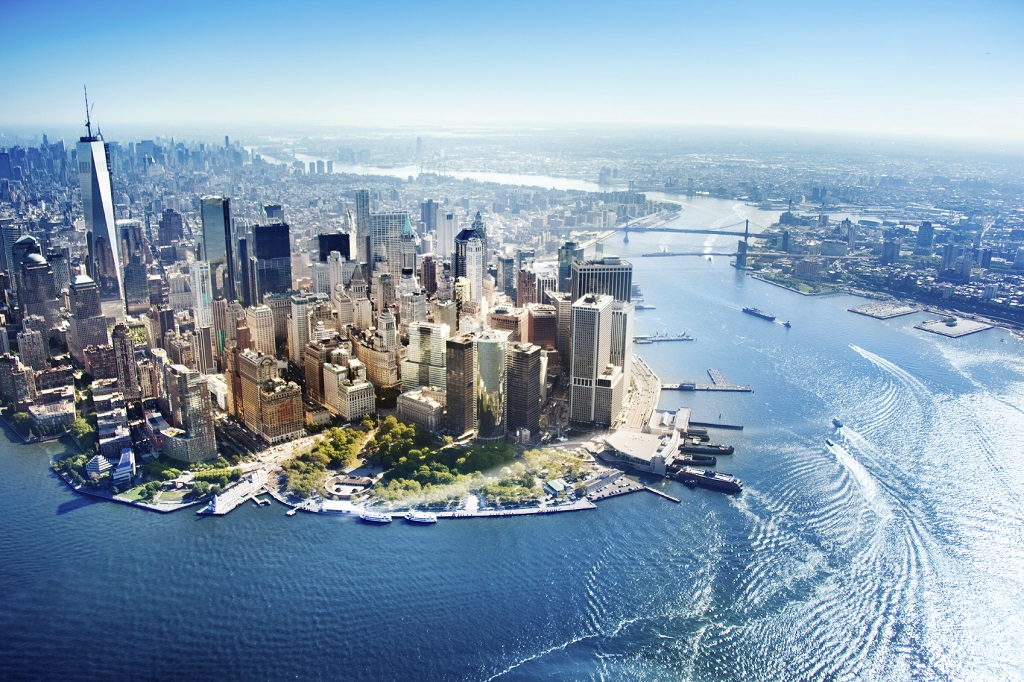 Although NYC's Financial District is the leading financial center of the world, locally it's known as a quiet neighborhood, somewhat removed from the typical hustle-and-bustle of downtown living. On weekends and holidays, however, you'll encounter many tourists visiting historical sites and points of interest like Wall Street, One World Trade, the National September 11 Memorial & Museum, the Brooklyn Bridge, Ellis Island and the Statue of Liberty. Want to be where the locals are? Check out the newly rebranded Seaport District, grab beers on historic Stone Street, shop and dine at Brookfield Place or board a ferry to nearby Governors Island.
For a smooth transition into the city, consider temporary housing
If you're relocating to New York or would like to "try out" a neighborhood before deciding where to live long-term, renting a furnished short-term apartment is the perfect solution. Check out our Manhattan listings, many of which are located in the aforementioned neighborhoods.