In the midst of the coronavirus (COVID-19) pandemic, and the CDC has recommended social distancing – staying home and avoiding physical contact with others – to curb spread of the virus. Additionally, businesses deemed "non-essential" have been ordered to close in many cities and states, and an unprecedented number of Americans are now working from home. Even for the most seasoned introvert or homebody, these are challenging times. You may already find yourself running out of Netflix shows to binge watch, recipes to cook and home workouts to complete before considering if you should propose to one of your houseplants.
On the bright side, we're all in this together and finding and sharing ways to stay connected, entertained, happy, healthy and productive at home. Technology like video chat and live streaming has also made it possible to partake in virtual events and gatherings, which are having a huge moment right now. There are so many resources at your disposal, in fact, that we've rounded up 10 of them. These have a focus on the New York, Boston and San Francisco metro areas, but many of them apply no matter where you're quarantining.
Stay safe, take care and enjoy!
1. "Co-watch" something with friends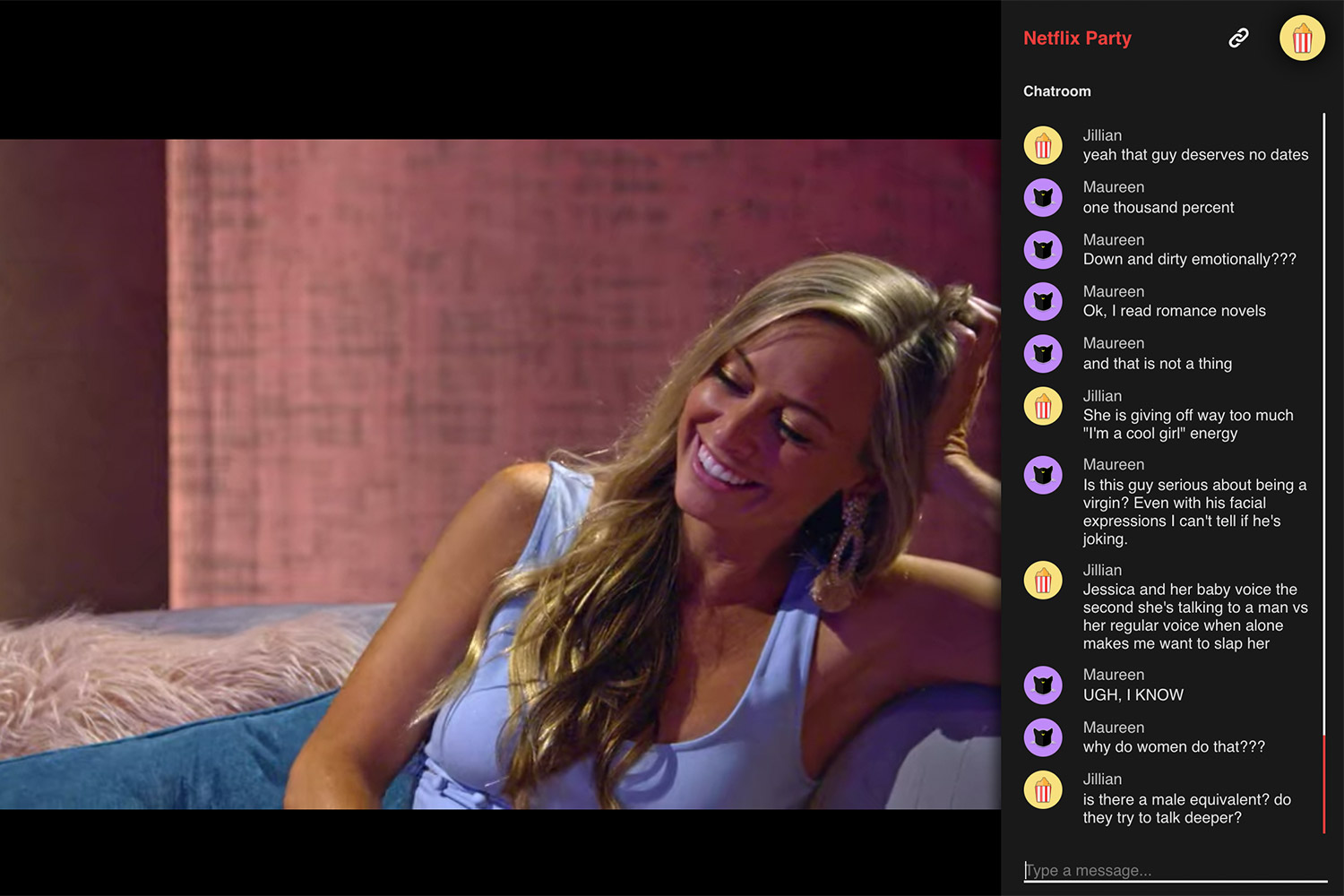 There's no need to Netflix and chill alone while you practice social distancing, thanks to the latest trend in streaming media: co-watching (or shared watching). Netflix has launched Netflix Party, a Google Chrome browser extension that allows you to chat with friends or family as you simultaneously stream Netflix content. Additionally, Instagram has added a new co-watching feature that allows you to group video chat with friends while browsing IG content on a shared screen.
2. Order food delivery and takeout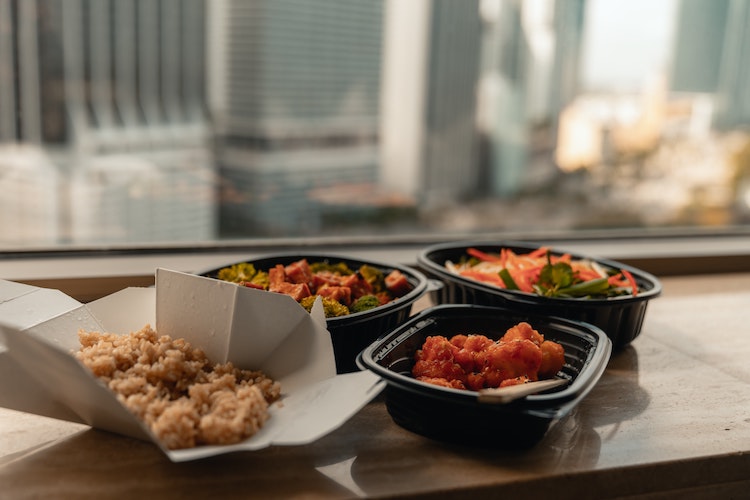 Although restaurants in major cities including NYC, Boston and San Francisco are closed for dine-in, many are still open for takeout and delivery.* The folks at Eater have been keeping a close eye on these restaurants, and which they recommend:
Eater NY Staffers' Favorite Restaurants Offering Delivery Right Now
Where to Order Delivery and Takeout Around Boston While Restaurants Can't Allow Dine-In
A Running List of San Francisco Restaurants That Are Open For Delivery And Takeout
Peninsula Restaurants Open for Takeout and Delivery During the Coronavirus Shutdown
Otherwise, browse food delivery apps like Uber Eats, Seamless, Grubhub, Postmates, Caviar and DoorDash. Many of them are offering free delivery or other deals during this time, as well as "no-contact delivery" to maintain social distancing.
*Check with the restaurant that they're open for business before attempting to place an order, even if it's mentioned in one of the aforementioned articles. Circumstances are changing rapidly.
3. …add booze to your order, too!
Yes, you read that correctly! Well…it depends on where you live.
In New York City, bars and restaurants are temporarily allowed to offer to-go beer, wine and cocktails along with food orders. Guest of a Guest has already compiled a list of their favorite participating spots, and so has Eater NY. California just eased its laws regarding alcohol pickup and delivery as well, so look out for more options there soon. And sorry Bostonians, but Massachusetts, known for its strict alcohol laws, has yet to follow suit.
Check apps like Drizly, Minibar, Saucey, delivery.com and Postmates for more booze delivery options, but availability also varies by state.
4. Get more work done from home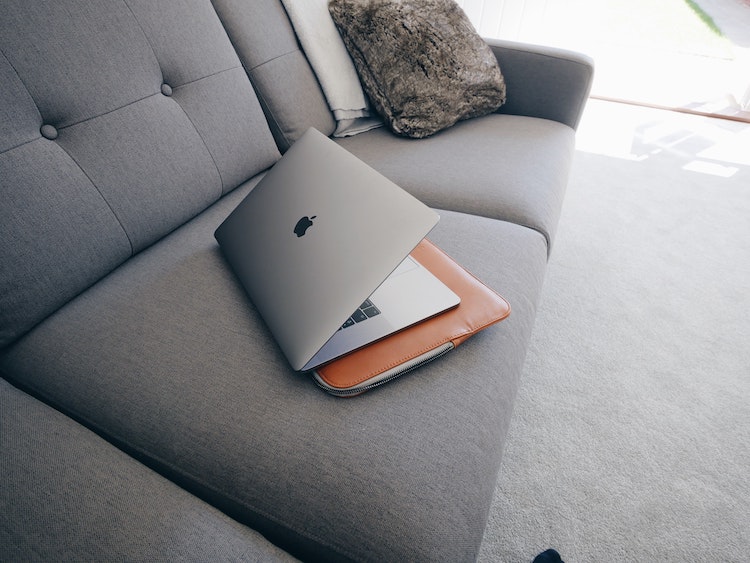 Whether you're a work from home veteran or newbie, telecommuting during a pandemic is a different animal. With entire teams working remotely, it becomes extra important to keep everyone communicating and on the same page. Fortunately, a wealth of tools are at your disposal. Here are just a few of them.
Chat and collaboration
Slack
Microsoft Teams
Google Drive
Google Hangouts Chat
Audio and video conference calls
Zoom
UberConference
GoToMeeting
Cisco Webex
Google Hangouts Meet
Project management
Trello
Basecamp
Asana
monday.com
Wrike
Time management
For more work from home tips and resources, check out our guide on How to Stay Happy, Healthy and Productive While Working from Home.
5. Break a sweat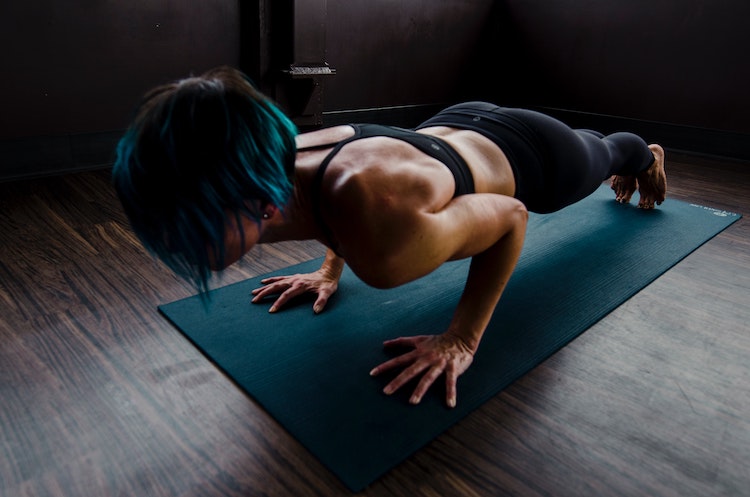 With gyms, studios and group workout classes mostly off-limits for the time being, the fitness community has come together to virtualize their offerings. Many of them are even offering free or discounted programs that can be done at home with little to no equipment. Here's a sampling:
Peloton – 90 days of free cycling (stationary bike required), yoga, meditation and floor workout classes on their app
Forte Fit – One month free of live-streamed classes from boutique studios
Daily Burn – 30-day free trial of virtual group fitness classes
Sky Ting Yoga – Free week of Sky Ting TV
305 Fitness – Free dance cardio classes available on their YouTube channel
Planet Fitness – Free daily live-streamed at-home workouts on their Facebook page
Barry's Bootcamp – Free live 20-minute workouts twice daily on their Instagram
Corepower Yoga – Free on-demand yoga and sculpting videos on their website
Fhitting Room – 30-day free trial of their on-demand workout videos
Rumble – Once daily boxing-inspired cardio and bodyweight workouts via Instagram Live
Orangetheory Fitness – Free daily at-home workouts on their website
YMCA – Free on-demand workout videos including yoga, bootcamp and barre on their website
P.volve – Use promo code OnePvolve for 30 days of free VIP streaming access. They're also providing free 15-20 minute workouts Mondays through Fridays on their Instagram.
Physique 57 – One-week free trial of their on-demand barre classes
Tracy Anderson Method – 14-day free trial of their Online Studio
obé fitness – One week of free access to 14 live classes a day and 4,000+ on-demand workouts, with classes added daily
Barre 3 – 15-day free trial of their online barre classes
Gym Shark – All home workouts on their app are now free
If you're already a member of a gym or studio, check if they are offering any online resources during this crisis.
6. Take an online cooking class
Another online sensation that's taken off during the outbreak? Cooking classes! If the most cooking you normally do is heating up leftover takeout, now is the perfect time to learn to cook for yourself – or improve your existing skills. Food & Wine has created a nice roundup of chefs and establishments currently offering online cooking demos and classes.
7. Have a video hangout with friends and family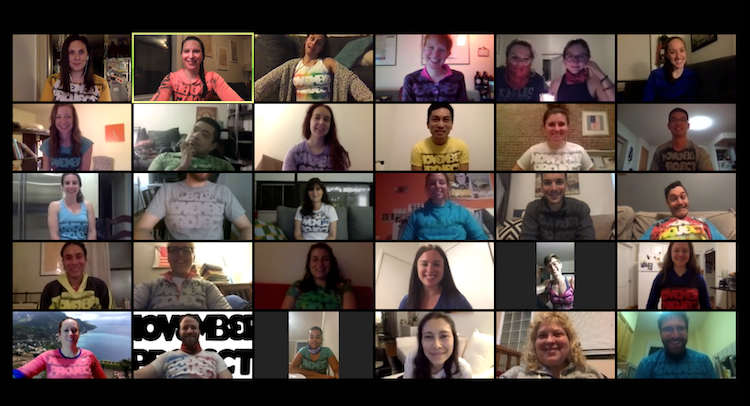 Humans are social beings, even during a pandemic. With in-person gatherings off the table – even if it's at someone's home – groups of friends and families everywhere are turning to video calls to socialize with each other. Although there are several platforms to choose from, Zoom has led the charge and become a quick favorite, even leading marketers to wonder if it's becoming a social network of its own. Whatever software you choose, gather your friends and loved ones for a virtual hangout. Stay connected and have some fun with each other!
8. Virtually visit museums, landmarks and cultural institutions
Get some culture during quarantine. Google Arts & Culture allows you to take virtual tours of thousands of museums and cultural institutions all over the world. If you're yearning to travel, you can virtually visit landmarks like the Taj Mahal, the Colosseum, the Eiffel Tower, the Pyramids and more. It may not compare to the real thing, but it's better than nothing.
9. Learn something new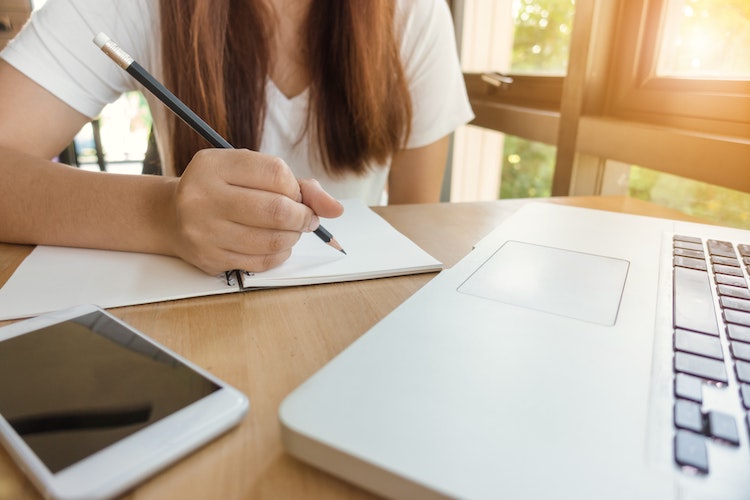 Want to be more productive with your free time? Turn it into a learning opportunity. Several institutions are now offering free or discounted e-learning resources to keep your brain happy during quarantine.
The Ivy League has over 450 online classes available for free through Class Central. JSTOR is giving free access through June 30 to a number of publications, including 26 newly released public health journals covering epidemiology, health policy and administration, occupational and environmental health, bioethics and more. The Library of Congress is asking for help transcribing thousands of historically significant written and typed documents as part of its By the People project, including pieces by Rosa Parks, Susan B. Anthony, Abraham Lincoln and others. Lastly, if you're an NYC resident, you can now download over 300,000 e-books from the New York Public Library for free through their e-reader app, SimplyE.
10. Attend virtual events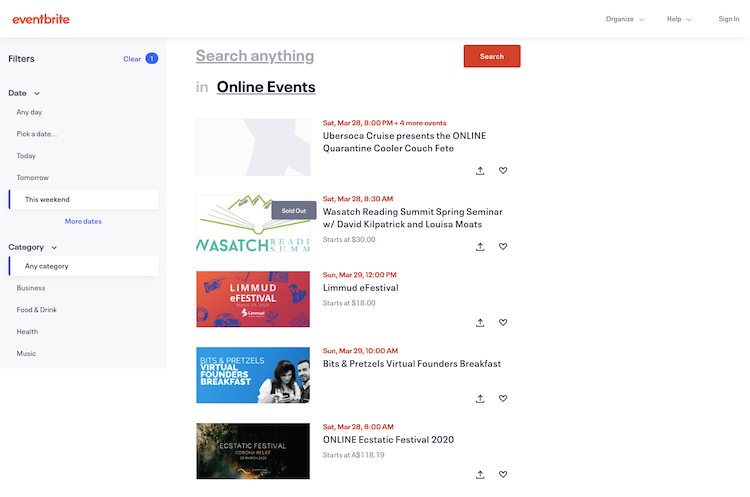 Events of all types have made a quick pivot to virtual, and you'd be amazed by what you can find. Just browse the Online Events section of Eventbrite for everything from panel discussions to art classes to dance parties. You may come out of this experience with even more friends and connections than you started with.
We're fully operational and here to help
Uncertain times call for at least one certainty: a place to lay your head. Furnished Quarters offers fully furnished, move-in ready apartments for short or long-term stays all over the globe. Browse our accommodations, now available at deeply discounted rates.
Further reading