If you resolved to get more exercise this year, you're not alone—37% of U.S. adults did the same, making it one of 2018's top three New Year's resolutions. Routine is of the essence when it comes to meeting fitness goals, but unfortunately for many business travelers, maintaining any sense of routine often becomes a goal in and of itself. The key to staying in shape while traveling is having go-to workouts in your repertoire that require very little space and equipment, allowing you to get some exercise in no matter where you are.
Try these five simple workouts during your next business trip and keep that resolution going.
Yoga
You've probably heard this before, but yoga offers one of the best workouts when traveling. It requires little space, no exercise equipment and no heavy-duty workout wear—not even shoes (think of all the room you'll save in your suitcase!). On top of it all, it stretches tight muscles and reduces the stress that often accompanies business travel.
Practicing yoga on the go can be as simple as doing a sun salutation, a series of yoga poses performed in a continuous flow, as many times as you'd like and at your own pace. If you'd prefer more guidance and structure, browse YouTube for video classes.
Resistance band exercises
Just because packing dumbbells in your suitcase is out of the question doesn't mean you can't get some resistance training in. Get yourself a resistance band, an elastic band used for strength training and physical therapy. It's compact and incredibly lightweight, making it an ideal piece of travel exercise equipment. There are so many exercises that can be done with resistance bands that it's like having access to a full weight room. Here are 33 of them.
Pilates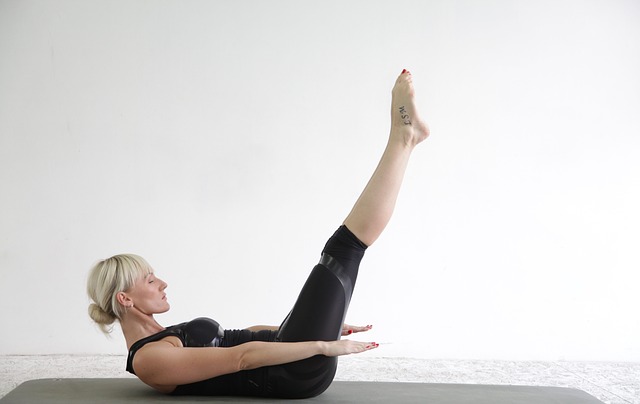 Practiced regularly by 11 million Americans each year, Pilates focuses on principles such as breathing, concentration, centering, control, precision and stamina. All it requires is your own body weight, and although there is an intense focus on the core, there are Pilates exercises to work every part of your body. Again, YouTube is an abundant resource for finding Pilates workouts to do while traveling.
Barre
This newly popular workout, created by ballerina Lotte Berk in London in 1959, combines classical ballet dance movements with exercises drawn from yoga and Pilates. The name "barre" comes from the use of a ballet barre, the stationary handrail used for support during ballet training. The workout focuses on small, pulsing movements with an emphasis on form, alignment and core engagement. Equipment is sometimes incorporated, but a basic barre workout can be done when traveling, without any equipment—not even a ballet barre. YouTube is your friend for finding instructional barre videos.
Bodyweight exercises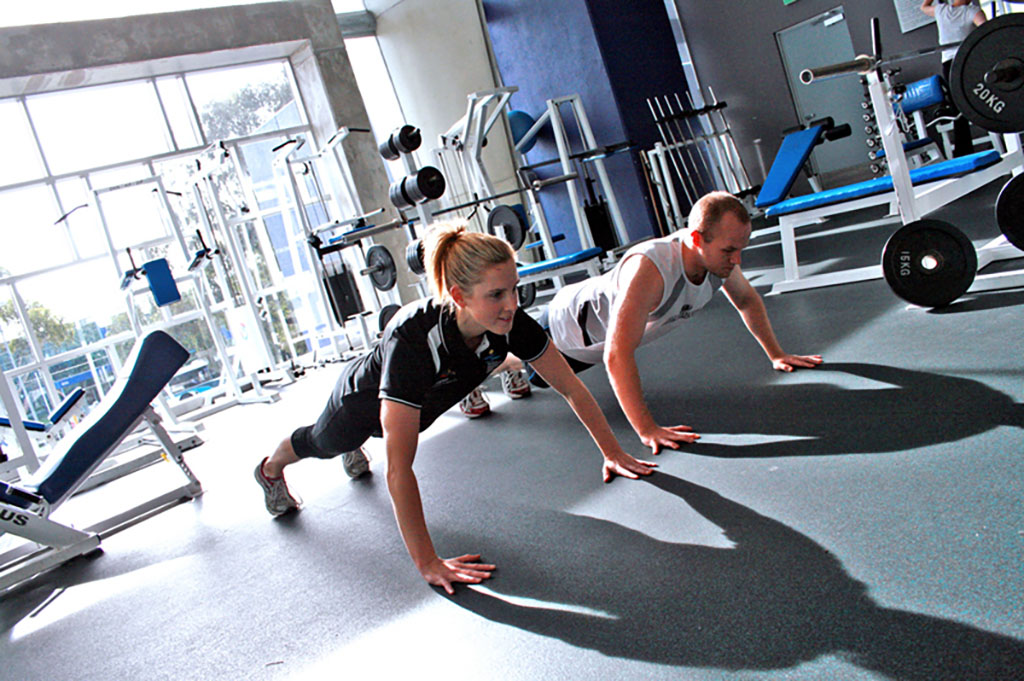 Your own body weight is a powerful fitness tool. There are hundreds of exercises you can perform using just yourself, in even the tiniest of hotel rooms. It also doesn't require a lot of time, even if you're aiming for a full body workout. Browse YouTube and the web to build a routine that works for you while traveling.
Exercising is easier in a furnished apartment
Working out while traveling for business doesn't have to be confined to a hotel room. Search Furnished Quarters' temporary apartments and stay in a fully equipped, fully furnished apartment. You'll feel like you're exercising in the comfort of your own home.