As Carrie Bradshaw famously said in the Sex and the City movie, "Finding the perfect apartment in New York City is like finding the perfect partner. It can take years." It may not have to take years, but knowledge of what you'll be choosing from certainly helps. You might think apartment-hunting is the same everywhere, but it's a highly localized experience, with NYC in particular having its own lingo and types of apartments typically available. So how do you decide which one is right for you?
Whether you're planning a temporary stay or a full relocation, it's best to determine your needs and wants – like having a doorman, amenities or an elevator – and which type of apartment building will best suit those needs and wants, plus be within your budget. Use the following guide to find your next short or long-term digs in the city that never sleeps.
Doorman/high-rise building
A New York City apartment building may be referred to as a doorman building when there is a doorman on duty. This is most common in luxury high-rise buildings, so these buildings may simply be referred to as high rises as well.
In addition to opening the door and greeting residents, doormen perform duties like welcoming guests, hailing cabs, carrying groceries, fielding deliveries and accepting packages. Most importantly, doormen also act as security for the building, controlling and monitoring who enters. They may work part-time or full-time, with some buildings having 24-hour coverage.
Newer, more modern high-rise buildings may actually employ a concierge or lobby attendant rather than a traditional doorman. These roles perform similar functions, but sometimes fewer or more depending on the building.
A doorman building is typically an upscale property with amenities (fitness center, pool, lounge, outdoor space, etc.), elevators and many floors. When deciding if an apartment in a doorman building is right for you, think about the tasks doormen carry out and the security they provide. How important is that to you? You can also contact the property to ask what services their doormen can offer and what kind of hours they work.
Doorman buildings tend to be more expensive, so keep that in mind when it comes to budget. Residents are also expected to tip their doormen, much like tipping a bellhop or hotel concierge.
Elevator building (no doorman)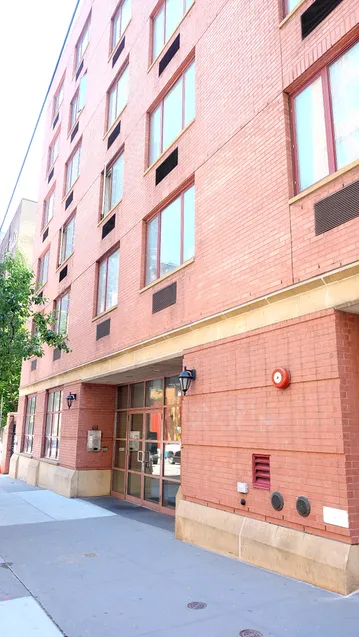 Some NYC apartment buildings have an elevator but no doorman, concierge or lobby attendant on duty. There is no universal term for this type of apartment building, but many call it an elevator building.
These buildings don't have as many floors and apartments as high-rise doorman buildings, but enough to warrant an elevator. Modest amenities like on-site laundry, a small fitness center or resident lounge may be included. Security may be in the form of cameras and/or a secure entry system, such as an intercom or buzzer.
Elevator buildings are less costly than doorman buildings. They're a nice option for those seeking something between a luxury doorman building and a no-frills walkup.
Walkup building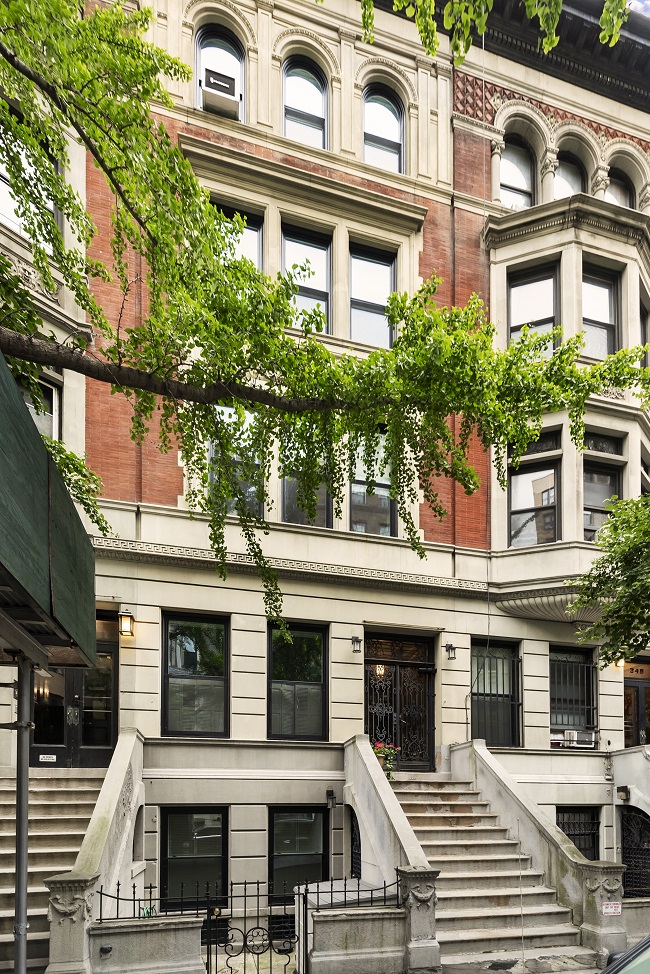 An apartment building with fewer floors and units, no doorman and no elevator is known as a walkup. Walkups also have little to no amenities, other than perhaps a small laundry room. Despite the modesty of the buildings themselves, the apartments can be quite spacious. The properties can also be found in prime, convenient locations.
Compared to doorman and elevator buildings, walkups are budget-friendly. If you don't need an elevator or amenities, they're a valuable option to consider.
Stay different in New York City
Furnished Quarters offers move-in ready, fully furnished apartments throughout Manhattan and Brooklyn for short-term rent. Everything is included, from WiFi to utilities to kitchenware. Browse our NYC listings now.