Apartment hunters are faced with many choices during their search: rent or own, studio or one-bedroom, long-term lease or month-to-month…and furnished vs. unfurnished. Furnished apartments are easy to find, but knowing what they typically do and do not include is important. You'll have an easier time choosing a place—and planning your next trip to Target or Bed Bath & Beyond.
If you find yourself asking "what do furnished apartments include?", you may get different answers. There are certain furnishings that are usually included, and other amenities and services that may or may not be included. Here's a general guide to what to expect in a furnished apartment.
Living Room Furnishings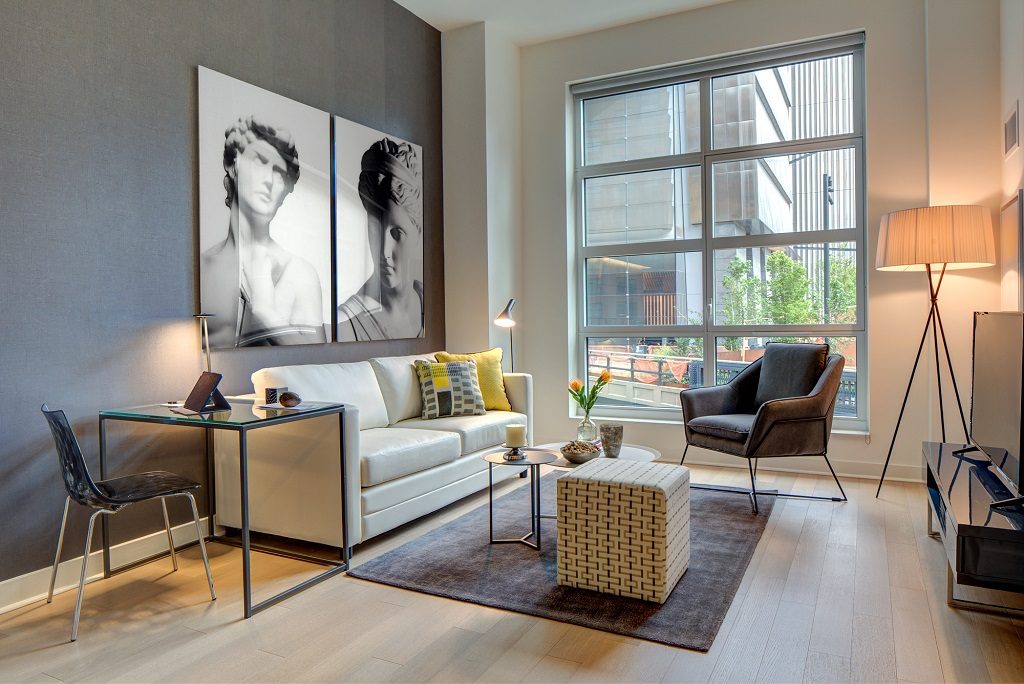 At the least, a living room within a furnished apartment will include a couch, coffee table, end table and lamps. The end table may double as a desk, ideal for those who need a home workspace. A chair, ottoman or bookshelf may also be present, as well as electronics such as a TV (possibly a smart TV) or stereo system.
Bedroom Furnishings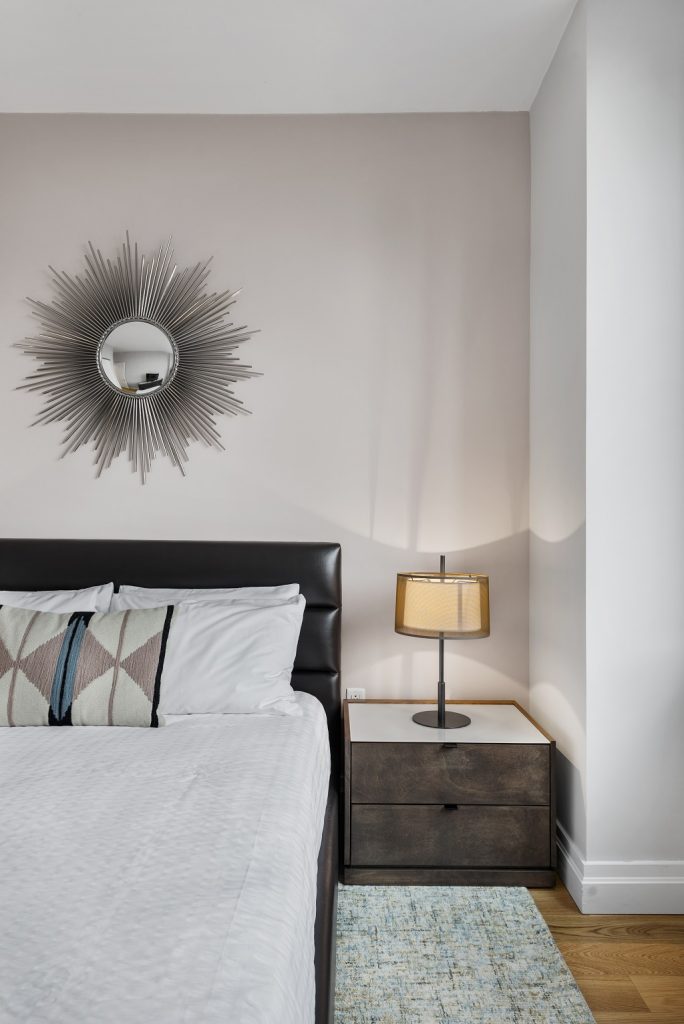 You can expect to find a bed, a nightstand and a chest of drawers or armoire for clothing. Small bedrooms, like many in New York City, may only include a bed and nightstand. If there is no ceiling lighting in the room, a lamp will be included. Some furnished bedrooms also include a desk, an alarm clock and pillows, sheets and a comforter for the bed.
Bathroom Furnishings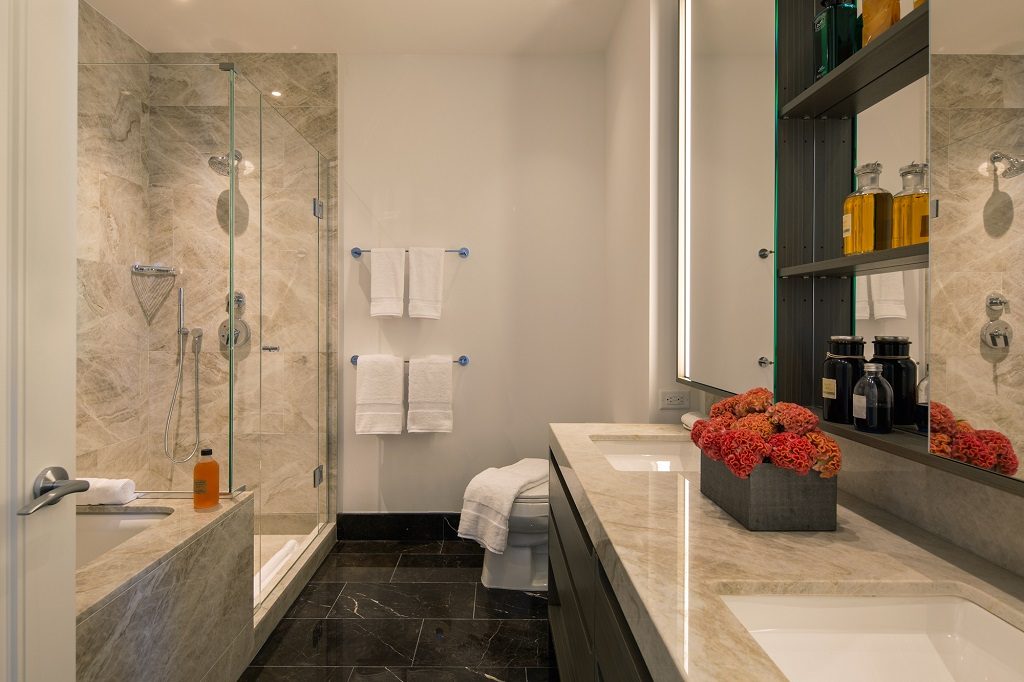 Since most bathroom essentials like a toilet, sink and shower/tub are already built in, a bathroom in a furnished apartment will include a shower curtain at the minimum. There may also be towels and a bath mat, plus accessories like a toothbrush holder, tissue holder, soap dispenser and wastebasket.
Kitchen Furnishings
The kitchen is where you'll find the most variation in what a furnished apartment includes. Both furnished and unfurnished apartments will include large appliances like a refrigerator, microwave and dishwasher, while furnished apartments may include small appliances like a coffeemaker, toaster, toaster oven, blender, rice maker or food processor. The kitchen may also come equipped with cookware (like pots and pans), bakeware, dishes and utensils.
Amenities and Services
Furnished apartments can come with more than just furniture. Depending on the apartment building and the furnished apartment provider, the following may also be included:
Building amenities
The building in which the furnished apartment is located may offer amenities. They can be simple, like a laundry room, or more sophisticated, like a 24-hour concierge or "doorman", pool, fitness center, rooftop terrace, lounge, etc. Many buildings are also pet friendly and provide pet amenities!
Laundry
The apartment may have a washer and dryer within the unit, or there may be a shared laundry room in the building. If the building has a concierge, he or she may be able to procure laundry or dry cleaning services for you.
WiFi and utilities
High-speed WiFi and utilities (electricity, water and gas) are usually included in the cost of a furnished apartment. Cable TV and landline phone service may also be included.
Guest service
If you have needs during your stay, from maintenance requests to questions about how to operate appliances, the furnished apartment provider may have staff available to help you. They may be available 24/7 or during limited hours and days.
Looking for a fully furnished apartment with all the essentials?
It's nice to know that the day you move into your new apartment, all the day-to-day essentials are there—even the ones not typically included in a furnished apartment. If that's what you're looking for, consider renting a short-term, fully furnished and equipped apartment from Furnished Quarters. Our beautifully designed temporary furnished apartments are located within amenity-rich buildings and include everything you need, from silverware to contemporary furnishings.