COVID-19 has disrupted the way people live, think, work and interact with others on a regular basis. The Pandemic has introduced an entirely new working environment that has become adapted by many companies, now encouraging their employees to work from home.
None of us expected to be on our laptops for almost eight hours daily while working from home. We can still attend meetings via Zoom, Skype and other video hangout platforms, promptly respond to our emails and return each Slack or Teams message in minutes. Even if you are back in the office, you can still work from anywhere with a WiFi connection.
Now that we can begin traveling again, it's becoming more of a reality to go on vacation (or "workcation," as people call it) while working remotely. Not quite convinced you can get your work done while being on vacation? We'll walk you through some tips so you can learn to enjoy your vacation while being productive at the same time.
Pick the right accommodations
Selecting the perfect place to stay while on your workcation is a very different process compared to an ordinary vacation. Ideally, you want to stay somewhere exciting yet private, to accommodate for the occasional meetings and impromptu phone calls. For example, you may want to avoid noisy areas with nearby tourist attractions during the day.
So, what are your best options for workcation accommodations?
Pick a place that offers everything you need to make your workcation enjoyable, private, secured, and equipped to handle high-speed internet.
Still not sure how to narrow down the search? Utilize the services of professionals to help you find the right place to stay. At Furnished Quarters, we offer seamless move-in options, service request tracking, easy access to your billing information and an end-to-end housing management dashboard, which are the exact services you need for an enjoyable workcation.
Plan your days off
With your housing sorted out, it's time to lay out a good plan for how you will spend your week. Here are a few things to consider:
List the days you will be working and the days you won't be to avoid any conflicts on your days off.
Pick the most important meetings that you will need to attend and decide on the methods you will use to join them.
Stick to your plan and don't take calls or urgent assignments when taking time off.
Organize your workload
To ensure you are efficient and productive during your workcation, organize your workload before taking days off. You may want to:
Make sure you are not missing meetings or deadlines.
Have a to-do list to ensure that all critical tasks are complete.
Make plans to pass over any overflow tasks.
Prepare for any tech-related needs
While on a workcation, inadequate technological preparedness is a productivity stopper. Think about your ideal work setup and make it happen. Chances are that your location will need an internet connection so, for a seamless workcation experience, you should look for:
High-speed and reliable internet connection.
Proper lighting for your video calls.
Great cell phone reception for uninterrupted communication.
Quiet working space.
Communicate plans to your team
Communication is essential to team productivity. So first, let your boss know your plan ahead of time.
Understandably, not every boss will understand a workcation. Some might think that, given your role in the company, it's not feasible to work away from the company office. But with the changes that came with the COVID-19 pandemic, you can work from anywhere. Share with your boss how you plan to execute your responsibilities and how you will remain productive.
Once you get the go-ahead, communicate with your team about your planned time off. If you have people directly under you, make sure they have adequate tasks to work on and understand any time zone differences you may have while away from the office.
If possible, ask your assistants to monitor tasks so the company will not incur losses if you cannot check your emails regularly.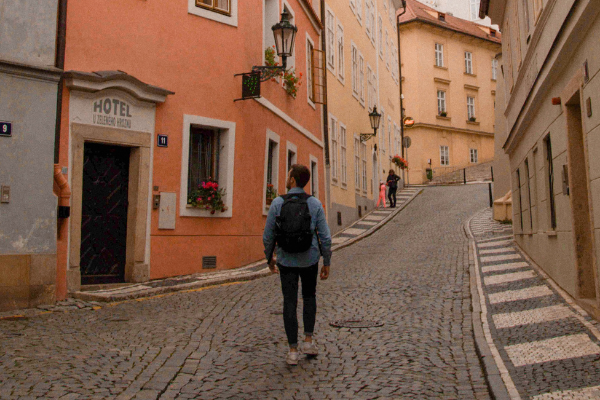 Get started with Furnished Quarters
Taking a workcation may be what you need to boost your productivity and have fun. As long as you are well prepared, stay safe, healthy and get your work done, you're set to have an enjoyable workcation. Ready to start planning? Contact Furnished Quarters to make your workcation a productive and enjoyable getaway.