The Top Must-Eat Foods in Boston: Part 1
---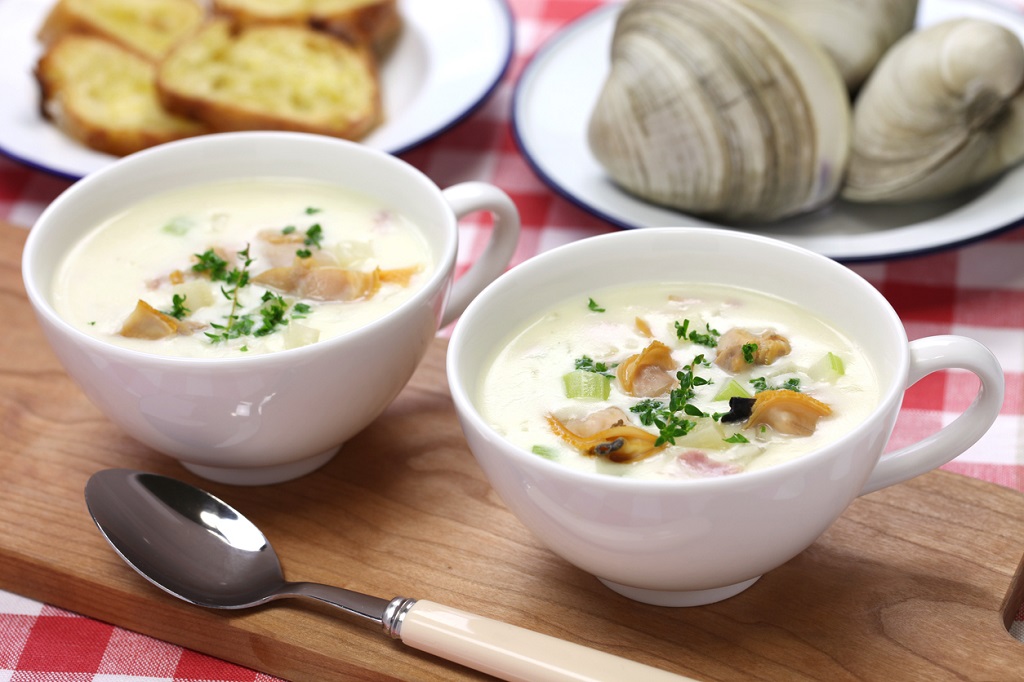 If you're looking for authentic things to eat in Boston, there's no shortage of iconic dishes to try. From almost anywhere in the country, a mere mention of the city's name conjures up several signature foods. It brings out the inner New Englander in all of us.
Whether you're in the mood for classic or modern, sweet or salty, land or sea, be sure to try these dishes from Part 1 of our list of must-try foods in Boston.
1. Baked Beans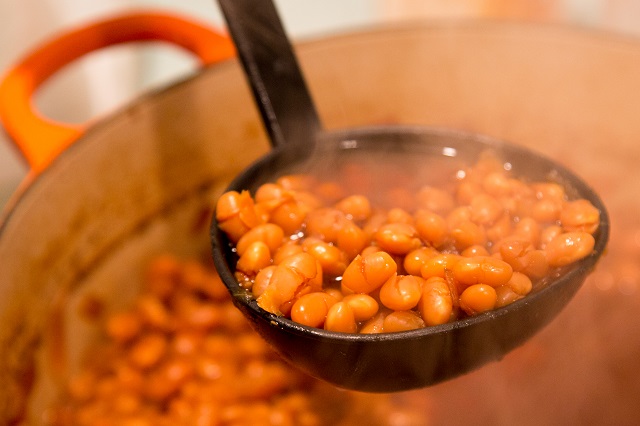 By Victorgrigas – Own work, CC BY-SA 3.0, Link
They call Boston "Beantown" for a reason. Baked beans are perhaps Boston's most well-known dish, with Americans far and wide immediately associating them with the city. This must-eat Boston treat is traditionally sweetened with molasses, flavored with salt pork and slow-cooked for up to eight hours. Hearty, savory and sweet, Boston baked beans may be served as a main dish, side dish or even over a hot dog for a "frank and beans."
Two historic, long-standing Boston restaurants are known for their baked beans: Marliave, the oldest chef-owned restaurant in Boston, and the centuries-old Durgin-Park.
2. Clam Chowder

Did you know there are at least 10 varieties of clam chowder in the United States alone? Or that chowder was former President John F. Kennedy's favorite food? Next to baked beans, clam chowder—or shall we say chowdah—is Boston's most iconic and readily recognized food.
Locals will fervently disagree on where to get the best Boston clam chowder, but Legal Sea Foods and Union Oyster House top many of their lists.
3. Lobster Rolls

Lobster rolls may be hard to come by in other parts of the country, but fortunately in Boston, this must-try food is a common menu item even in casual joints. It's a simple concept—steamed lobster meat on a buttered roll, with variations—but one that New Englanders take very seriously.
Like clam chowder, lobster rolls come in a few different styles, each restaurant having its own take on the classic. The lobster roll at Neptune Oyster, served warm and sans mayo on a brioche roll, is often named the city's best. This creative lobster roll regularly draws lines out the door, so plan ahead if you want a taste. Fans say it lives up to the hype!
4. Boston Cream Pie

It's right in the name, so you know this sweet treat is a must-eat food in Boston. Although it's called a pie, Boston cream pie is actually a cake—yellow cake filled with custard and topped with chocolate glaze, to be exact. In the 19th century when the dessert acquired its name, cakes and pies were baked in the same pans, so the two terms were used interchangeably.
The Omni Parker House restaurant invented the Boston cream pie in 1856, and proudly serves it to this day. It still "takes the cake" on many lists of top things to eat in Boston.
5. Fish and Chips

Unsurprisingly, another seafood item makes its way onto our list of things to eat in Boston: fish and chips. It may be an import from our friends across the pond, but Boston does fish and chips right—and always with the best cod.
Bring your appetite to Boston Sail Loft, Atlantic Fish Company or Yankee Lobster Company for this fried comfort. Don't be afraid to add salt and vinegar!
Stay tuned for Part 2 to discover the rest of our top things to eat in Boston.
Looking for short term rentals in Boston?
Check out our furnished apartments in Boston so you can stay comfortably while eating your way through the city!