Top 5 Tips for Getting Around Boston and Cambridge
---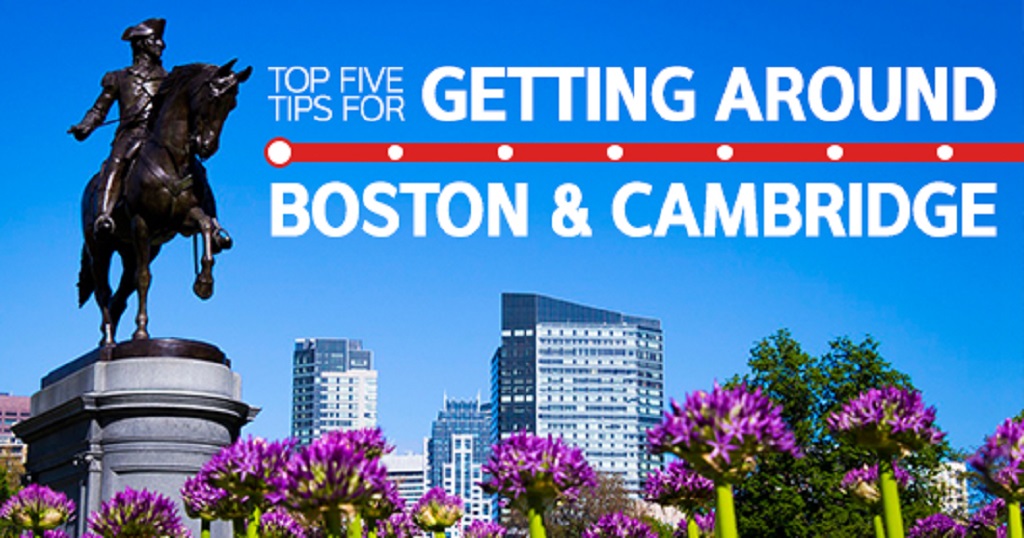 "How do I get around?" –the question big city relocatees often ask. Whether you've recently transitioned to Greater Boston for work or are visiting on a temporary job assignment, improve your commute with these five methods of transportation:
1. The "T"

It's the most popular way to get from point A to B across Boston and beyond. The Massachusetts Bay Transportation Authority (MBTA) or the "T" is most comparable to the NYC subway or the London Tube. Downtown businesses are easy to access via the T whether your housing accommodations are 10 minutes away or in the heart of Cambridge. The subway consists of five lines organized by five colors: green, orange, blue, red and silver.
Visit mbta.com for train service status, schedules, fares, maps and more. On the go? Check out "ProximiT," a mobile app with precise predictions for the bus and subway.
2. The Bus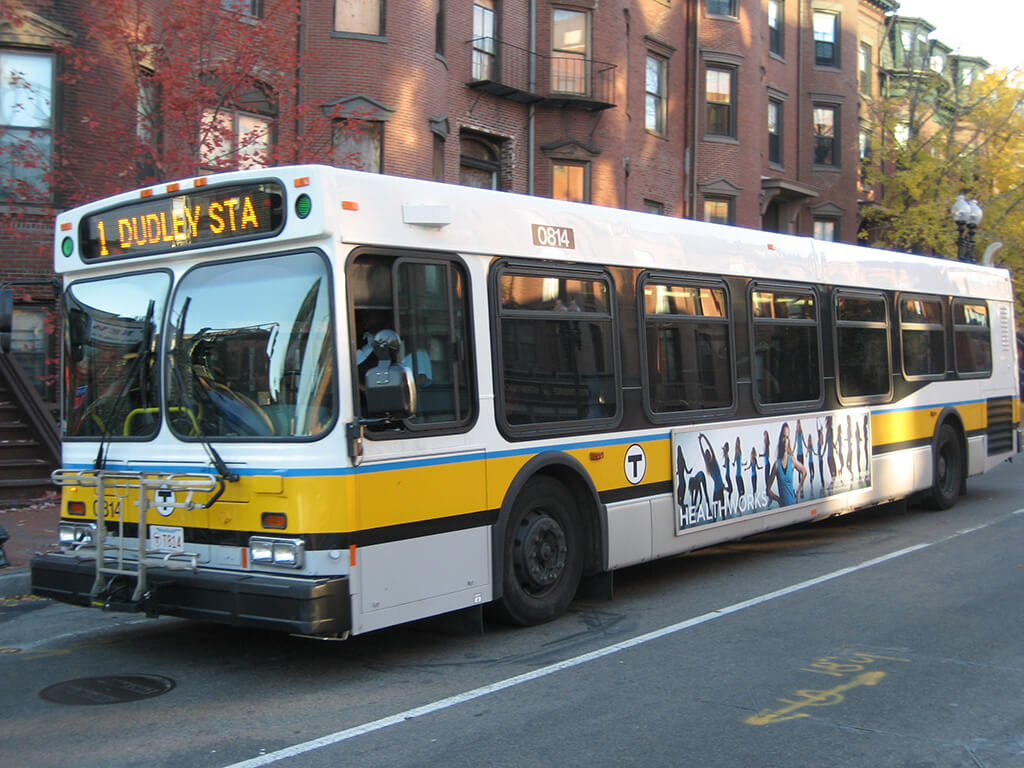 By Grk1011 – Own work, CC BY-SA 3.0, Link
Another option is MBTA's bus system. Its routes cover more ground than the T which is useful for those residing in less condensed areas. Four options when taking the bus include:
CharlieCard– $1.70 when purchased in advance, $4 for Inner Express, $5.25 for Outer Express. The on-board fares are $2, $5 and $7 respectively.
The Monthly Local Bus Pass is $55/month and is valid for local bus rides only. Monthly inner and outer express passes are also available.
The Monthly Link Pass at $84.50/month allows unlimited local bus and subway rides for 30 days.
The Day/Week Link Pass is $12 for 1 day, $21.25 for 7.
Discounts are provided for seniors, persons with disabilities, children under 11 and students. Use MBTA's Trip Planner to create simple directions for wherever you're traveling around town.
For traveling within Cambridge and to Boston's North Station, the EZRide is a reliable option with low fares. EZRide is free for children under 12 or for those attending the Massachusetts Institute of Technology.
3. Commuter Rail

By MassDOT – MBTA New Locomotive, North Station, April 16, 2014, Public Domain, Link
If work brings you to Boston/Cambridge but you'd like to explore outside city lines, MBTA's Commuter Rail has your back. It serves many neighboring regions outside of Boston such as Worcester and Lowell. Save this comprehensive rail map for your next trip outside the city.
4. Rideshare Apps
You've heard of Uber and Lyft, usual go-tos in Boston and other global destinations, but have you discovered these other rideshare services?
Safr – Their goal is to "provide safe transportation and job opportunities for women everywhere." The on-demand app is currently only in Boston and can be downloaded from the App Store and Google Play.
Bridj – Save with Bridj, a network of express shuttles that offer efficient, flexible and budget-friendly rides for exploring Boston and Cambridge. Install the app on your phone and set up a user account to begin.
5. Other Ways to Transport: Bike, Boat or Tours

Although Boston and Cambridge are both walk, jog and run friendly, biking may speed up your commute. The Hubway is an excellent public bike share system. Join online or purchase a pass from any Hubway station — here's a map of all locations — and start riding! Make sure to return the bike before at any Hubway kiosk before your pass expires.
Even Boston water taxis are available at several popular destinations including the Logan Airport, TD Garden, New England Aquarium and Faneuil Hall Marketplace.
When the work week ends and you simply want to enjoy Boston sights, leave transportation worries behind and relax with a tour. The Boston Duck Tour and Boston Old Town Trolley are two fantastic options that stop by some of New England's top landmarks.