Top 4 Sandwich Shops in Jersey City
---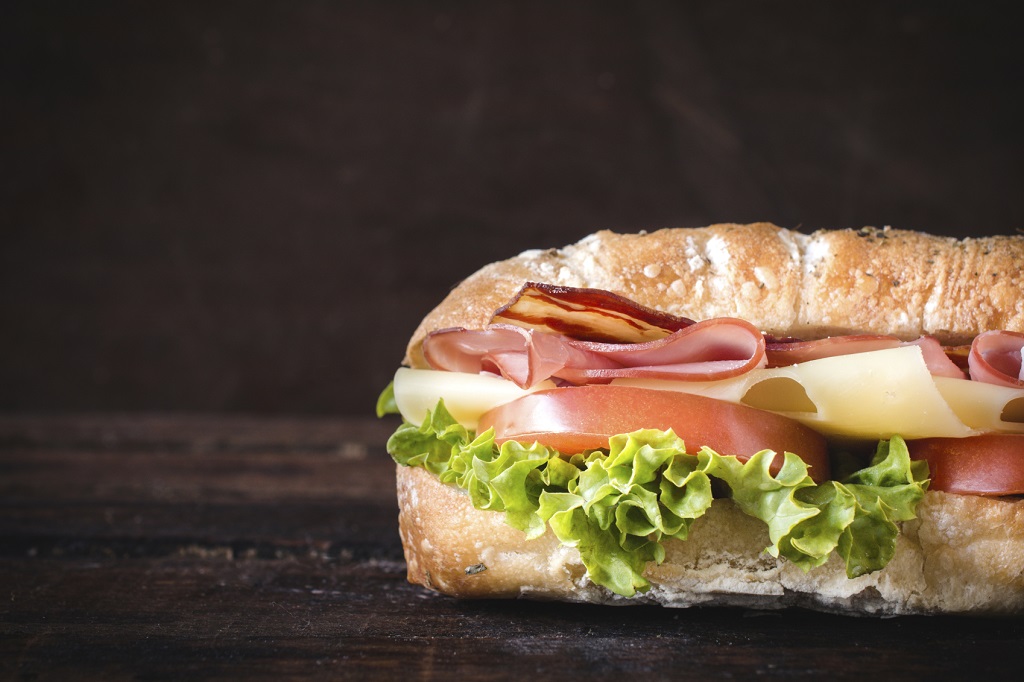 Top 4 Sandwich Shops in Jersey City
Everyone loves a good sandwich—whether you're on your work lunch break or need a quick bite during a busy day of sightseeing. Simple, complex, light or hearty, choose your favorite type of sandwich at these four standout shops in Jersey City, New Jersey:
The Little Sandwich Shop
There's nothing little about their sandwich menu.  Pick from a wide variety of options categorized by Grilled Panini, Chicken, Signature and Traditional Sandwiches. Stay full with a delicious Chicken Parmesan or Chicken Cordon Bleu Sandwich. To cut calories, many of their sandwiches are available as a wrap for no extra cost.  They have great salads too—but if you searched to find this article, sounds like you really want a tasty sandwich. Even better, The Little Sandwich Shop is conveniently located steps away from the Grove Street Path station.
333 Grove Street
Our Hero's
This classic shop has been a part of the community for many years.   They offer a number of mouth-watering cold cuts that keep customers coming back. Our Hero's is perfect for a fast meal before going about your day or enjoying a picnic. The establishment is cash only, but reasonably priced and worth checking out.
785 Bergen Ave
Milano's Deli
You can't go wrong with a sandwich at Milano's Deli. As one reviewer notes, Milano's is a "great Italian deli for the Jersey City business crowd." It can get busy—so grabbing take out is best. Consider the Veal or Eggplant Parmigiana Hero. If you're feeling indulgent, try the Tiramisu or Cannoli for dessert.
41 Montgomery Street
Park & Sixth
If you have time for a leisurely sit-down lunch, check out Park & Sixth.  Try The Ruby with grilled chicken, homemade mozzarella, broccoli rabe, basil oil and shaved parmesan or The Bat out of Hell including meatloaf, homemade mozzarella and Jack Daniels Portobello gravy. The weekday lunch special is perfect if you want half a sandwich and a soup or salad. If you're feeling french fries, look into the buffalo or mac-n-cheese fries.
279 Grove Street
Want more good eats in Jersey City?
Whether you're looking for the best Indian food in the area or want to visit a local farmers market to make food in your own apartment's kitchen, Jersey City has plenty to offer. Start exploring!