It's been said that nothing in the world can be certain except for death and taxes. In today's day and age, this famous adage should also include relocation.
Moving can be exciting, but as most of us know, it's also stressful and overwhelming. Before, during and after the move, your to-do list will be overflowing with items. Packing and unpacking are the least of them – don't forget all of the administrative tasks, like changing your address and transferring your utilities. It can be challenging to keep track of everything there is to do, so we've created a series of printable checklists to help you complete your move without anything slipping through the cracks. Feel free to check items off as you go.
Happy relocating!
Scheduling checklist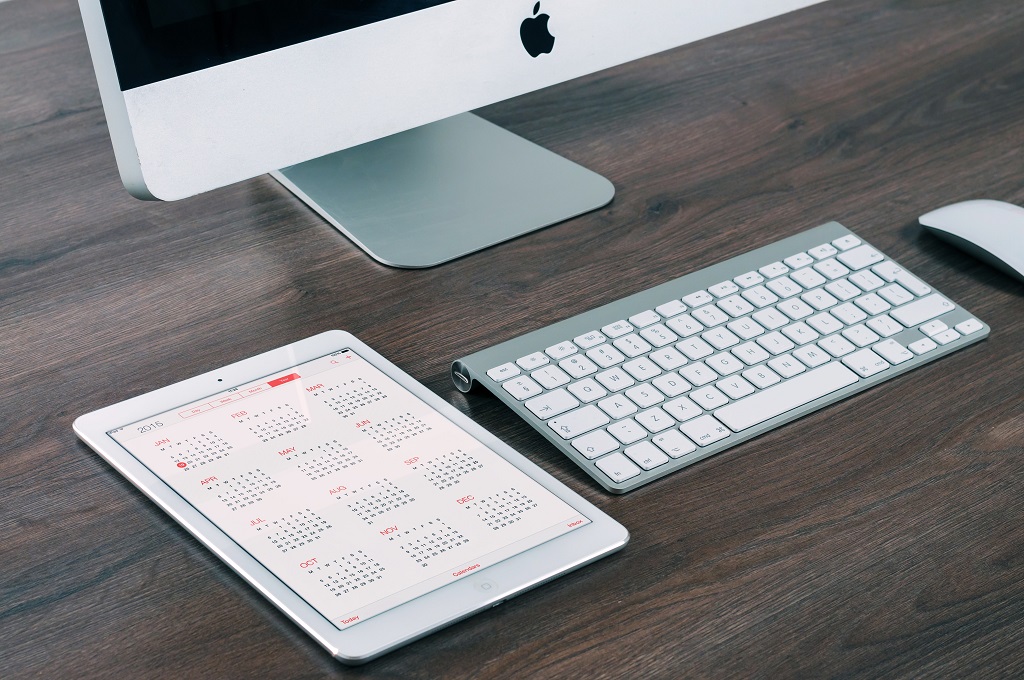 ☐ Choose moving day(s).
☐ Schedule time off work to complete the move.
☐ Request time off work so you have a full day (or more) to take care of things.
☐ Acquire childcare and/or pet care for the day(s) of the move so you aren't distracted.
☐ Book flight or other transportation to your final destination.
Services checklist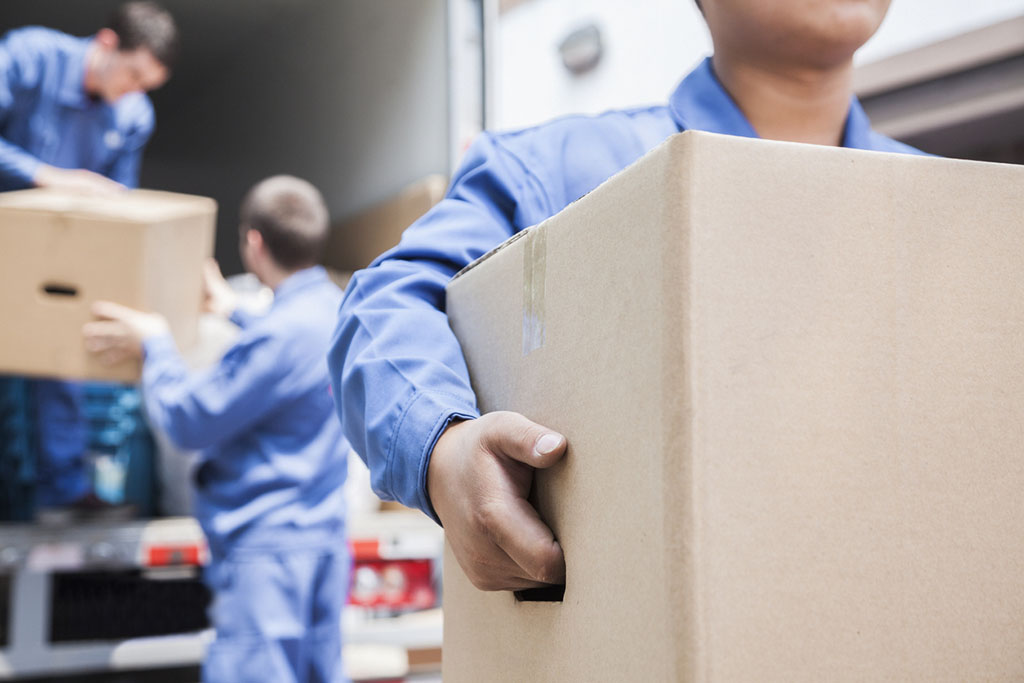 Research and acquire services you may need for the move. Gather and compare quotes as necessary. These services may include:
☐ Movers, with or without packing help. Choosing a mover is a process of its own – this guide lays out the steps to pick the right one.
☐ Cleaners
☐ Moving truck/vehicle(s). There are plenty of companies to choose from such as U- Haul, Budget Truck Rental or Penske.
☐ Storage. You may want to reserve a storage unit while you figure out the layout of your new place, or if you have items that don't have a place yet in your new abode. Companies like U-Haul can send you a storage box to fill, which they'll ship to your new location and deliver to you when you're ready.
☐ Vehicle transport (more on this here)
☐ Donation pickup or dropoff
☐ Junk pickup or dropoff
Utilities checklist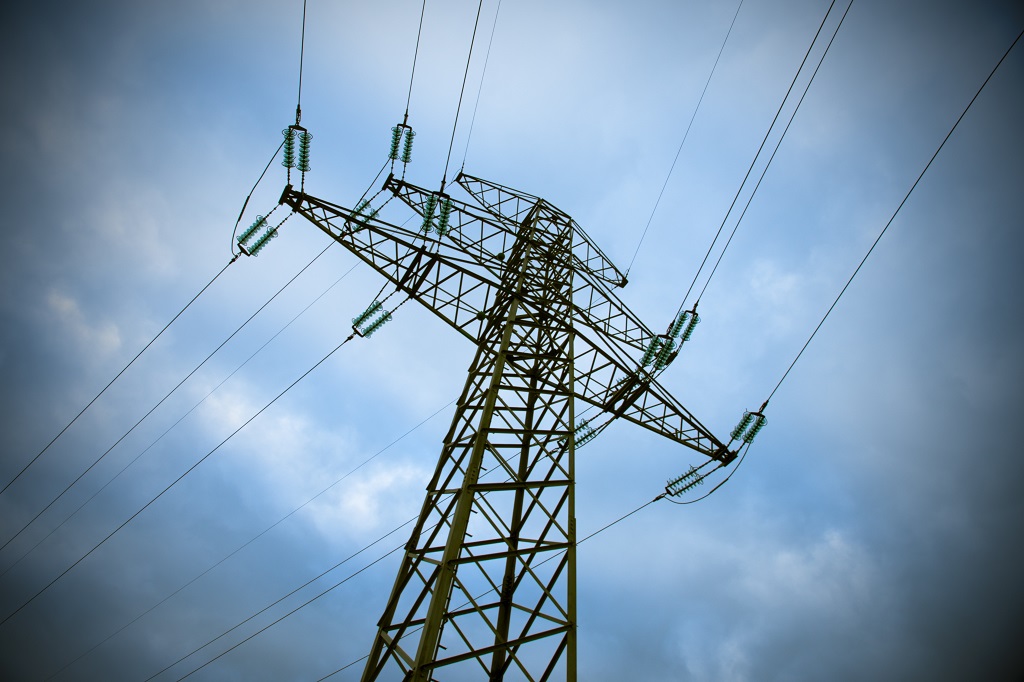 Make the necessary phone calls and appointments to set up or transfer the following services. Don't forget to return any equipment you don't own.
☐ Cable
☐ Internet
☐ Phone
☐ Water
☐ Electricity
☐ Gas
Furniture checklist
☐ Take thorough measurements of any furniture you plan to transport. Make sure it can fit through the doorways at your new residence.
☐ Decide if any furniture pieces will need to be dismantled in order to move them.
Packing checklist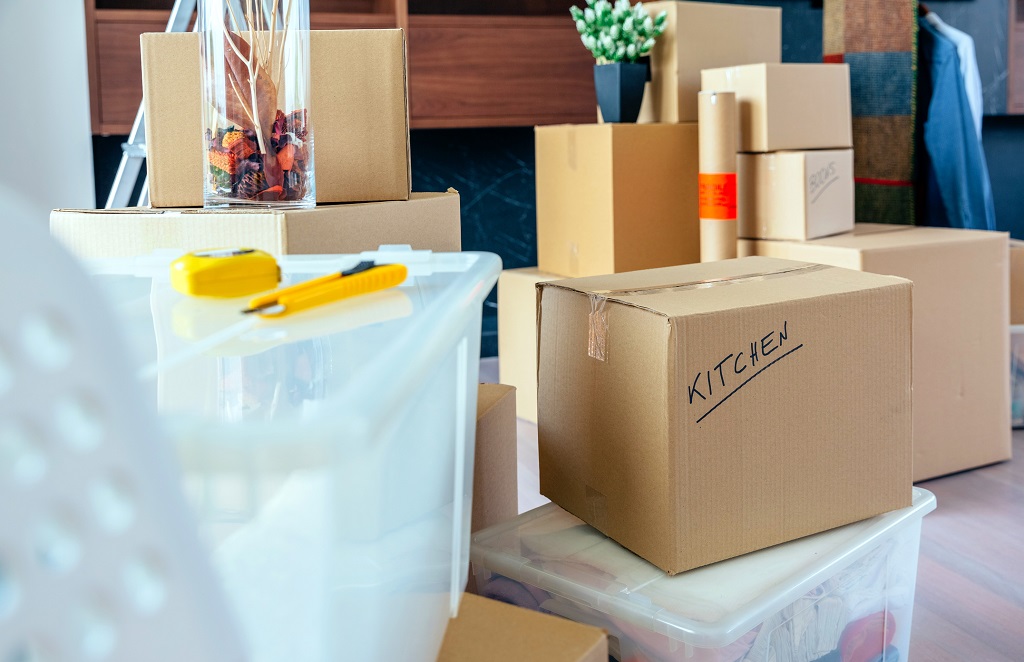 ☐ Gather any boxes and other containers you already have that you can use for packing.
☐ Purchase packing supplies:
☐ Moving boxes
☐ Packing tape
☐ Cushioning material (e.g. packing peanuts)
☐ Bubble wrap
☐ Labels
☐ Pack room-by-room, starting with the least important and ending with the most. Labels boxes by room as you go.
☐ Garage
☐ Office
☐ Dining room
☐ Living room
☐ Kitchen
☐ Bathroom(s)
☐ Bedroom(s)
☐ Purge as you pack. Categorize purged items – e.g. donate, sell, junk, trash.
☐ Pack an overnight bag with essentials for your first night in your new place. Include any items you'll need access to before fully unpacking all your belongings, like clothing, toiletries, medicine, towels, electronics and chargers.
Moving in checklist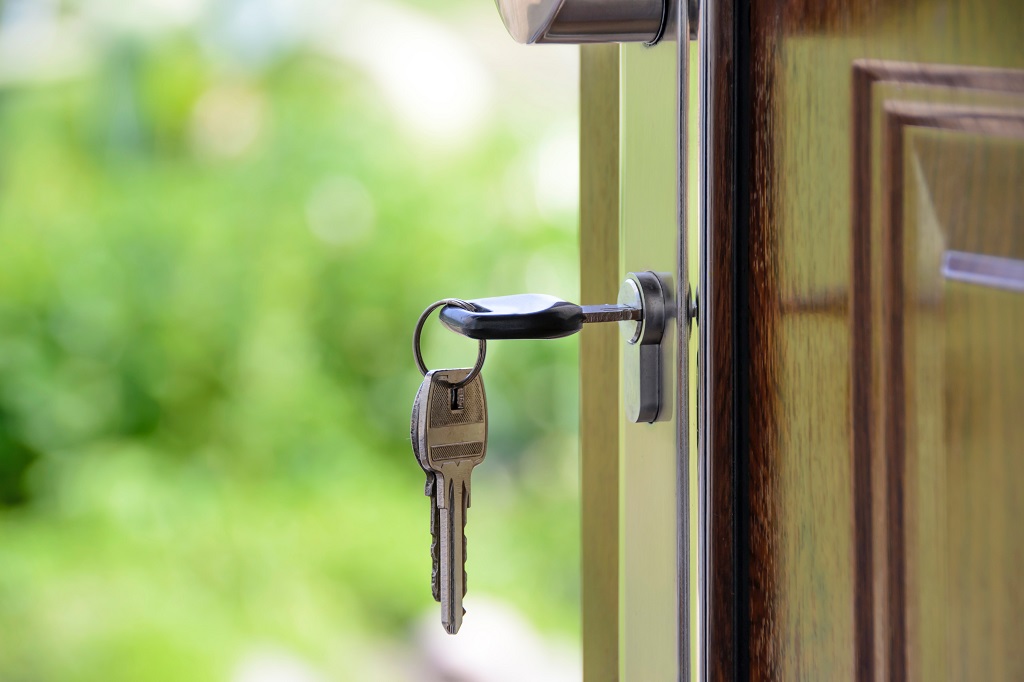 ☐ Acquire all necessary keys, fobs, cards and/or entry codes to access your new residence, including parking facilities.
☐ Reserve the elevator in your new building if necessary.
☐ Make parking arrangements for loading and unloading your belongings.
Unpacking checklist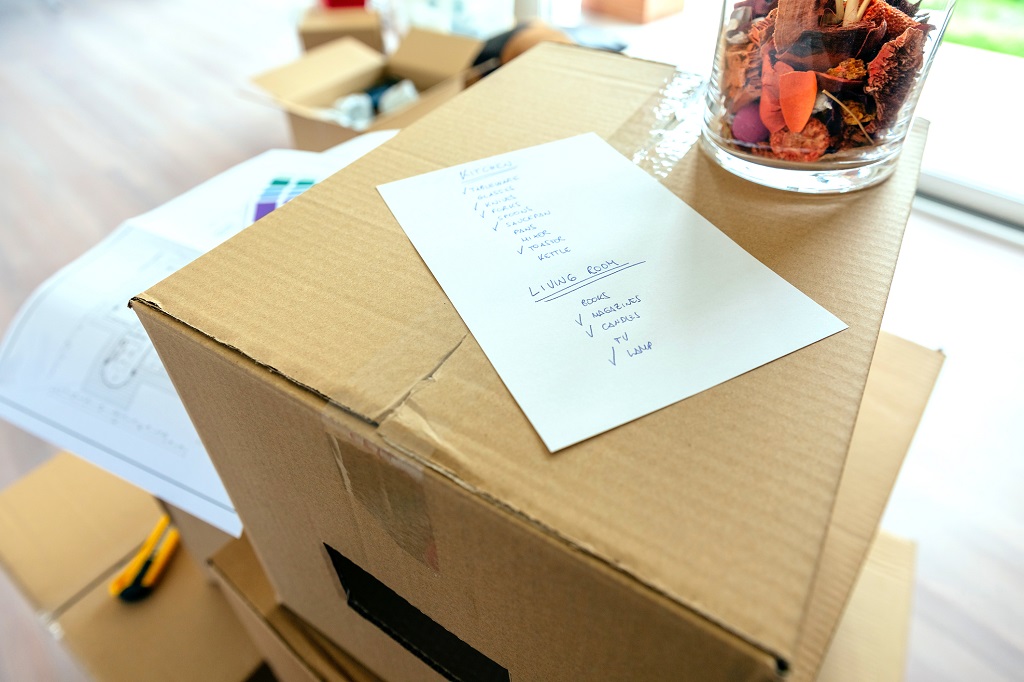 ☐ Unpack room-by-room, starting with the most important rooms first:
☐ Bedroom(s)
☐ Bathroom(s)
☐ Kitchen
☐ Office
☐ Living room
☐ Dining room
☐ Garage
Address change checklist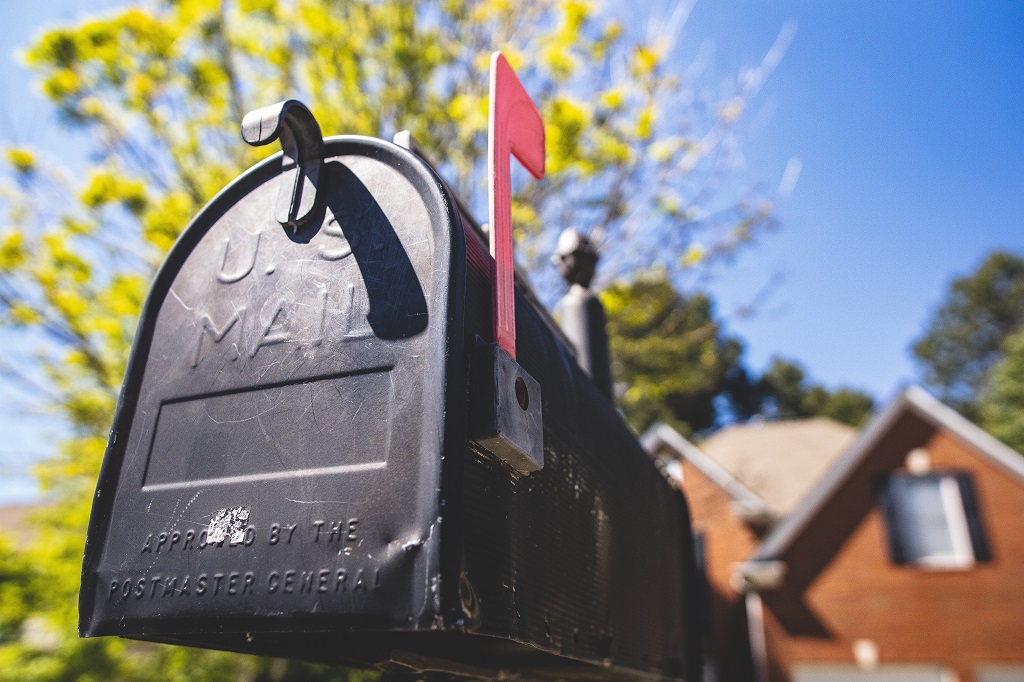 There are many different entities you'll need to notify about your change of address. The below list is not comprehensive, but includes many important ones.
☐ Provide the following people and entities with your new address:
☐ Employer
☐ Family and friends
☐ Banks and credit card companies
☐ Healthcare providers: medical, dental, vision, etc.
☐ Pharmacy
☐ Insurance providers: auto, health, life, home, renters, pet, etc.
☐ DMV
☐ IRS
☐ Voter registration
☐ Utilities: internet, cable, gas, electric, water, phone, etc.
☐ Mobile carrier
☐ Subscription services
☐ Online accounts
☐ Gym or other fitness facility
☐ Set up mail forwarding with the Post Office to your new address. Visit the USPS website for instructions.
Want to further simplify your move?
If you're moving but not yet ready to settle into a permanent residence, or looking to try out a city or neighborhood before committing to it, there's a housing option you may not have considered: staying in a fully furnished, short-term apartment for one month or longer. It's a cost-effective, comfortable way to ease the transition. Browse our furnished apartments all over the United States.