Away From Home Cooking: Easy Meals for Extended Stays
---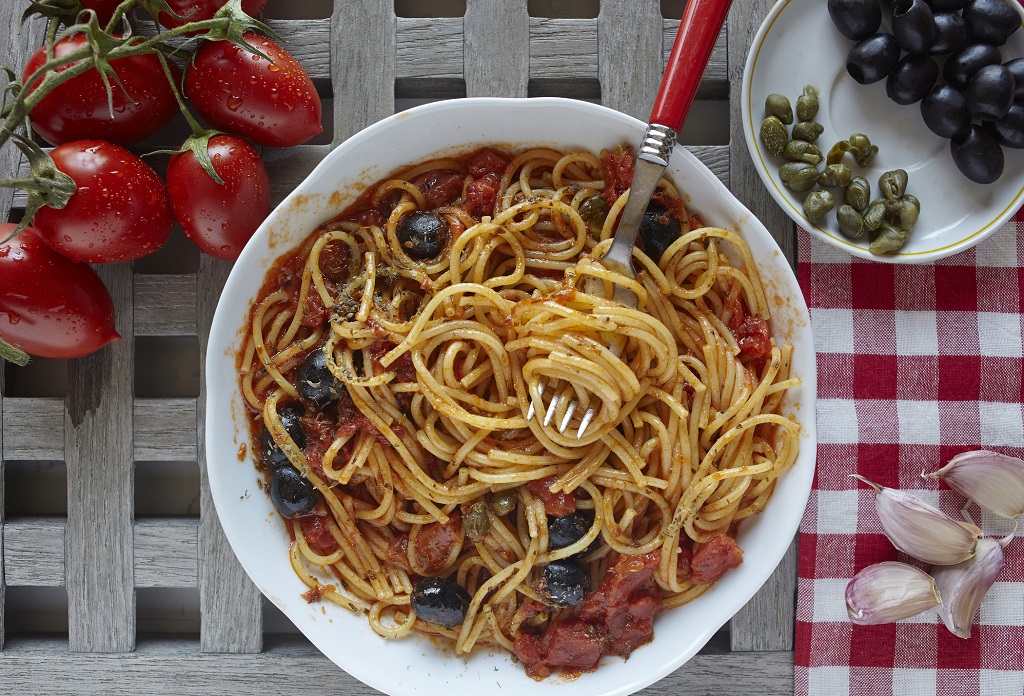 Eating out is an exciting part of traveling, whether it's for business or pleasure, but it can get expensive and unhealthy during an extended stay away from home. If you're lucky enough to be staying in a temporary furnished apartment with a fully equipped kitchen, preparing food "at home" can save you serious money and spare your waistline. It's a rare luxury to be able to cook while traveling, so you'll want to make the most of it.
Follow these easy meal prep tips and try out our recommended meals for traveling to ensure your apartment's kitchen doesn't go neglected.
1. Plan your meals
Entering a grocery store without knowing what you plan to cook can be dangerous—especially on an empty stomach. Before you hit the market, bookmark a few recipes and make a shopping list based on the required ingredients. You'll avoid making impulse purchases and forgetting important items.
2. Have the right staples on hand
Although a corporate apartment's kitchen will come stocked with pots and pans, utensils, appliances and other cooking equipment, you'll want to have a few pantry and fridge staples on hand as well. Those may include:
Extra-virgin olive oil
Vegetable oil (or other preferred high-heat cooking oil)
Salt and pepper
Butter
Eggs
Garlic
Vinegar
These staples will vary based on your diet and the kind of food you like to cook. Refer to this comprehensive list by Food Network for more staple ideas.
3. Purchase food in appropriate quantities
Be mindful of how long you'll be staying in your corporate apartment when purchasing food items with a long shelf life. For instance, you may not want to buy that 5-lb. bag of rice if you'll only be staying in your apartment for a month. It may be cheap, but you'll be faced with what to do with it upon vacating your apartment.
Easy Meal for Traveling #1: Pasta Puttanesca with Tuna
Makes 4 servings
INGREDIENTS
2 28-oz cans crushed Italian tomatoes, drained
4 tbsp extra virgin olive oil
1 tsp red pepper flakes
2 tbsp capers
1/2 cup pitted Kalamata olives, halved
3 garlic cloves, minced
2 tbsp fresh basil leaves, minced
1 lb whole wheat spaghetti
1/4 cup grated Parmesan cheese
1 can solid white albacore tuna
Bring a large pot of salted water to a boil. Add the pasta, cook for 10-12 minutes until al dente, drain and set aside. Heat the olive oil in a deep sauté pan, add the garlic and red pepper flakes and cook until soft. Add the tomatoes, capers, olives, tuna and pasta. Toss everything to combine. Top with the basil and Parmesan cheese and serve.
Easy Meal for Traveling #2: Zucchini Pizza Boats
Makes 6 servings
INGREDIENTS
6 medium zucchini
1 tbsp olive oil, plus more for greasing pan
1 clove garlic, minced
Salt and pepper
1 package mozzarella string cheese sticks
1/3 cup grated Parmesan cheese
1/2 cup turkey pepperoni slices, halved
Preheat the oven to 400˚ F. Line a sheet pan with aluminum foil or parchment paper and grease with olive oil to prevent sticking. Cut each zucchini in half lengthwise, scoop out the inner flesh and place on the greased sheet pan. In a small bowl, combine the olive oil and garlic. Brush each zucchini half on the flesh side with the olive oil and garlic mixture, then sprinkle with salt and pepper to taste. Place string cheese in each zucchini half, using more than one stick if necessary to fit the entire length of the zucchini. Sprinkle each zucchini half with Parmesan cheese and top with the pepperoni. Bake in the oven for 12 – 18 minutes until the zucchini is tender to your liking.
Cook With Us
Furnished Quarters invites you to cook with us in our short-term furnished apartments, each with a fully equipped kitchen. You'll have everything you need to cook while traveling and feel like you haven't even left home.