Best Things to Do in Connecticut in Winter
---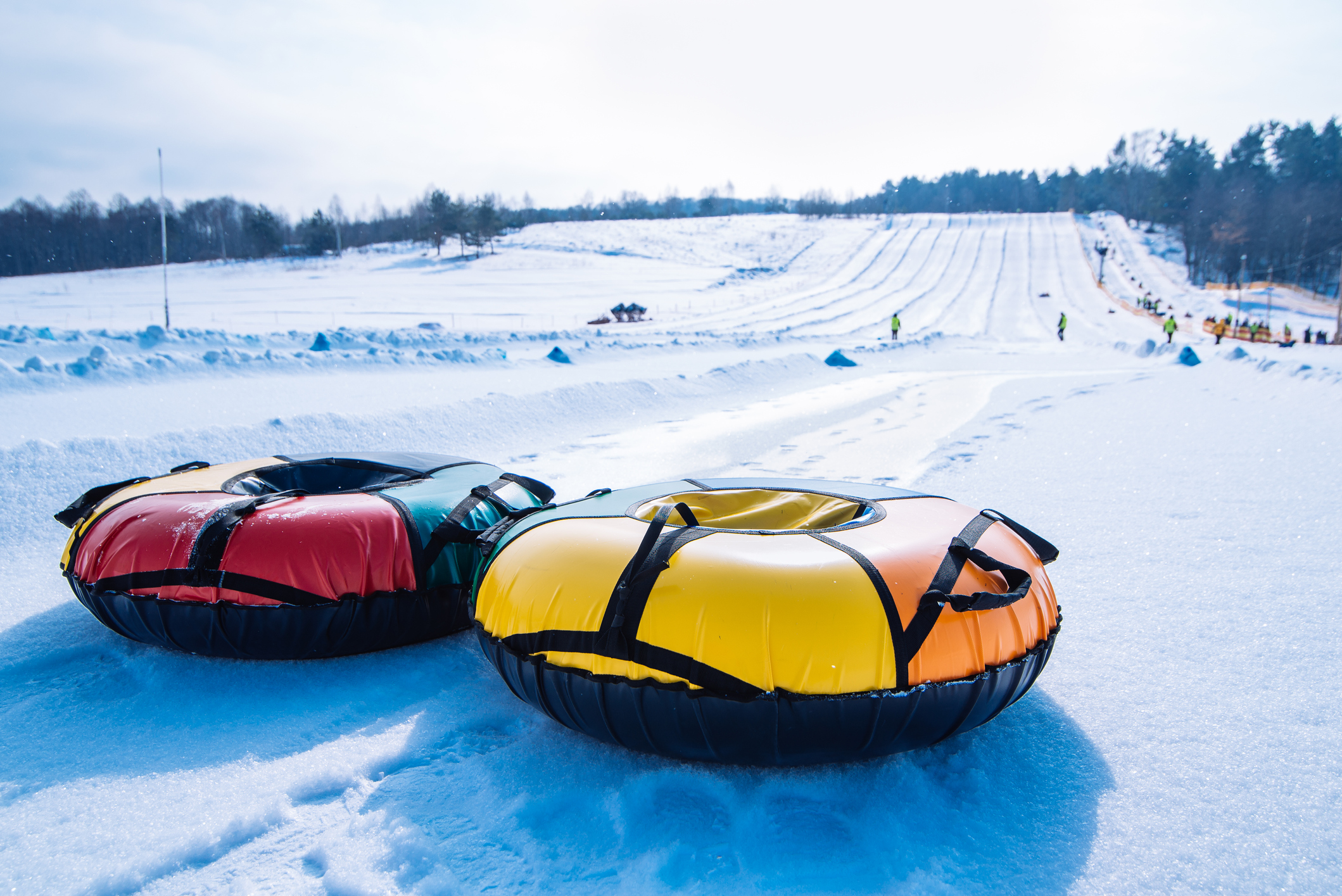 Find yourself spending time in Connecticut this winter? Don't let the cold weather and snow give you FOGO – Fear of Going Out. While there's nothing wrong with staying home and getting cozy, cabin fever will eventually kick in and leave you yearning for a winter outing. Here are five things to do during the  winter in the Constitution State.
Ski or Snowboard
There's no better way to get outside and move your body in the snow than participating in winter sports. Connecticut currently has four resorts open for skiing and snowboarding. They are:
Mohawk Mountain
Located in charming Cornwall, CT, Mohawk Mountain's 17 trails accommodate all skill levels, from first-timers to experts. From the 3,000-foot summit and below, skiers and snowboarders can look forward to a range of difficulty and plenty of trail space to work on their skills.
Mount Southington
If you're looking for a family-friendly ski resort near Hartford, CT, look no further than Mount Southington. It's small but never too crowded, meaning rarely are there lines for the ski lift. The trails are about evenly split between beginner, intermediate and advanced.
Powder Ridge
Head to Middlefield in central Connecticut for Powder Ridge Mountain Park & Resort, featuring skiing, snowboarding and four terrain parks. Nearly half of the trails are beginner-friendly. For daredevils, there's even a half-pipe and an airbag for trying out X Games-worthy jumps.
Ski Sundown
Offering beautiful views, well-groomed snow, terrain parks, plenty of beginner runs and a lovely après-ski scene, Ski Sundown in New Hartford, CT has it all. For those looking for a unique challenge, all but one of the trails are lit for night skiing until 10pm.
Go Snow Tubing
Whether you've got kids in tow or you're just a fun-loving kid at heart, tubing is a lively alternative to skiing and snowboarding. Although there are a few options, it's hard to beat Powder Ridge for the most thrilling tubing experience. Two-hour passes are available, with tubes and helmets included. The tubing area features six lanes for maximum enjoyment.
Take a Seal Spotting and Birding Cruise
Meet the seals and waterfowl that call Long Island Sound home each winter by taking a cruise with the Maritime Aquarium at Norwalk. During the 2.5-hour excursion aboard research vessel Spirit of the Sound, educators discuss the seals' natural histories and anatomy, plus what happens with the Sound's marine population during the winter: who stays, who migrates out and who migrates in. Birders will get unique "on-the-water" access to spot and photograph winter waterfowl such as buffleheads, mergansers, Brant geese and long-tailed ducks.
These cruises are available on select weekend dates through mid-April and can be booked here.
Visit the Stamford Museum & Nature Center
If you are still looking for things to do in Connecticut in the winter, the Stamford Museum & Nature Center located in Stamford, CT offers countless programs any time of year, winter being no exception. Here are just a few that you won't want to miss:
Winter Sunday Explorers
This children's program features arts and crafts, an animal meet and greet, a guided farm tour and more. Each Sunday features different themes and animals, so feel free to let the kids participate more than once.
Cooking Class: A Winter's Supper
Learn how to create a sumptuous, soul-warming meal consisting of a winter salad, a chestnut-filled ravioli and a hearty braised meat and roasted vegetable stew. The class is presented by Michael Marchetti, Executive Chef of the Marchetti Family of Restaurants. Numerous other cooking classes are available throughout the winter.
Winter Planetarium Shows
Hear star stories, learn how to recognize common winter constellations, find out what planets are made of and more. Topics and content vary each week.
FIY: Farm it Yourself – Extreme Maple Syruping
Get a special behind-the-scenes look at a maple syrup operation. You'll help collect sap, measure its sugar content, use an auger to drill tap holes, tour the sugarbush and more. Witness the process of turning sap into syrup with an evaporator and taste test the different grades to see which one you prefer. The program ends with a special treat featuring the just-made maple syrup. You may also want to attend the Maple Sugar Festival Weekend in early March, featuring a Farmhouse Sunday Pancake Brunch.
See a full list of programs here.
Follow a Winter Wine Trail
Not all winter activities have to involve snow sports. Why not taste some of the best wines Connecticut has to offer in the form of a Winter Wine Trail? This year, 14 wineries throughout the state are participating through April 7. Visit any of these wineries to pick up your "passport," which you can have stamped at each winery you hit and be entered to win grand prizes valued $50 to over $1,000.
Stay Different in Stamford, Connecticut with Furnished Quarters
After a day out in the snow, there's nothing better than returning to warm, fully furnished and equipped accommodations that feel like home. If you're in need of a place to stay in Stamford, CT, search our available accommodations.