Despite summer being one of the liveliest times of year in New York City, with the warm weather leading way to numerous parties, festivals, concerts, recreation, pool days and other summertime activities, you may find that weekends are a little quiet. That's because many New Yorkers would rather spend hot Fridays, Saturdays and Sundays inside their air-conditioned apartment or escape 60+ miles to the Hamptons.
But what if you cannot, or will not, carry around your weekender for a one or two-night excursion and would rather take a day trip somewhere closer to NYC? Avoid the crowds, costs, long travel times and excess baggage by taking one of these day trips from NYC.
1. Fire Island, NY
Beautiful beaches, vibrant nightlife and one-of-a-kind nature preserves await you at Fire Island, a long, narrow barrier island just an hour and a half outside of New York City. Sometimes referred to as the "gay Hamptons," the island's Cherry Grove and Pines communities attract LGBT crowds, while Ocean Beach and Kismet draw young professionals looking to let loose.
How to Get There: Take the Long Island Rail Road to the Bay Shore stop, then walk or take the bus about a mile to the Fire Island Ferries and hop onboard.
2. Cold Spring, NY
Adventure-seekers and lovers of great views should take a day trip to Cold Spring, a village off the deepest point of the Hudson River. Hike up to Breakneck Ridge for breathtaking 360-degree views of Storm King Mountain, Bannerman Castle and the Catskills. Little Stony Point Loop and the Cornish Estate Trail offer more relaxed jaunts, dotted with ruins of an old mansion and a defunct dairy farm.
How to Get There: Ride the Metro-North train for about an hour and a half to the Hudson stop to reach Cold Spring.
3. Sleepy Hollow, NY

Although it's literally the stuff of legend, Sleepy Hollow is a real place in Westchester County, New York on the east bank of the Hudson River. Notable landmarks to visit include the Sleepy Hollow Cemetery, the Edward Harden Mansion, the Tarrytown Lighthouse, the Old Dutch Church of Sleepy Hollow and the Philipsburg Manor House. Hit the Rockefeller State Park Preserve for outdoor activities like horseback-riding, bird-watching and fishing.
How to Get There: Sleepy Hollow is also off the Hudson stop on the Metro-North.
4. New Canaan, CT

The saying "people who live in glass houses shouldn't throw stones" takes on new meaning in this affluent town. In 1949, architect Philip Johnson built a completely transparent home on his 47-acre Connecticut estate. In 2007 it was opened to the public as the Glass House, quickly making New Canaan a popular NYC day trip destination. Take in this architectural wonder by buying a timed ticket for a one, two or three-hour tour, then hit the town and see classic New England buildings like small schoolhouses, drug stores, taverns and inns.
How to Get There: New Canaan is just an hour and a half from NYC on the Metro-North.
5. Asbury Park, NJ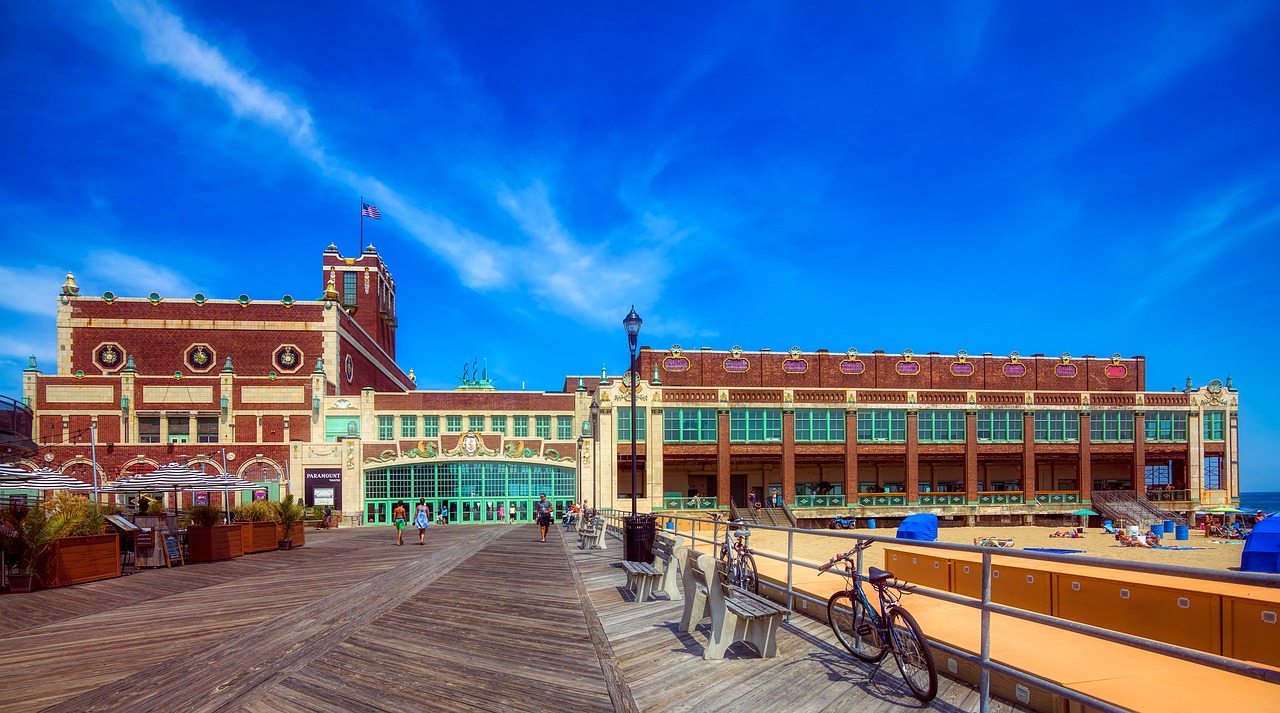 Forget everything you've ever heard about the Jersey Shore and head to Asbury Park for a chic yet charming trip to the beach. The city has gone through a cultural, political and economic revival as of recent, making it an increasingly popular getaway spot. Spend the day on the boardwalk enjoying trendy food, eclectic shopping, rich nightlife and a thriving live music scene.
How to Get There: You can get to Asbury Park in as little as 1 hour 40 minutes via NJ Transit, or up to 2 hours 40 minutes via bus.
6. Philadelphia, PA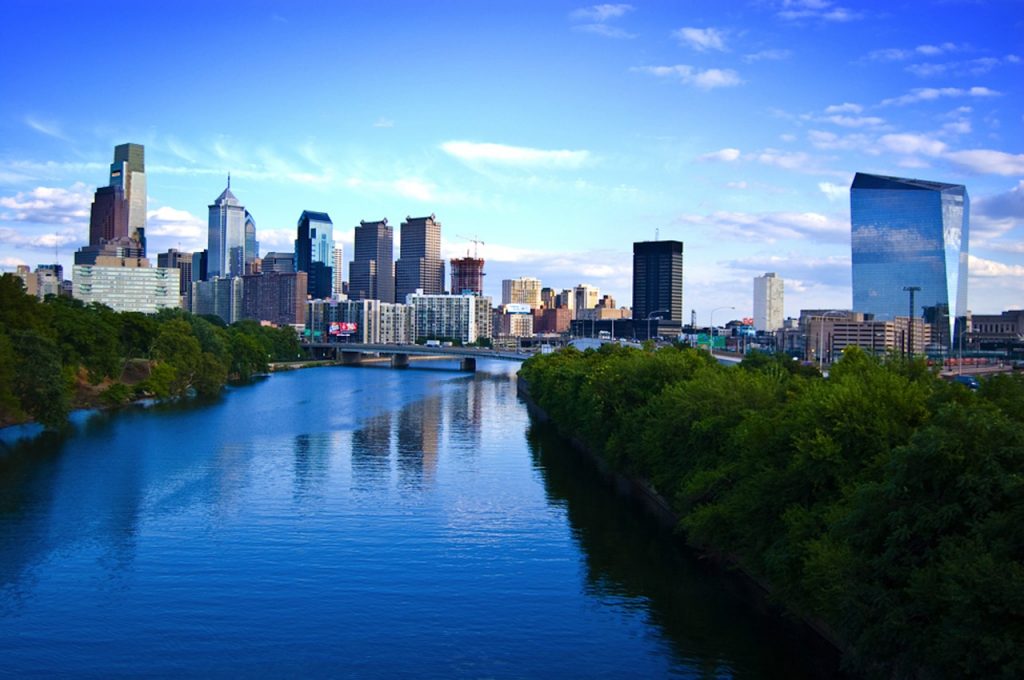 Unbeknownst to many, Philadelphia isn't far from NYC, to the point where plenty of residents commute between the two cities on a daily basis. Accordingly, a day trip there is a must-do. The numerous historical sites go without saying, but Philly also boasts fantastic shopping and art scenes. Hunt for vintage and secondhand treasures in the south end of the city or browse the permanent collection at the Philadelphia Museum of Art, including works by Pablo Picasso and Frida Kahlo.
How to Get There: Get on the Amtrak and you'll be in the City of Brotherly love in an hour and a half.
Need a short-term apartment in NYC?
Although the aforementioned day trips from NYC are wonderful, you'll never want to leave home when you stay in a Furnished Quarters apartment. All of our accommodations are move-in ready, fully furnished and equipped. Search our temporary apartments today.