With Furnished Quarters apartments, everything you need for a comfortable stay is included. However, if you're interested in adding personal touches to your new temporary space, there are easy ways to do so. In this blog, we'll talk about ways to decorate your furnished apartment and other things you can do to make it feel a bit more "homey." Because there's no place like it!
Let's put the home in temporary home.
1. Unpack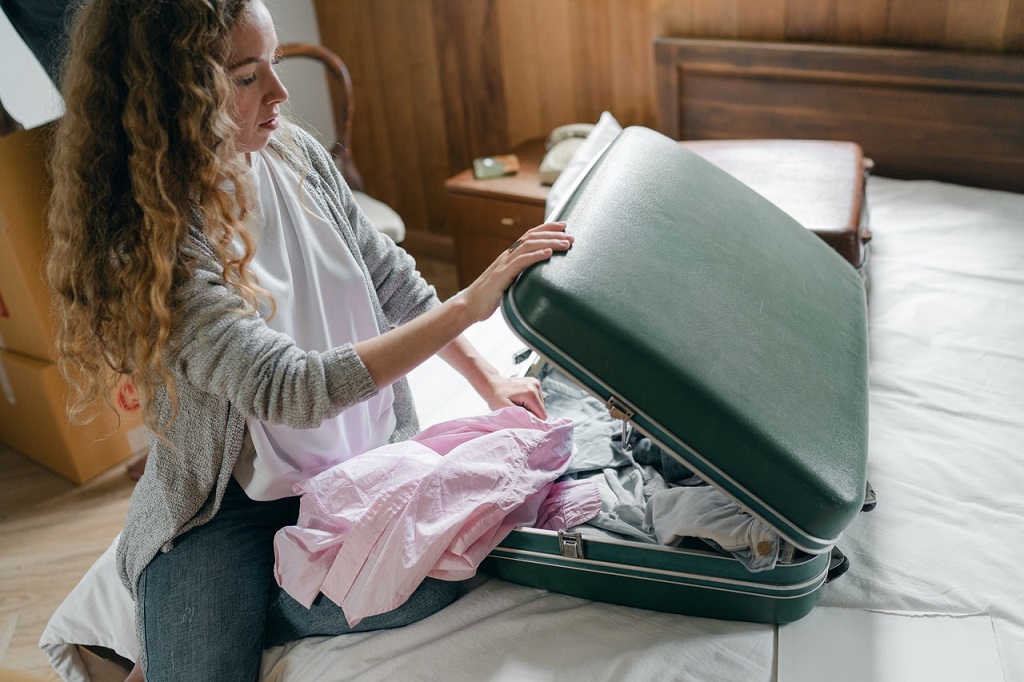 This may sound obvious to some, but many people don't bother to unpack when they get to their destination, which means they're living out of a suitcase. Sometimes the littlest things can make a big difference, so as soon as you move into your short-term apartment, unpack everything and make it feel like home. The sooner you unpack, the sooner your place will start to feel like it's your own comfortable space. Nothing says 'temporary' like living out of a suitcase, so unpacking should be the first thing on your to-do list once you move in. After all, your short-term apartment has a dresser and closet – use them!
2. Stock the kitchen
Head to the grocery store and pick up your favorite foods to store in your fully equipped kitchen. With a full-sized refrigerator, stove, microwave and oven, you can stock up on both perishable and non-perishable foods and prepare full meals. Just like unpacking, adding your favorite food items will help your space feel more homey and personalized to your unique taste. Even better – get in the kitchen and cook a meal!
3. Add accessories
Adding items like coffee table books, knick-knacks, art and other accessories to your temporary home is one of the easiest ways to make it feel like yours. Should you choose to add any art pieces, just make sure to place them on a surface and lean them against the wall, rather than nailing anything into the walls. Pick things that reflect your own personality and style, as these little elements will make you and your guests feel more at home.
4. Go green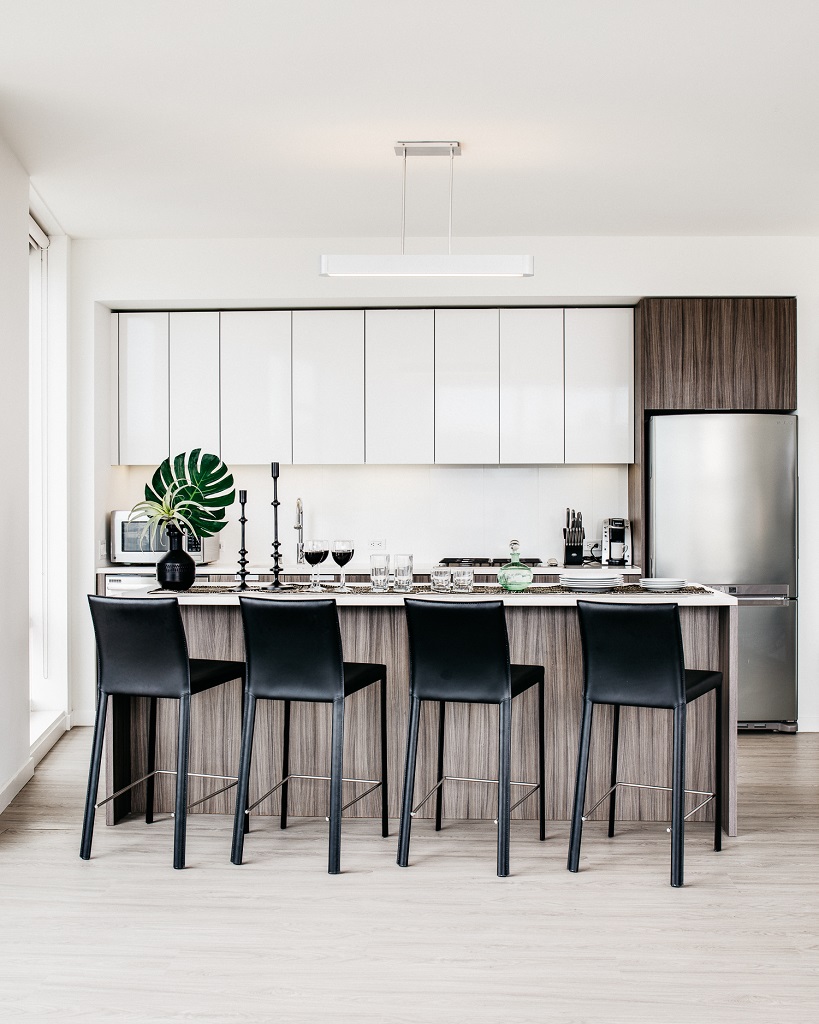 You don't have to have a yard to embrace plants and flowers, as plenty of varieties can thrive inside apartments. Adding plants to your space can really liven up the look and feel of any room, while purifying the air and relieving stress. You can even order them online and have them delivered to you. If you're low on space, even some small succulents are enough to breathe life into your temporary home.
Here are some low-light, low-maintenance indoor plant varieties that are great for apartments:
• Snake plant
• Fiddle leaf fig
• Pothos
• ZZ Plant
• Philodendron
Just remember to stick to a watering schedule and follow some basic care guidelines.
5. Add soft touches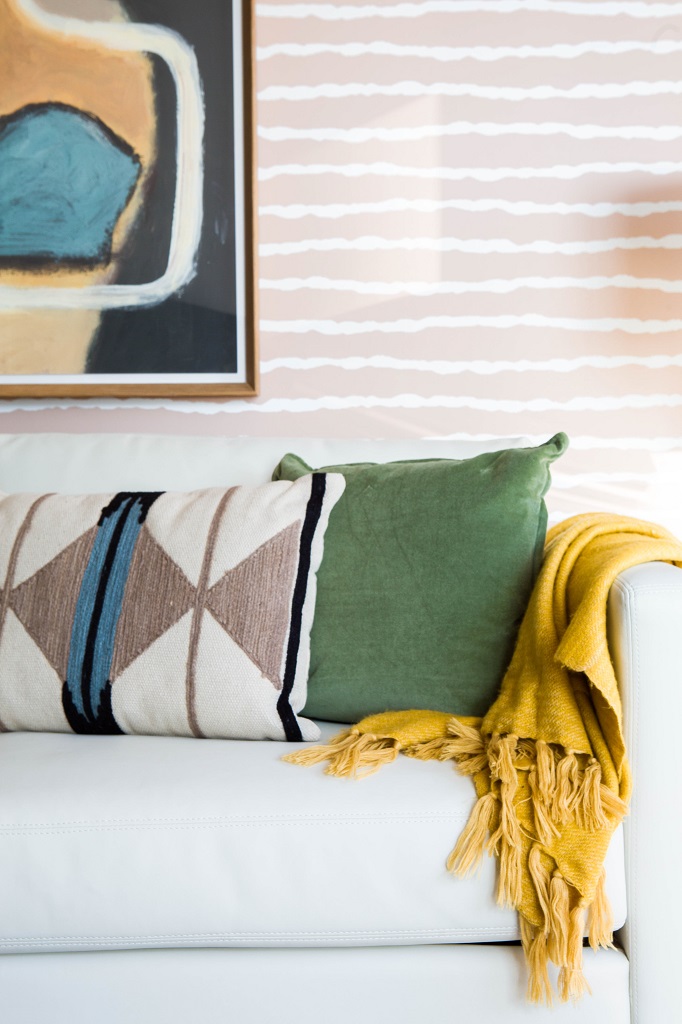 Incorporating textiles and fabrics into your space is one of the easiest and most economical ways to add color and softness to your short-term apartment. Window treatments, pillows and rugs warm up a room and add personality to any space. Invest in some throw blankets, decorative pillows or other soft touches to easily spruce up your surroundings and make your space feel as though it's your very own. Don't be afraid to experiment with different colors, patterns and textures.
6. Display photos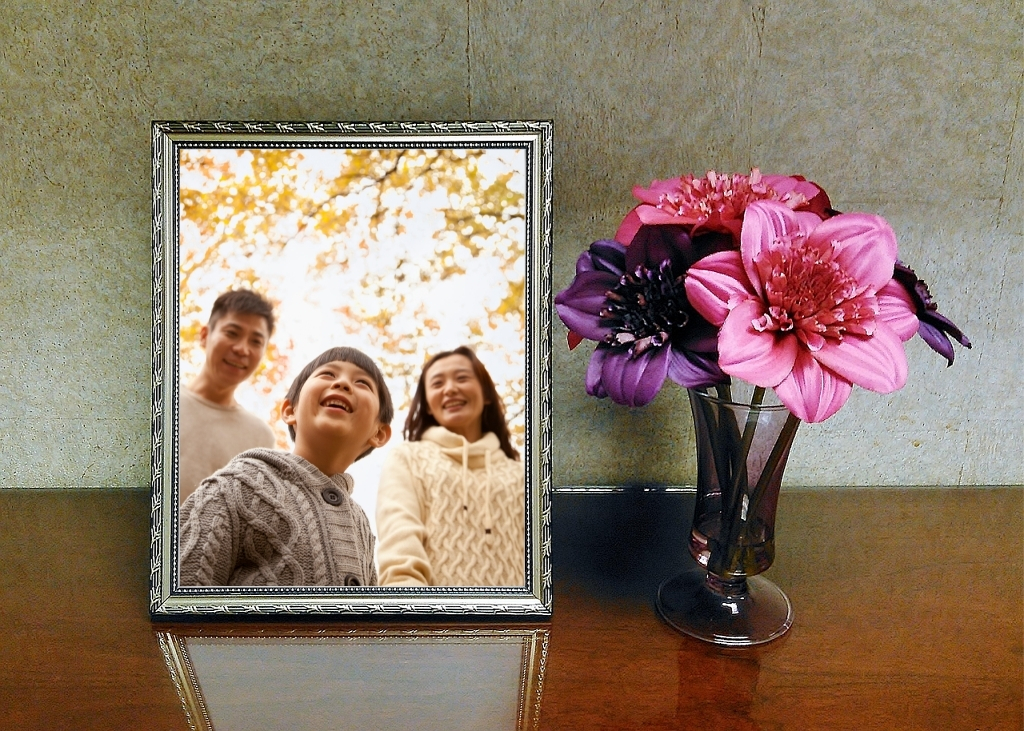 Get the photos of your family, friends and pets off your phone and into some frames! Take the time to print hard copies of your favorite photos, or invest in digital photo frames to showcase the people and memories you hold so dear to your heart. You'll feel like they're right there with you. It's the ultimate personal touch that makes a house a home.
7. Personalize, personalize, personalize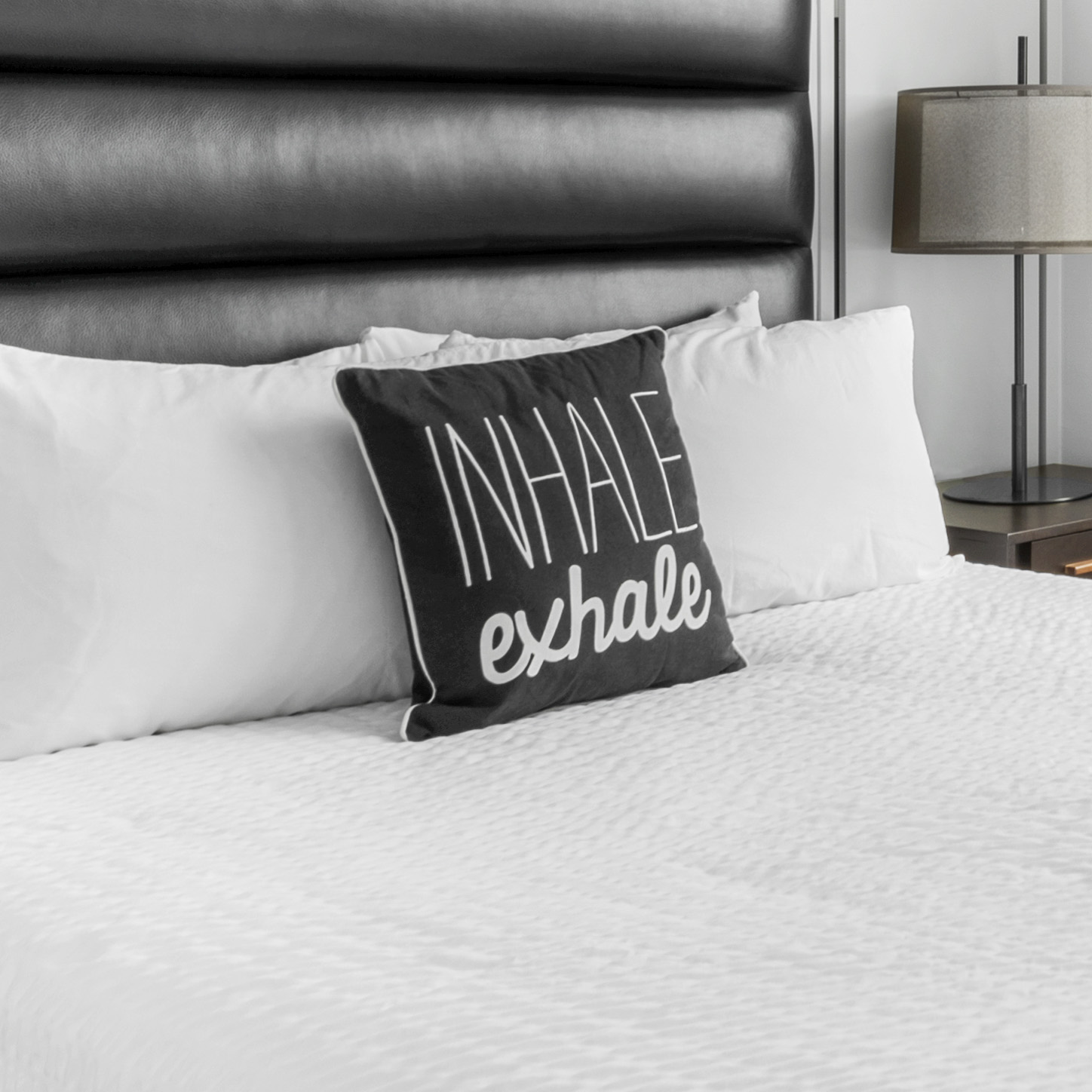 Beyond photos, there are many other ways you can personalize your space. Place books and memorabilia around your apartment to humanize the space. Add pieces that reflect your personal style and make the residence scream "you." Don't be afraid to get comfortable and make the place look and feel more lived-in, as well. Nobody wants to live in an apartment that feels like a museum.
8. Have people over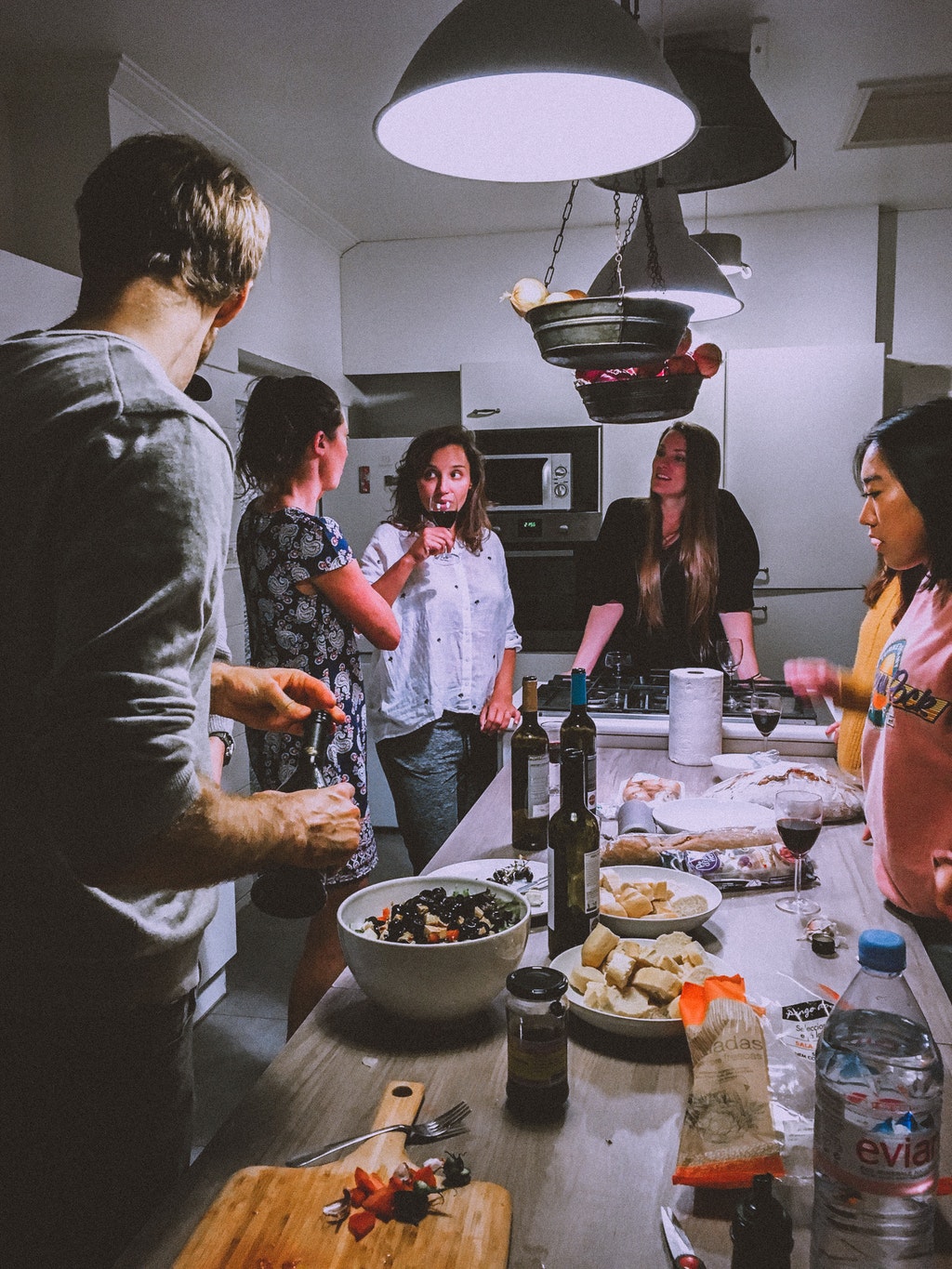 Invite your friends, family members, neighbors and colleagues over for a housewarming party, or plan a dinner party and cook up an amazing meal in the kitchen. When you start entertaining in your space, you'll feel proud of it and even more at home.
Even though you're away from home, you can still make your furnished rental feel like it's yours. Of course, you'll want to start with a furnished rental that's top-rated and gives you everything you need, so all you need to do is unpack and personalize your new surroundings. That's where Furnished Quarters comes in. Learn more about our short-term furnished rentals!
---
Further reading