San Jose, California – the economic, cultural and political center of Silicon Valley – has a dining scene almost as diverse as the city itself. You'll find everything from hole-in-the-wall ramen joints to Michelin-starred fine dining to drive-thru falafel. When you're not out there moving fast and breaking things at your tech job, shopping on Santana Row or watching a Sharks hockey game, take a load off and enjoy a nice meal at the 10 best restaurants in San Jose.
1. Le Papillon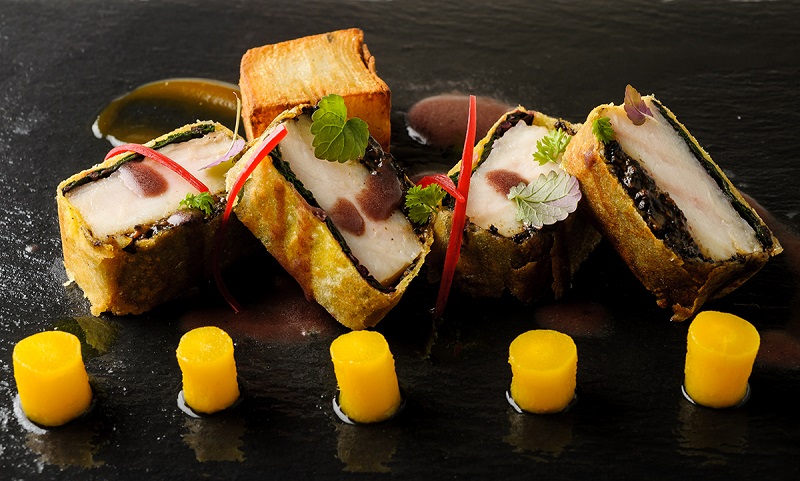 Le Papillon has been San Jose's go-to for upscale, elegant, artfully presented French dining since 1977. Chef Scott Cooper worked his way up from dishwasher to bus boy, prep cook, pantry, line cook and eventually Executive Chef of the restaurant. He's the mastermind behind Le Papillon's tasting and prix-fixe menus, both of which change seasonally to include the most organic, sustainable ingredients at peak freshness. Expect California-inspired French dishes like a ragout of Burgundy snails with warm fennel panna cotta and parsley puree, sunchoke and artichoke salad with dates, sorrel and olive, and potato-crusted sturgeon with Pinot Noir-miso reduction and black chanterelles.
410 Saratoga Avenue
lepapillon.com
2. Back A Yard Caribbean Grill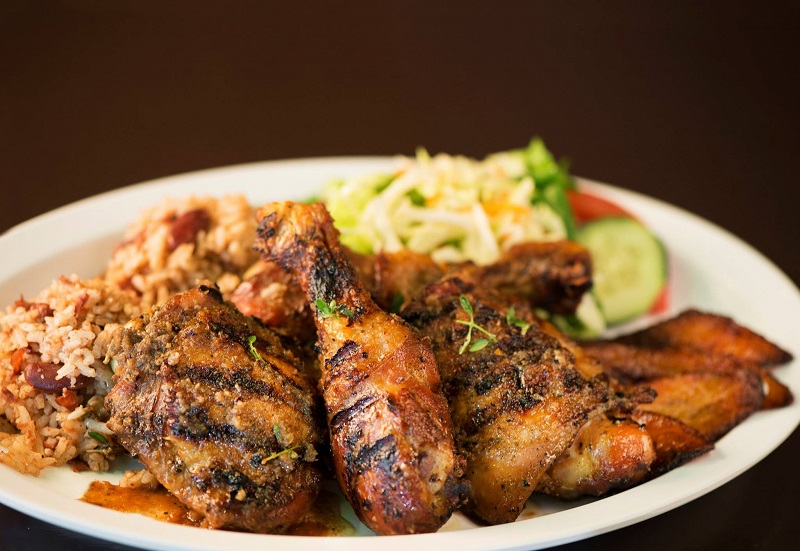 "Back A Yard" a Jamaican term meaning "the way things are done back home," and the food, vibe and atmosphere of this Caribbean grill certainly reflect that. Try their signature home-cooked favorites like the jerk chicken and beef oxtail plate, curried goat, barbecue spare ribs or Caribbean Cobb salad. Back A Yard was even included in the 2019 MICHELIN Guide, in which they wrote "dining here feels like a vacation thanks to cheerful murals, a lively soundtrack and hospitable servers." Visit them in one of their three San Jose locations or in nearby Menlo Park.
80 North Market Street
1011 East Capitol Expressway
638 13th Street (takeout only)
backayard.net
3. Ike's Love & Sandwiches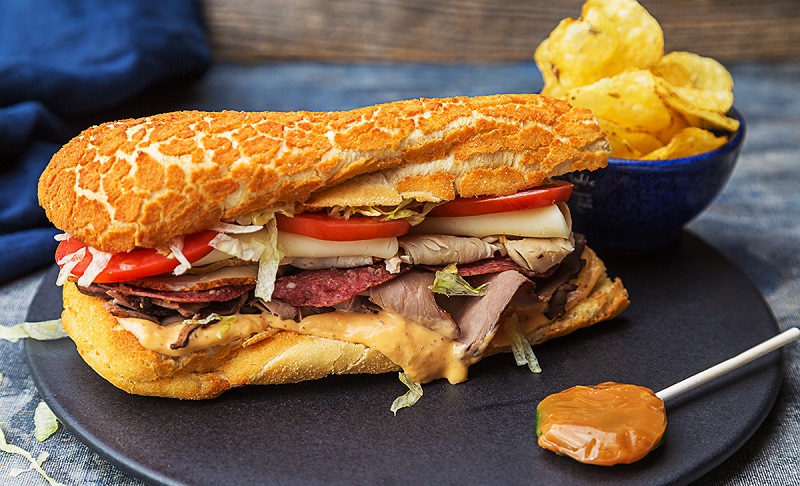 Do you like Ike? This Bay Area chain is famous for its sandwiches with unique names, many of which pay homage to local legends like Robin Williams, Steve Jobs, Steph Curry and Madison Bumgarner. Choose from meat, vegetarian or vegan options, all of which include Ike's Dirty Secret Sauce and your choice of French, SF sourdough, wheat, gluten-free or Ike's World Famous Dutch Crunch bread. Our personal favorite is the Backstabber with chicken, Caesar dressing, marinated artichoke hearts and provolone. San Jose has a whopping seven Ike's locations, including one on Santana Row.
75 East Santa Clara Street
1795 Hillsdale Avenue, Suite 70
525 West Santa Clara Street
90 Skyport Drive
91 Curtner Avenue, Suite 20
3098 Olsen Drive, Suite 10
5385 Prospect Road
loveandsandwiches.com
4. Black Sheep Brasserie
We're adding another French restaurant to the mix. This elevated brasserie serves French cuisine with a California twist. Enjoy hors d'oeuvres like duck liver mousse with poached and pickled pears and toasted brioche, small plates like chicken-fried pork cheeks with avocado mousseline and red hot honey, or entrées like sautéed skate wing with Dungeness crab, white grits, baby fennel and lemon. Although your instinct may be to browse the wine list, don't overlook Black Sheep Brasserie's cocktails, such as The Perfect Pear with pear brandy, Olorosso sherry, orgeat syrup, burnt orange bitters and sparkling wine.
1202 Lincoln Avenue, Suite 30
bsbwillowglen.com
5. Zeni Ethiopian Restaurant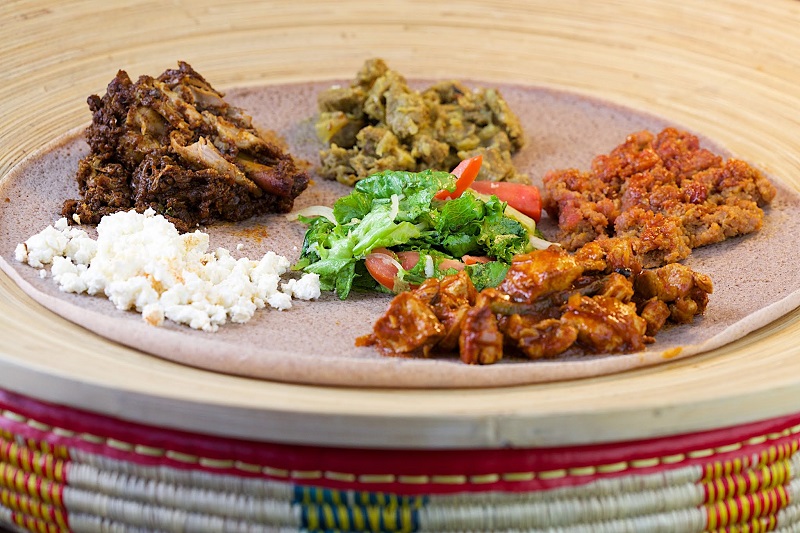 If you've never had Ethiopian food before, you're missing out. Zeni is the perfect place to introduce yourself to this underrated cuisine, because it's the real deal. Diners eat with their hands using injera, a traditional flatbread made with teff flour, to scoop up various concoctions of meat, vegetables, legumes and exotic imported spices. Zagat says Zeni is where "excellent and unusual fare is the main attraction, including lentil, lamb and beef dishes served on wonderful, sour injera bread and eaten sans utensils."
1320 Saratoga Avenue
zeniethiopianrestaurant.com
6. ADEGA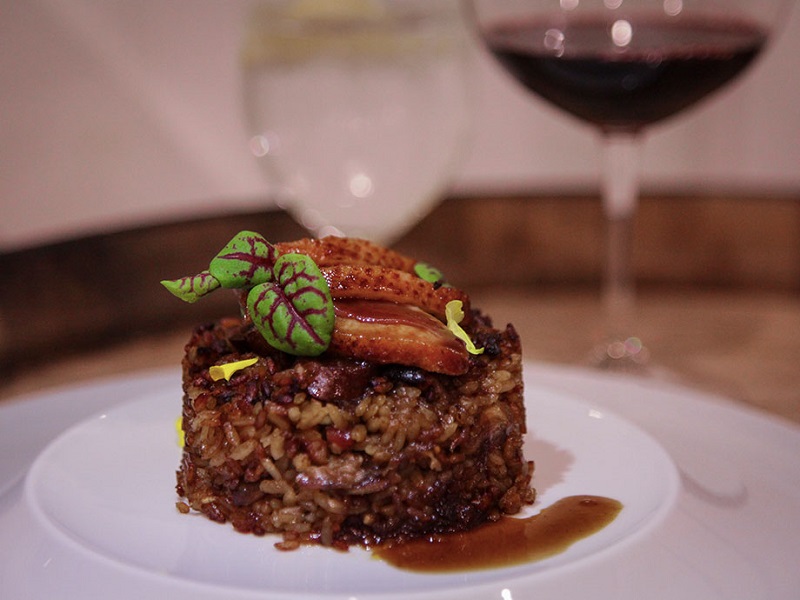 Portuguese restaurant ADEGA became San Jose's first restaurant to be awarded a Michelin star in 2016. Come for simple, elegant, authentic Portuguese cuisine with plenty of fresh fish, seafood, salted cod and meat on the menu. Order from the regular menu, or go for the chef's tasting menu with an optional wine pairing. Dishes include Sardinha: roasted sardines on toasted garlic bread with a red and yellow bell pepper soup, Bacalhau à Adega: pan-seared, dry-salted codfish fillets with caramelized onion, cubed potato and codfish cream sauce, and Arroz Doce: fried coconut rice pudding with coconut cream, passionfruit sauce and mojito sorbet. ADEGA is open for dinner only, and bar seating is available.
1614 Alum Rock Avenue
adegarest.com
7. Orenchi Ramen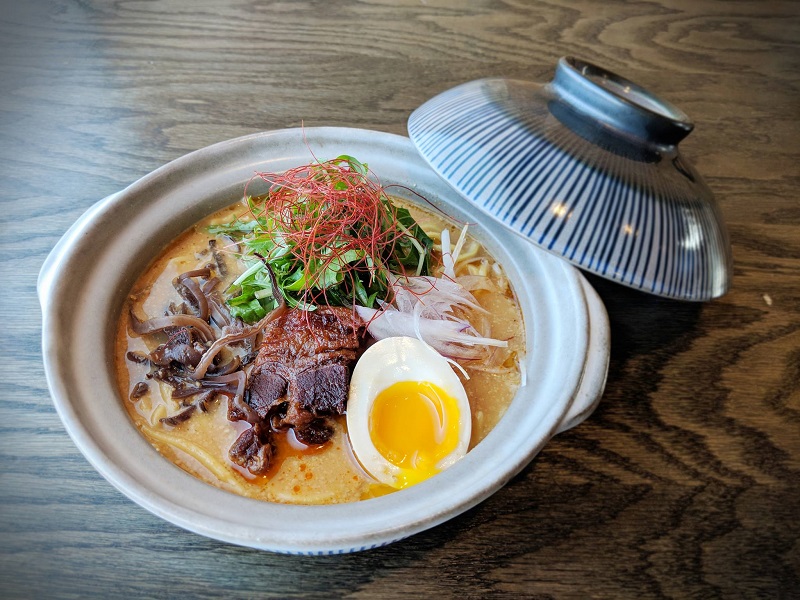 This one's actually in the neighboring city of Santa Clara, but we had to include it. Don't let the strip mall location and no-frills dining atmosphere fool you – Orenchi is one of the Bay Area's most popular ramen spots, with long lines and wait times from open to close. We promise it's worth it. Slurp your way through regional ramen varieties like tonkotsu, shoyu, salt or donabe karamiso. There are no reservations and seating is first-come, first-served until the soup runs out.
3540 Homestead Road, Santa Clara
orenchi-ramen.com
8. La Forêt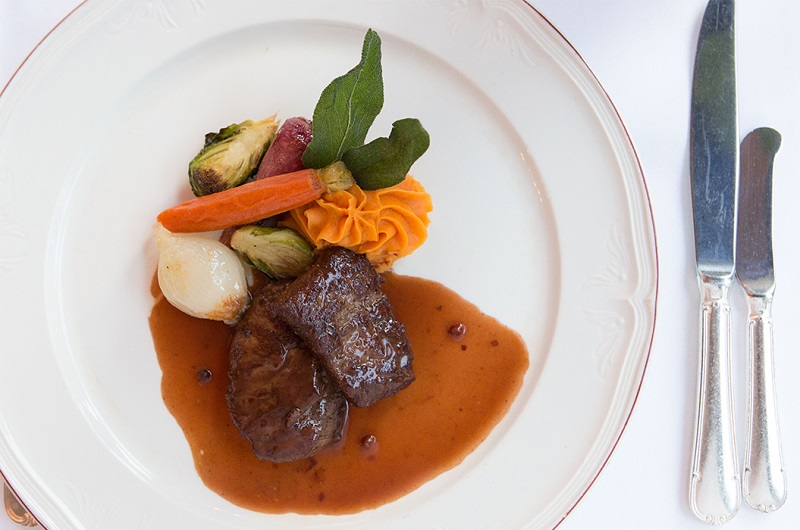 The sister restaurant to Le Papillon, La Forêt is a fine French dining establishment in the lush forest setting of San Jose's Almaden Valley. In fact, forêt means "forest" in French. The history behind the restaurant is almost as intriguing as its food. In 1848, a creekside boarding house was constructed to house mining crews during the California Gold Rush, providing them with a comfortable place to sleep and have hot meals. The boarding house remained in operation in this capacity up until the 1930s, when it became Cafe Del Rio and eventually La Forêt. Today, La Forêt serves authentic, classic French cuisine drawing on ingredients like bone marrow, wine and herbs. Order from their dinner, brunch or tasting menu.
21747 Bertram Road
laforetrestaurant.com
9. Meso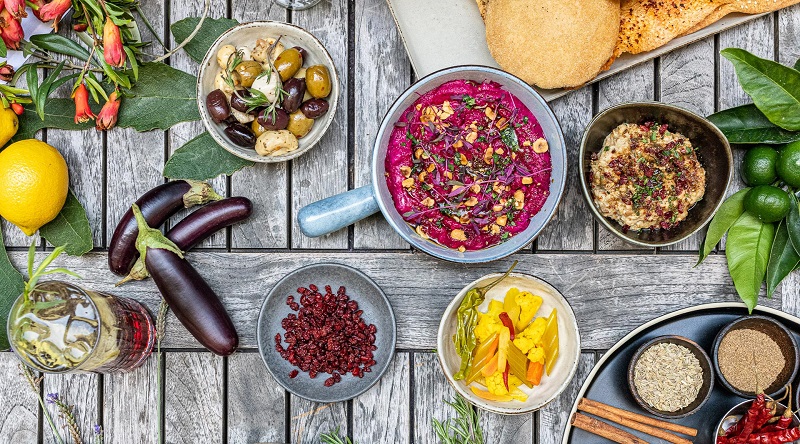 If Mediterranean is your game, Meso is the name. Calling itself "an oasis in Santana Row," Meso serves a modern take on the flavors and ingredients of the Mediterranean. The airy space will transport you there with its natural light, water features, handcrafted ropework, mosaic tiles and intricate latticework. A large portion of the menu is dedicated to small plates meant to be shared, evocative of the mezze style of dining common in the Middle East, Balkans, Greece and North Africa. Gather your friends and savor charred halloumi, fried pita, harissa-seared octupus, fattoush, smoked eggplant or spiced lamb flatbread.
3060 Olsen Drive, Suite 50
mesorestaurant.com
10. Falafel's Drive-In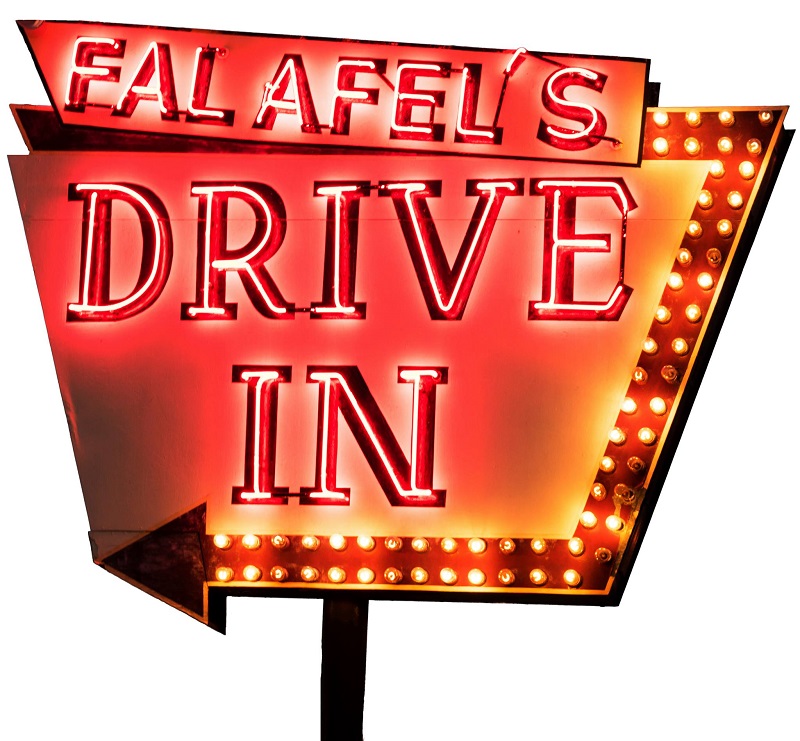 If there's any restaurant in San Jose that has reached cult-level status, it's Falafel's Drive-In. You may have caught it on Food Network's Diners, Drive-Ins and Dives back in 2007. For over 50 years the family-owned joint has served handmade falafel using their own recipe, as well as gyros, salads, kebabs, dips, sauces, pita chips, baklava, shakes, malts and yogurt drinks. From the vintage marquee sign to the picnic table seating, it's everything you'd want from a classic Greek diner and then some.
2301 Stevens Creek Boulevard
falafelsdrivein.com
Stay Different in San Jose
Our short-term furnished apartments in San Jose, CA are ideally located near the city center, but also near public transportation to make your way to any of these restaurants. Experience the spacious, cost-efficient, comfortable alternative to traditional hotels.