As they say, "there's an app for that." Moving is always a challenge, especially during a pandemic. But it's also more manageable than ever with the help of smartphone apps and moving businesses that have adapted to COVID-19. From packing to transportation to changing your address, download these highly recommended apps to relocate with ease and efficiency – all while keeping your move COVID-safe.
1. Google Keep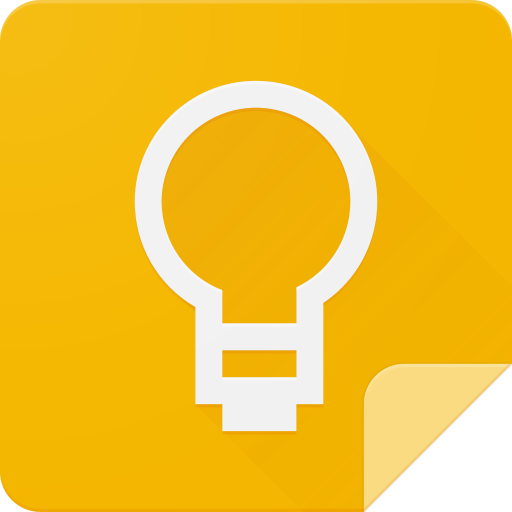 Free to download and use
Mobile / Tablet / Desktop / Web
Download for iOS or Android
Maintaining lists is the number one key to success when it comes to moving. There are so many list-keeping apps to choose from, but we love Google Keep – it has the right balance of simplicity and feature-richness. Speaking of features, here are our favorites for helping with a move:
Create notes and lists
Record voice notes
Add photos to notes and lists
Create time or location-based reminders
Share notes and lists with others
Label or color-code your notes and lists
Search your notes and lists
Sync across your phone, tablet and desktop
These features can come in handy during every phase of your move: planning, packing, moving day, unpacking, changing your address, etc. Best of all, it's completely free to download and use with your Google account.
If you're picky about list apps, you can consider alternatives like Evernote, Reminders (native iOS app), Trello, Todoist or Microsoft To Do. If you're a fan of Wunderlist, keep in mind that it's being discontinued on May 6, 2020 in favor of Microsoft To Do.
2. Moved

Free to download and use; pay only for goods/services booked
Mobile / Web
Download for iOS
Wouldn't it be great to have a moving concierge? The closest you can get to having one in the flesh is the Moved app. Start by telling them what you need help with (booking movers, updating your address, junk removal, selling items, etc.), then answer a few basic questions about your move. From there, you can message your personal moving assistant – a real live person! – who can help you get and compare quotes, coordinate logistics, order packing supplies, find storage, forward your mail and more. It's free to download and use, and you only pay when you order items or book a service. You can also take advantage of great offers from their partners, such as Casper, Lemonade and Blue Apron.
3. MoveAdvisor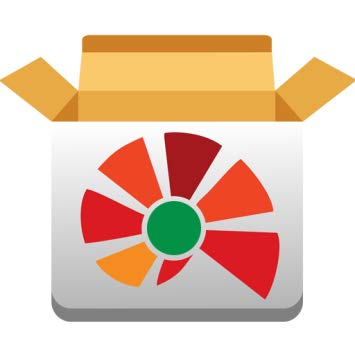 Free to download and use; pay only for services booked
Mobile / Tablet
Download for iOS or Android
MoveAdvisor is another comprehensive moving app allowing you to take inventory, find movers and establish a moving timeline all in one place. In a little more detail, here are just a few things you can do:
Find, vet, quote and contact reputable movers in your area using reviews from real customers
Make a room-by-room home inventory checklist and email it to others
Get shipping weights calculated instantly
Create an interactive moving timeline containing tasks and timely reminders
Estimate packing and shipping supply needs
Calculate total moving costs
The app itself is free of charge to download and use, but you'll have to pay for any services you book. They also partner with the RideShipper app if you need to transport an automobile.
4. Dolly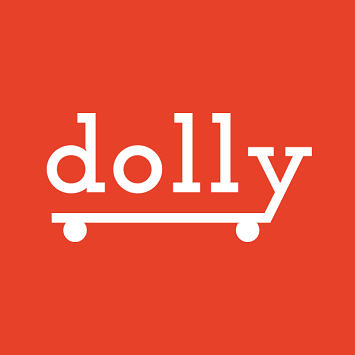 Free to download and use; pay only for services booked
Mobile / Tablet
Download for iOS or Android
If you're dealing with a DIY or "mini move" and only need a few items transported, look no further than Dolly. It allows you to hire local helpers and truck owners for your moving, delivery and hauling needs. Dolly is ideal for apartment moves in major cities like New York, where people have fewer possessions and many don't own a vehicle. If you do have your own vehicle, you can book a labor-only move for help with loading, unloading and moving furniture or other large items. Dolly's helpers can also assist with donation pickup and dropoff, storage moves, junk removal and more. Check their Services page for a complete overview of what Dolly can offer.
In light of COVID, Dolly helpers wear masks and keep their distance as much as possible. You can read reviews of potential helpers if you want to be extra sure they've been staying safe.
5. magicplan

Free to download and use; paid subscriptions available
Mobile / Tablet
Download for iOS or Android
Floor plans are a crucial tool for envisioning your new living space and deciding where to place furniture and home goods. For the majority of us who aren't engineers or interior designers, there's magicplan. Use the app on your phone or tablet to scan and measure rooms, then compile them using their drag-and-drop interface to create a complete floor plan. Choose from over 1000 objects and add them to your plans to play around with furniture, electric or plumbing arrangements. You can even add annotations, make 3D models and export plans to PDF, JPG, PNG, SVG, CSV or DXF files. The app is free to download and use; optional paid subscriptions start at $9.99/month.
6. Unpakt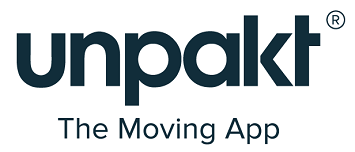 Free to download and use; pay only for services booked
Mobile / Tablet / Web
Download for iOS or Android
Moving companies are everywhere, but which one will give you the best rate? Get rid of the stress of searching for the best deal and let Unpakt find it for you. Compare prices between a variety of local and reputable moving companies and even contact the mover of your choice right from the app. Rates are determined by distance between destinations, approximate size of the move (studio, one bedroom, etc.) and inventory to give you the most accurate price. Unpakt makes the moving process easy, transparent and budget-friendly.
7. TaskRabbit

Free to download and use; pay only for services booked
Mobile / Desktop / Web
Download for iOS or Android
Need someone to help you move, pack, unpack or help with almost any moving-related task you may need? Then TaskRabbit is the app you're looking for. On the app or website, you're able to state the task you need done and get matched with a freelancer (referred to as "Taskers" on the platform) who can do it for you. There's no judgement here – moving is hard, and if you need someone to help color coordinate all your socks or pack your Star Wars action figure collection, you'll find someone on TaskRabbit willing to help. All Taskers undergo a background check, and the company has implemented rigorous COVID-19 safety standards. Pricing is per hour or per job, depending on the task.
8. Sortly

Free to download and use; paid subscriptions available
Mobile/Tablet/Web
Download for iOS or Android
There are many moving tasks you can't avoid, and one of them is packing and sorting your belongings. Become a packing, sorting and organizing pro with Sortly. The app enables you to take photos of your belongings and create a visual inventory of them. You can then group them by category, room, box, location, value, condition, etc. – whatever organizing method you prefer. The inventory is searchable as well. Sortly even provides an eight-week moving checklist to keep you on track. It's free to download and use for one user license, one custom field and up to 100 entries. Upgrade to the paid version for the ability to create QR code labels for your boxes that you can scan with the app, among many other features.
9. Handy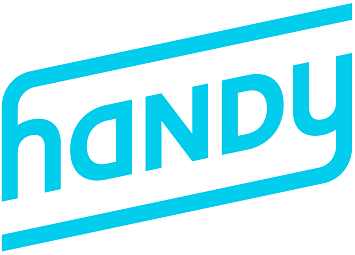 Free to download and use; pay only for services booked
Mobile / Tablet / Web
Download for iOS or Android
On top of all the packing, sorting, unpacking and everything else, it's hard to imagine adding cleaning to the mix. Why not hire someone else to do it instead? With Handy you can schedule a move-out or move-in cleaning by a vetted and background-checked professional. You can also book handyman services like furniture assembly, TV mounting or picture hanging to help you settle into your new digs. Moving help is available, too! You'll leave with your home in better condition than you found it in, and your new place feeling like home right away. The Handy Safety Standard, which includes mandatory face coverings and use of high-grade cleaning supplies, will give you peace of mind.
10. OfferUp

Free to download and use
Mobile / Tablet / Web
Download for iOS or Android
During your move, there's a high chance you'll come across things you've realized you no longer want, need or have space for. Instead of throwing these items out, why not sell them for some extra cash? OfferUp is the largest mobile marketplace in the United States to buy and sell goods locally, and you can do so straight from your phone! Just take photos of the items you're selling, describe the items and set a price. Buyers can message you through the app and make an offer, then arrange to meet you and retrieve the item. It's free to list, but sellers can pay to "boost" their listings and attract more buyers. For safety, OfferUp encourages all users to undergo a verification process and indicates verified profiles with a checkmark. They also encourage wearing face masks, social distancing and other safety measures during meetups to exchange goods.
Further reading