Furnished Apartments in Jersey City
Jersey City is the second-most populous city in the state of New Jersey, located right across the Hudson River from Lower Manhattan. The architecture ranges from Industrial Age homes to classic brownstones to modern high rises. Downtown Jersey City, a major historical district, overlooks the Manhattan skyline.

The waterfront section of the city from Exchange Place to Newport is nicknamed "Wall Street West" for being home to several employers in the financial services, securities and insurance industries. The lofty office buildings, including the highly distinctive Goldman Sachs Tower, create a beautiful skyline.

All over the city you'll encounter large and small shopping destinations, museums, art galleries, bars, cafes and restaurants. The 1,212-acre, waterfront Liberty State Park offers ample green space and unmatched views of the Statue of Liberty, Ellis Island and Lower Manhattan. Liberty Science Center, an interactive science museum located at the west end of the park, hosts fascinating exhibits and fun events popular among adults and children alike.

The PATH train, a 24-hour subway system, provides convenient transit throughout Jersey City and a short ride to NYC or Hoboken.
OUR FURNISHED APARTMENTS
100 Christopher Columbus Drive, Jersey City, NJ 07302
Studios | 1 Beds | 2 Beds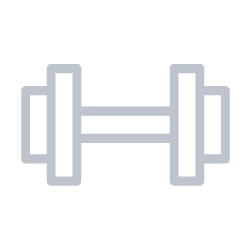 Studios from
$150
$129
per day
*Conditions apply
MORE INFO
5 Day Minimum Stay
425 Washington Boulevard, Jersey City, NJ 07310