Temporary Corporate Housing Checklist: How to Enhance Your RFP
---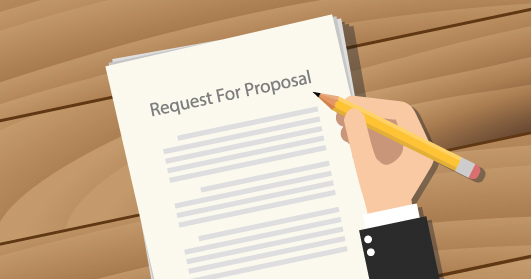 Click, click, book—Okay, so there's more to securing temporary corporate housing for your employees than just a few clicks.  Having a clear strategic plan for your request for proposal (RFP) can help facilitate your efforts and ease the process.
Over the last 20 years, we've noticed a shift in RFPs when it comes to temporary relocation housing. Historically, corporate housing RFPs have mirrored hotel RFPs, however, mobility professionals have gradually recognized the factors that make purchasing corporate housing very different from hotels. We consider these differences a gold mine for enhancing your RFP. Beyond price, here are seven essentials for an ideal corporate housing RFP:
1. Location Specificity
All corporate relocation housing providers have expertise in certain parts of the U.S. and/or globally. Will the provider you're considering be able to satisfy your employees' geographic needs? The RFP is an opportunity to show how a provider's apartment locations and business operations will benefit your company rather than cause any hiccups in the day-to-day work flow.
2. KPIs
In other words, how will the corporate housing provider assure you everything is going well one, two or seven months down the line? Were initial guarantees kept? Are your employees satisfied with their accommodations? Relocation managers should set clear key performance indicators (KPIs) for measuring success and ensure that the corporate housing company can provide this data.  This will help you to determine what's working and what could use a little tweaking to best suit your employees' temporary furnished housing needs.
3. Dedicated Team of Temporary Relocation Housing Specialists
In every industry, hospitality especially, a personal touch goes a long way. When your employees have questions, comments or concerns about their corporate housing experience, knowing there is a reliable team dedicated to addressing these inquires will save time and a headache. Are you working with a massive call center or with a tight-knit group comprised of temporary relocation specialists serving as account managers for your employees?
4. Understand the Supply Chain
In order to reach into a wider range of geographies and better service high volume season, it is common for temporary relocation housing providers to rent on a wholesale basis from each other and then resell those properties to their clients. With this in mind, we suggest diving deeply into the supply chain vetting process to be sure that you're happy with your primary provider and their supply chain partnerships.
5. Cultural Fit
The RFP can also be a useful tool for discovering if the provider is the right match culturally. Simply put, if your business prefers ultra high-end apartments with white-glove service for employees, can the provider offer that or is the provider's specialty affordable accommodations without the frills?
6. Reference Checks
Companies will always give their best sales pitch. Check with past clients and partners to learn if the provider has exceeded expectations with a high quality product and remarkable guest service. Learn about any road blocks or issues past clients have encountered and how the provider resolved them. True excellence lies in how a provider recovers from rare service shortcomings.
7. Site Visits
The most exciting part of the RFP process is the chance to see the accommodations for yourself! A confident corporate housing provider is proud to showcase their inventory, give you a tour through a selection of their temporary furnished apartments and give you that first-hand experience. If you're able, explore the provider's main (or local) office and gather a feel for the people, culture and process. This experience can offer invaluable insight for any corporate housing RFP.